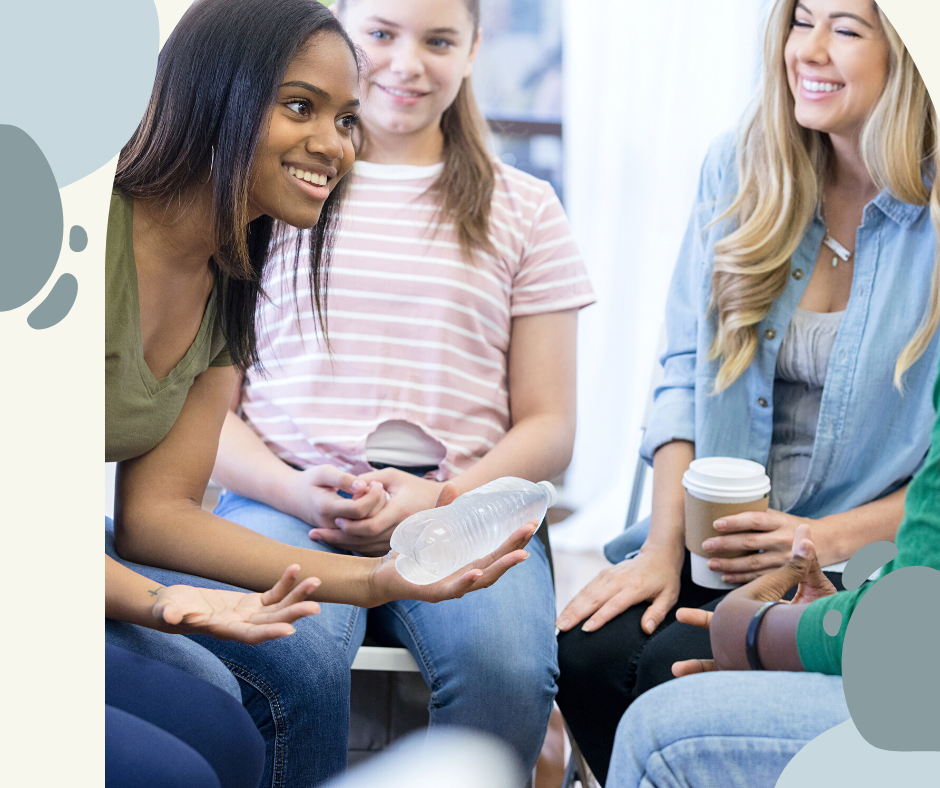 David & Margaret Youth and Family Services was established in 1910 as the areas first orphanage and since then has adapted and expanded it's services to meet the current needs of the community. David and Margaret empowers children, youth and families through culturally diverse services that foster emotional, educational, spiritual, and identity development.
There are many reasons someone in our community may come to David & Margaret. Maybe they are interested in becoming a foster parent or they're a child who requires specialized education. Whatever the reason, caring professionals provide support every step of the way.
The Foster Family and Adoption Agency (FFA) at David & Margaret guides interested individuals and families on their path to receiving Resource Family Approval (also known as foster/adoption certified).
Every single day more than 700 children enter the foster care system and along with it, the need for foster families grows each day. The FFA is dedicated to providing families with all resources and support they need including:
ongoing training to  help parents best support children and youth in foster care
background check and home study clearance to ensure the safety of children and youth in foster care
24/7 access line for emergencies or any time you need support.
weekly meetings with social workers to go over progress, share updates, progress, and struggles
monthly stipend as set by DCFS to help with children's material costs
foster parent support groups offering a space to open up, share experiences, and gain support from other foster parents
mental health support for the entire family to make this placement as healthy and comforting as possible
complete adoption services
and more!
---
Through special brain training and exercise The Learning Enhancement Center (LEC) helps children and adults overcome mental roadblocks and take control of their life.
43.5 million Americans struggle with treatable learning disabilities. At the LEC participants gain the skills needed to correct issues with memory, coordination, math, decision making, spelling, reading comprehension, and more. This program is available to everyone ages 5 and above.
---
The Compass Programs at D&M are dedicated to supporting youth and young adults who have a history of foster care.
COMPASS Programs
Creating Opportunity and Making Personal Advancements to Self-Sufficiency
Every year in Los Angeles County, 4,000 youth age out of foster care. When this happens these youth lose their foundation on which to build their lives. Many face homelessness, food insecurities, incarceration, and more. Compass Programs tackle these issues head-on and provide youth the ability to successfully navigate through society. These programs provide many services including:
peer mentoring
permanent supportive housing
case management
life skills workshops
vocational training
paid internships
educational support
---
Joan Macy (JMS) is a specialized non-public school providing an alternative experience to at-risk youth in the surrounding communities. Students are referred to JMS by their school district when they are struggling and could benefit from individualized educational support.
Children from low-income households, children with special needs, and children in the foster care system face more difficulties with their education than their peers. Many fall behind and lack the resources/opportunity to get back on track.
Joan Macy's dedicated faculty and staff attentively guide students to meet and exceed their educational goals through individualized curriculums, small class sizes, life skills management courses, weekly counseling sessions, authentic teacher-student relationships, and more.
---
David & Margaret provides public mental health and wellness programs to youth, young adults, and qualifying caretakers in the community.
Nearly 20% of all children and youth struggle with their mental health and early intervention is key to a healthy future. At D&M trauma-informed therapists eagerly support patients on their journey to mental wellness. There are two mental health programs available at David & Margaret:
The Outpatient Mental Health Program provides mental health services to full-scope Medi-Cal eligible youths up to age 21. Services include:
individual and family therapy
psychological testing (treatment planning ad diagnosis clarification)
therapeutic behavioral services
medication evaluation and follow up
case management and linkage to other community resources
The Full-Service Partnership Program is designed for children and youth up to age 15 who struggle managing their daily lives. This includes youth struggling with addiction, violence, and explosive behavior. Services include:
individual and family therapy
case management and linkages to other resources
24/7 crisis intervention
medication evaluation and follow up
psychological testing
flexible funds for services/supplies
possible services for caregivers
therapeutic behavioral services
---
Dave and Maggie's Center, also known as The Store, offer quality perishables and home goods to the community at deeply discounted prices and also functions as a training center for youth who have aged out of foster care and need work experience to build their futures. The store has been a staple to La Verne locals since 1990 when it was just operating in a small room in the main building of the David & Margaret campus. It has since grown and moved just off campus!
---
The New Beginnings Program at David & Margaret provides a safe, caring, home-like environment to children and youth as they begin a new chapter of their lives. Many of these youth enter America unaccompanied by an adult when their home country is no longer deemed safe. The youth are temporarily placed at D&M while they undergo their reunification process.
Paperwork is vetted and potential sponsors are verified to ensure the safety of the youth. During this time they live in a safe, secure, and nurturing environment and are equipped with the proper educational tools and life skills needed to be successful upon reunification and reintegration into our communities.
---
Your support takes these programs to the next level - providing essential, life-changing care that otherwise wouldn't be possible. From emergency kits, holiday gifts, and school supplies, to specialized counseling, clothing, and transportation - you strengthen the lives of at-risk children and families in your community.
Please consider making a donation today for a brighter future tomorrow.