Make Your Legacy Supporting David & Margaret

Engaging in estate planning is a generous way to show your commitment to the mission of David & Margaret Youth and Family Services and the children, young adults, and families served. A legacy gift can help provide David & Margaret with stable and lasting support that will continue to improve the lives of youth in our communities.
There are many ways to make a legacy gift to David & Margaret:
Bequests, wills, and trusts
Retirement plans and life insurance policies
Gifts of stocks, bonds, and other securities
We recommend consulting with an attorney or professional estate planner to determine the option that's best for you.
Kuns' Circle of Kindness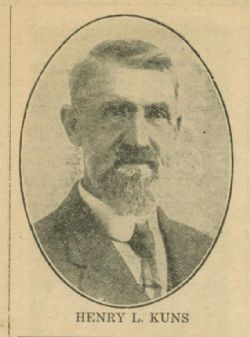 In 1892, First National Bank President Henry Kuns purchased 18 acres of property and constructed the La Verne Hotel. In 1910, he donated the hotel to the Women's Home Missionary Society of the Methodist Church to establish the David & Margaret Home for Children as the area's first orphanage, named after his parents.
David & Margaret has established the Kuns' Circle of Kindness to honor those who play a critical role in our future by leaving a gift to David & Margaret in their estate plan. If you have already provided a future gift to David & Margaret through a will, living trust, retirement plan, or life insurance policy, or if you are considering giving a gift, we encourage you to become a member of the David & Margaret family and join Kuns' Circle of Kindness.
We honor our Kuns' Circle Members in our reports. Members also receive exclusive invitations to select events. Most importantly your gift changes the lives of youths who need it the most.
---
For more information contact: 
Haynes Family of Programs Development Department
Dev@leroyhaynes.org
909-593-2581