COMPASS Training Program
The COMPASS Training Program (CTP) is one of David & Margaret's most unique programs, and one of few programs of its type in California. The CTP takes an individualized approach in supporting the employment and educational goals of the young adult participants. This customized approach allows for each youth to gain the skills they need to be self-sustaining adults, while encouraging them to explore their strengths and interests and apply them to employment and or higher education.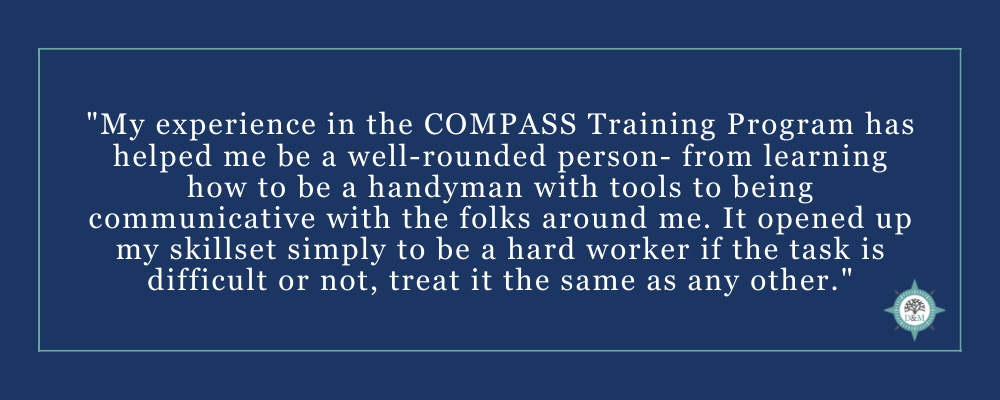 Our Employment and Education Specialist works individually with each young adult meeting them at their level, and providing them with internship placement, case management as well as employment exploration for direct hire opportunities.  Throughout the internship, participants are provided paid work experience,  1:1 support, and a curriculum of employment readiness classes tailored to address the needs and barriers inclusive to this population ensuring they are gaining skills that will allow them to not only gain but also retain employment. These courses range from how to make a good first impression, filling out an application, building a resume, and more. 
The CTP also emphasizes the importance of higher education and vocational training among young adults and offers academic case management and support. The participants are provided with information for local higher education institutes in the area as well as the programs and benefits they are eligible for. Student Strategy workshops are also provided where participants are given 1:1 assistance in the admissions process, FAFSA completion, college navigation, and as well as tours and guidance on qualifying support programs.  
This program provides a variety of opportunities.
Life skills
Assistance completing high school or GED
Industry overviews including career pathways
Overview of steps necessary to enroll in community college
Tutoring
Career mixers
Volunteering opportunities
Access to the education/employment specialist
Access to weekly case management
Linkage to childcare resources
Paid workplace internships in partnership with local businesses
Job-shadowing opportunities
And more
If you are a youth interested in the CTP or know of someone who would benefit from this program, please contact us at COMPASS@davidandmargaret.org.
---