Permanent Supportive Housing
Some young adults need intensive supportive services and are not ready to live on their own without resources to help them flourish. These resources include but are not limited to: case management, life skills, and vocational training provided by on-site staff. 
In 2017 David & Margaret opened a Permanent Supportive Housing complex with 28 apartments available for young adults  who meet the following criteria:  
between 18-24 years of age
formerly in foster care
at risk of homelessness or chronically homeless
diagnosed with a mental health disability
Youth from Los Angeles, San Bernardino, Riverside, Orange or Ventura Counties are all eligible to apply for housing here. 
Apartment homes range in size from 700 to 1,000 sq. ft. The Village Common Center provides 1,500 sq. ft. of space for residents to train, study, learn, socialize, and participate in programs of interest. There is also ample gated parking.
David & Margaret's Housing Program provides the majority of permanent supportive beds in the San Gabriel Valley for transitional aged youth and is one of the largest supportive  communities for youth formerly in foster care in all of Los Angeles County and southern California.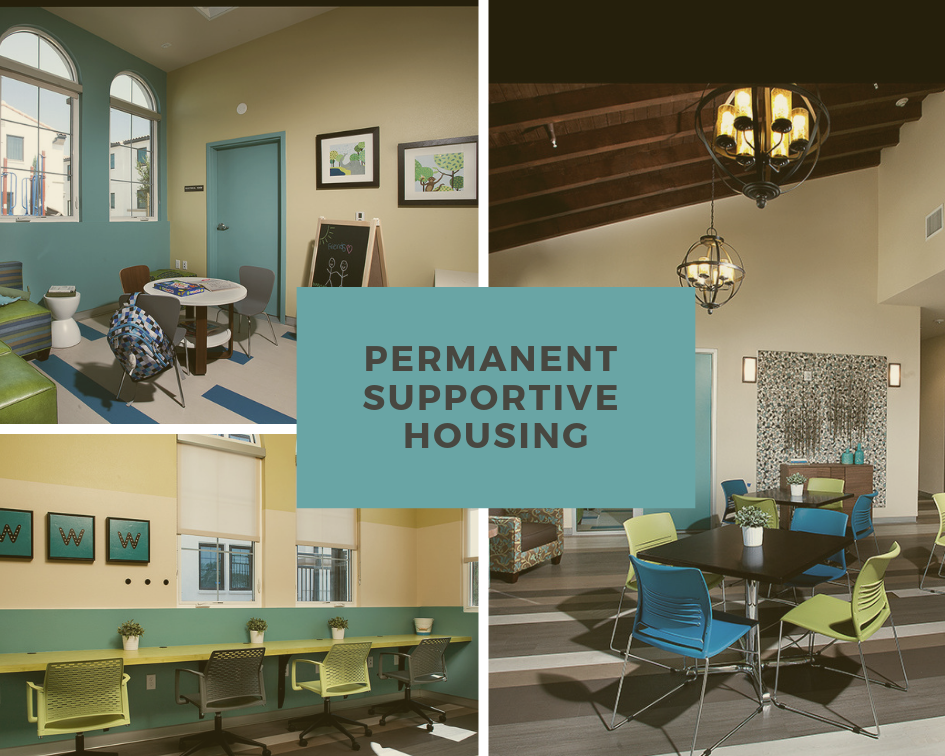 Photos by Martin Fine Photography
For more information
For more info about Permanent Supportive Housing, please reach out to:
Tyrone Friend
YCES Regional Coordinator 
302.229.8413
or 
Property Manager
Phone: (909) 447-0624