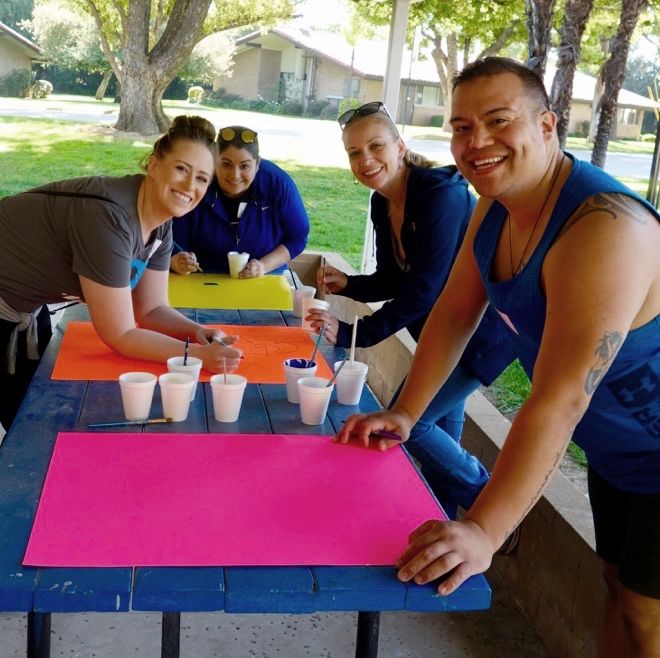 It is safe to say Nick leads a busy, fulfilling life! Nick currently works as a full-time manager at Starbucks, as a professor at the University of La Verne, and as a fitness teacher. In his spare time, he dedicates his life to supporting his community and raising awareness for causes he is passionate about.
Nick graduated from the University of La Verne (where he currently serves on the Alumni Board) and USC, where he truly dove deep into volunteering. His passion for volunteering, however, began when he was a student at Damien High School.
In high school he volunteered with an educational children's theatre group, and would participate in walks to raise awareness for various causes. These opportunities solidified his passion for volunteering and advocacy.  A passion that he has carried with him ever since.
Nick has always been a man on-the-go. Throughout his adult life he has volunteered with many organizations ranging from food banks to decorating  Rose Parade floats, to walking for ASL and AIDS, and even bringing  his Starbucks District 641  teammates to volunteer with David & Margaret!
Nick and his team have become an integral part of  David & Margaret. They frequently participate in volunteer service days, open houses, and have even successfully advocated for Starbucks to make a grant to support the youth and families at David & Margaret.
Nick and his team also support the youth at David & Margaret  during holiday drives, hosting drop off boxes at their locations. Nick shares Starbucks mission: "To inspire and nurture the human spirit—one person, one cup, and one neighborhood at a time."
When he isn't working, walking, volunteering, or spreading awareness, Nick enjoys attending studio tours, television taping and other media activities. You may even recognize him from a recent commercial for The Masked Singer, a hit FOX reality show!
Nick, everything you do to support the youth at David & Margaret is truly appreciated.  Your dedication to make this world a better place is inspiring. You are an inspiration. How do you accomplish so much? It must be all that coffee. 
*Starbucks is currently hosting a Fill The Pantry Drive to support youth & young adults who have aged out of foster care this holiday season.