We have raised
$535.00
of our goal.
The Details
The Holiday Season can be a very difficult time, especially for those without familial support. To help make thanksgiving a wonderful occasion for youth and young adults with a history of foster care, donations of canned goods and other various pantry items will be put together to make Thanksgiving Baskets to fill the pantries of these young adults!
Cash and card donations will provide Turkeys and fresh items to the youth for Thanksgiving Dinners.
Every $20 raised provides one young adult with Thanksgiving perishables (turkey, pie, fresh veggies) 
Drop off Locations 
David & Margaret Community Engagement Department (The big white building!) - 1350 Third St. La Verne Ca 91750 and Participating Starbucks locations.
If you would like to make a donation please do so by November 8th
Don't want to use your credit card online? Use our printable donation form or call 1(909) 596 - 5921 x3249 to donate over the phone. Thank you for your generosity!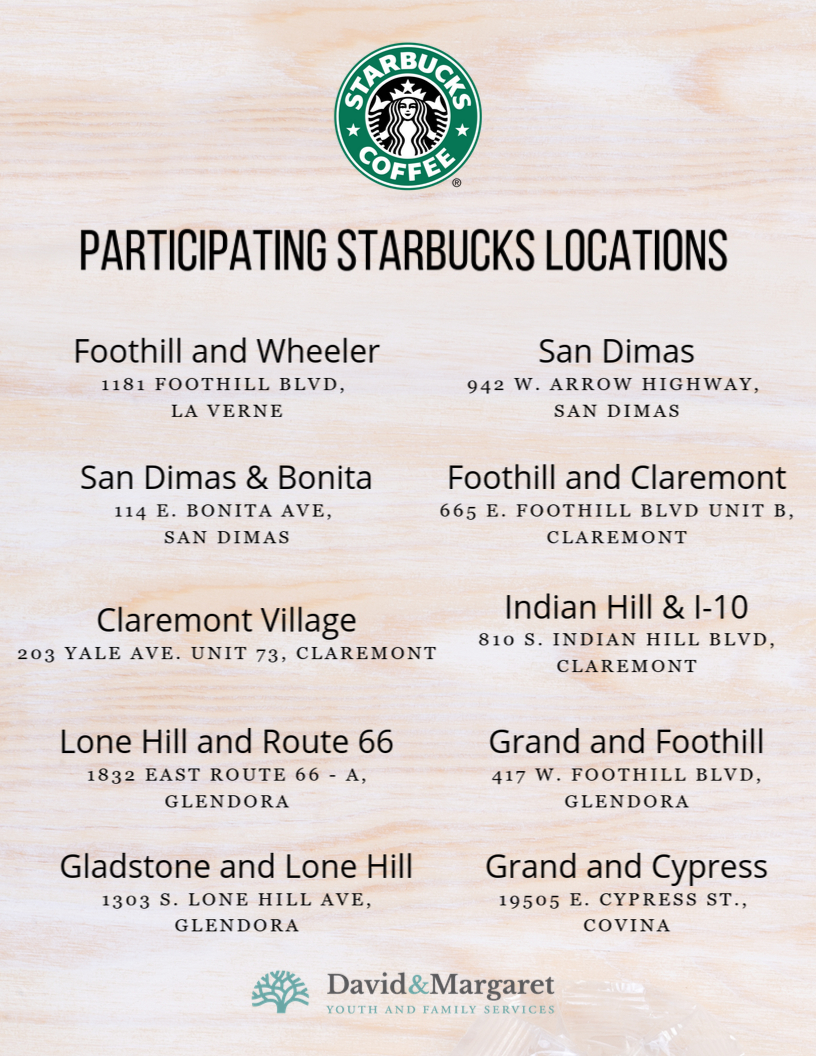 For additional information please contact
Florida Barron
909-596-5921 x 3249
BarronF@davidandmargaret.org