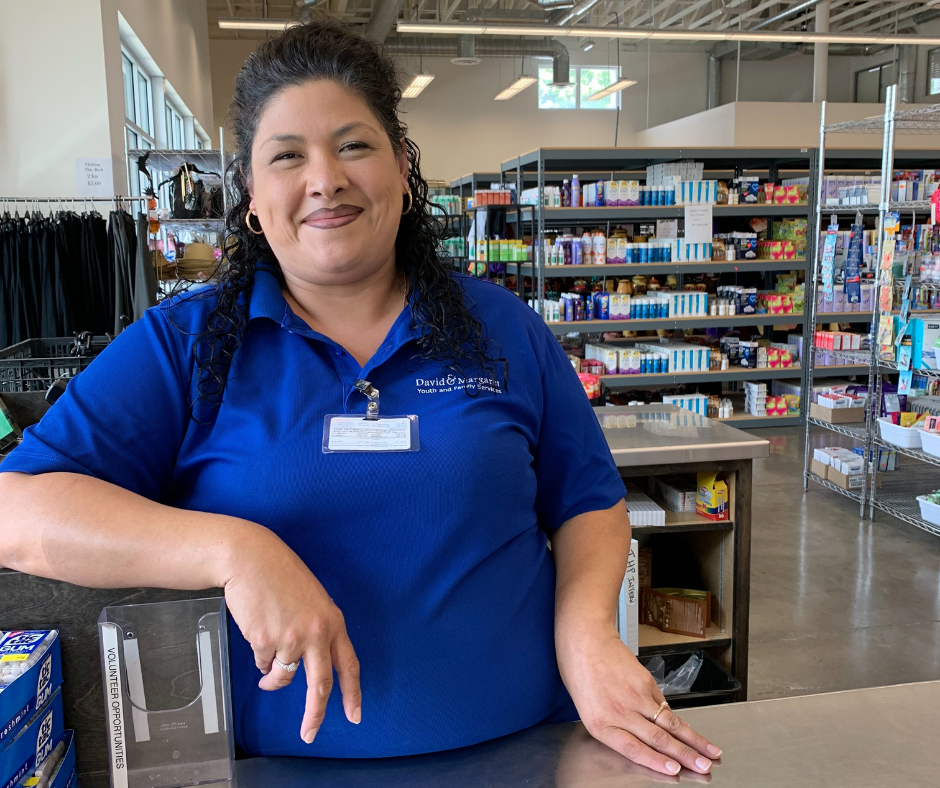 Dave and Maggie's Center formerly known as The Store at David & Margaret has evolved into a community staple over the last 20 years. The Center started out as a small boutique located in the basement of the main building on campus, selling mostly furniture and bakery bread.
Today, The Center is a part of Dave and Maggie's located near campus and sells everything from brand name home goods and clothing to perishable goods from local grocers, all at unbelievably affordable prices. Having these items available for both the community can be life changing - allowing customers to get more bang for their buck.
Dave and Maggie's Center also functions as a paid training center to enrich the lives of the youth who need it the most. As David & Margaret enhanced efforts to further support youth and young adults transitioning out of foster care, the Youth Workforce Training Program (YWTP) was established. The YWTP takes a custom approach ensuring participants in the program gain skills to become life and workforce ready. This includes working paid-internships at Dave and Maggie's and other neighborhood businesses!
While many community members frequent The Center, it is still known as a La Verne hidden gem. The Center is currently open Monday - Saturday from 9am - 5pm and is located at 1351 Palomares Ave La Verne Ca 91750. Stop by, say hello, meet some wonderful interns and shop great deals. You're guaranteed to find something you love at a price you love even more.