Youth Workforce Training Program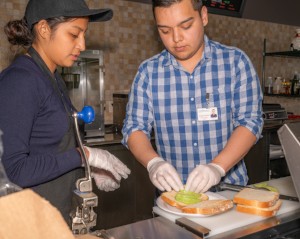 Each year an estimated 23,000 children "age out" of the foster care system in the U.S.–some 1,500 alone from L.A. County (National Foster Youth Institute, 2017). The transition to adulthood can be very challenging for all young adults. It is even more challenging for youth aging out of foster care as they do not have familial support nor have they been exposed to the resources and opportunities to prepare them for such a dramatic transition.  Once youth age out of foster care they are expected to find housing, get a job, research and enroll in post-secondary education or vocational training programs, take care of their basic needs, and function independently as adults. Without adequate preparation they face negative outcomes, which often include poverty and teen pregnancy, homelessness, incarceration,and even sexual exploitation. . The situation is dire, but preventable.
The Youth Workforce Training Program (YWTP) is one of David & Margaret's most unique programs, and one of few programs of its type in California. The YWTP takes an individualized approach to providing for the needs of each individual. This customized approach allows for the each individual to gain the skills they need to be life ready, workforce ready, and in some cases ready to progress into an educational setting. Our Employment Coach works individually with each young adult helping to prepare them for success during job placement (and future placement), and provides immediate feedback, assistance and extra support when necessary. When they are ready, each youth will be placed in paid job training internships and/or will participate in bi-weekly job and independent living skills classes to ensure that they are able to develop the skills necessary to regain and maintain their independence.
David & Margaret's Youth Workforce Training Program develops the skills that prepare young people for self-sufficiency and successful transition into society. Currently this program is only available to young adults who are also enrolled in our Transitional Housing Programs.  We are actively seeking the resources needed to expand this program to include the youth in our residential program, the youth attending Joan Macy School and other youth aging out of foster care in our community. 
This program provides a variety of opportunities.
life skills
assistance completing high school or GED
Industry overviews including career pathways
overview of steps necessary to enroll in community college
tutoring
career mixers
volunteering opportunities
access to the education/employment specialist
access to weekly case management
linkage to childcare resources
paid workplace Internships in partnership with local businesses
job-shadowing opportunities
and more
If you are a youth interested in the YWTP or know of someone who would benefit from this program, please contact:
Jessie Sandoval
Employment & Education Specialist
(909) 964-1446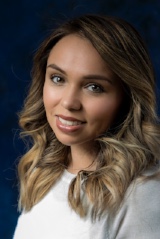 If you would like more information about how you  or your company can support youth aging out of foster care, please fill out this form and let us know in the comments what ways you would like to share your expertise. Not sure? Thats ok too, we are happy to explore the possibilities with you.