Values
At David & Margaret  services are delivered according to the highest standards of professionalism. We maintain a safe and nurturing physical and emotional environment in which to live, learn and grow. By doing so, we create and maintain a model of service in which we share, change and lead by these vitally important values and ideals: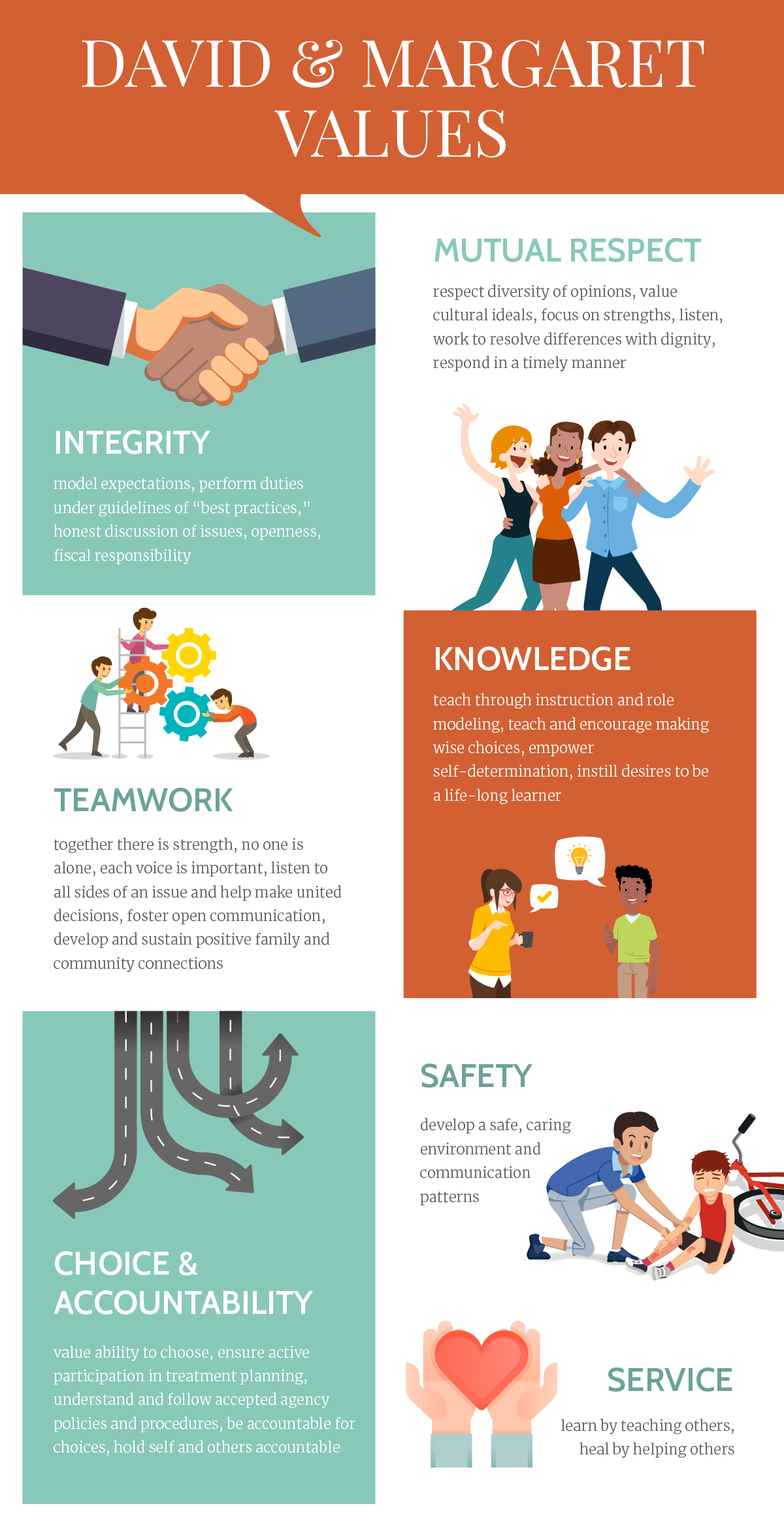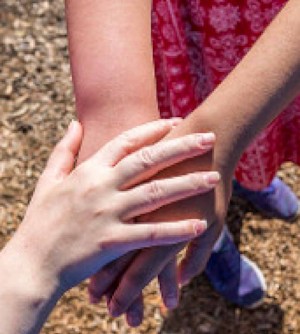 Philosophy of Care
David & Margaret Youth and Family Services (D&M) empowers children, youth and families through culturally diverse services that foster emotional, educational, spiritual and identity development.
David & Margaret remains committed to the important core values upon which we were founded. Among the most important of these are integrity, mutual respect, knowledge, teamwork, choice and accountability, safety and service.  
It is vital that we not only utilize these values as guideposts and encourage others to do likewise, but that we also incorporate the following beliefs in our service delivery:  
every individual is of great value and worth
every individual has the right to love and be loved
every individual has strengths
every individual has the right to be cared for with dignity at all times
every individual has the right and freedom to make choices
every individual has the right and the responsibility to actively partner in the personal development process