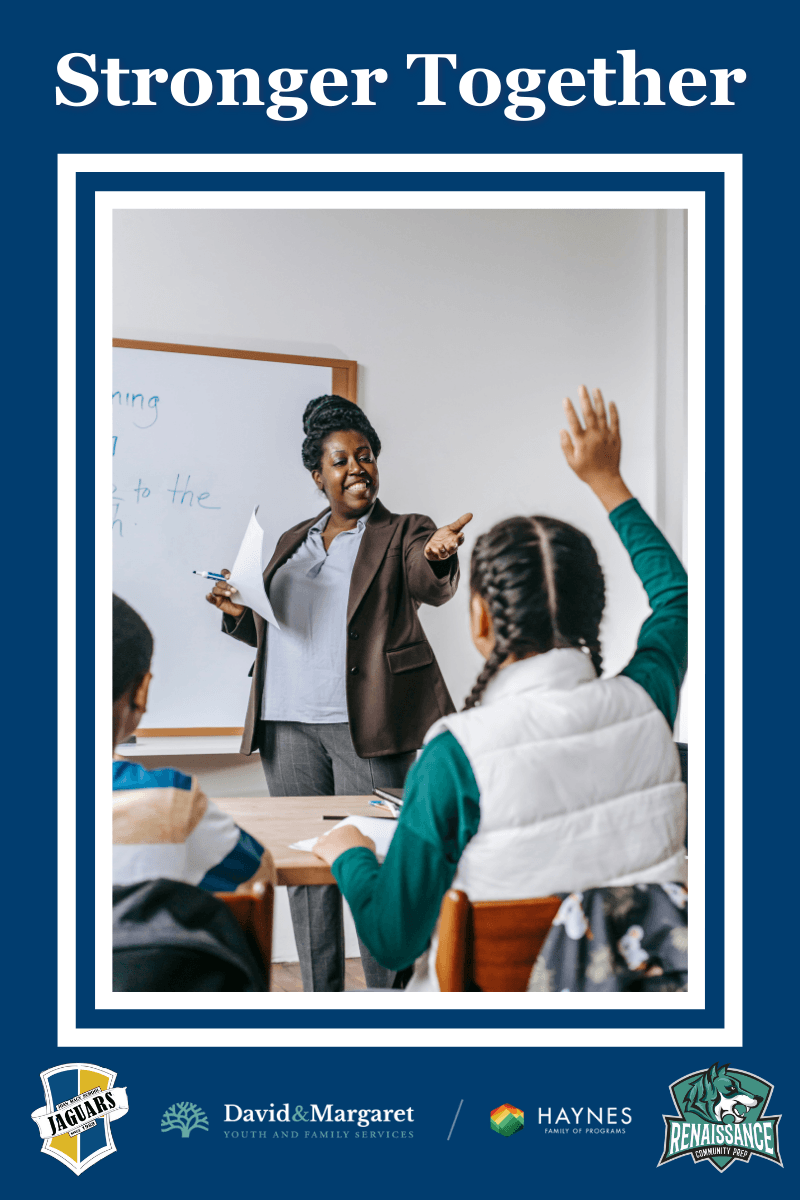 The 2021-2022 school year looked a little different this year, not because of virtual classes or wearing masks, but because Joan Macy School and Renaissance Community Prep joined forces on the David & Margaret campus. The new, larger cohort of students from 1st-12th grade has been a huge success. Students are progressing academically, socially, and vocationally through individualized lesson planning and community-based learning.
Twelve students applied and now hold jobs on campus, six of which have been accepted for employment through the Department of Rehabilitation. To be eligible for the work program, a student must maintain excellent school attendance, be passing all their classes, and demonstrate appropriate school behavior. Through the work program, students learn useful skills, responsibility, and time management.
One student is involved in the adult transition program to develop independent living skills. He is learning how to create a weekly menu, shop for all the ingredients, and prepare food for himself. Additionally, he is also learning to do his own laundry, clean the kitchen and bathroom, along with other household chores, all while attending specific classes to continue working on reading, writing, and math.
There is so much to celebrate at Joan Macy School/Renaissance Community Prep! Three of our students have already applied and been accepted into local junior colleges, thanks to their hard work and dedication. These are excellent students who are working towards a bright and better future for themselves. We look forward to many more successes in the years to come as we continue to expand our programs to better meet the needs of our youth.