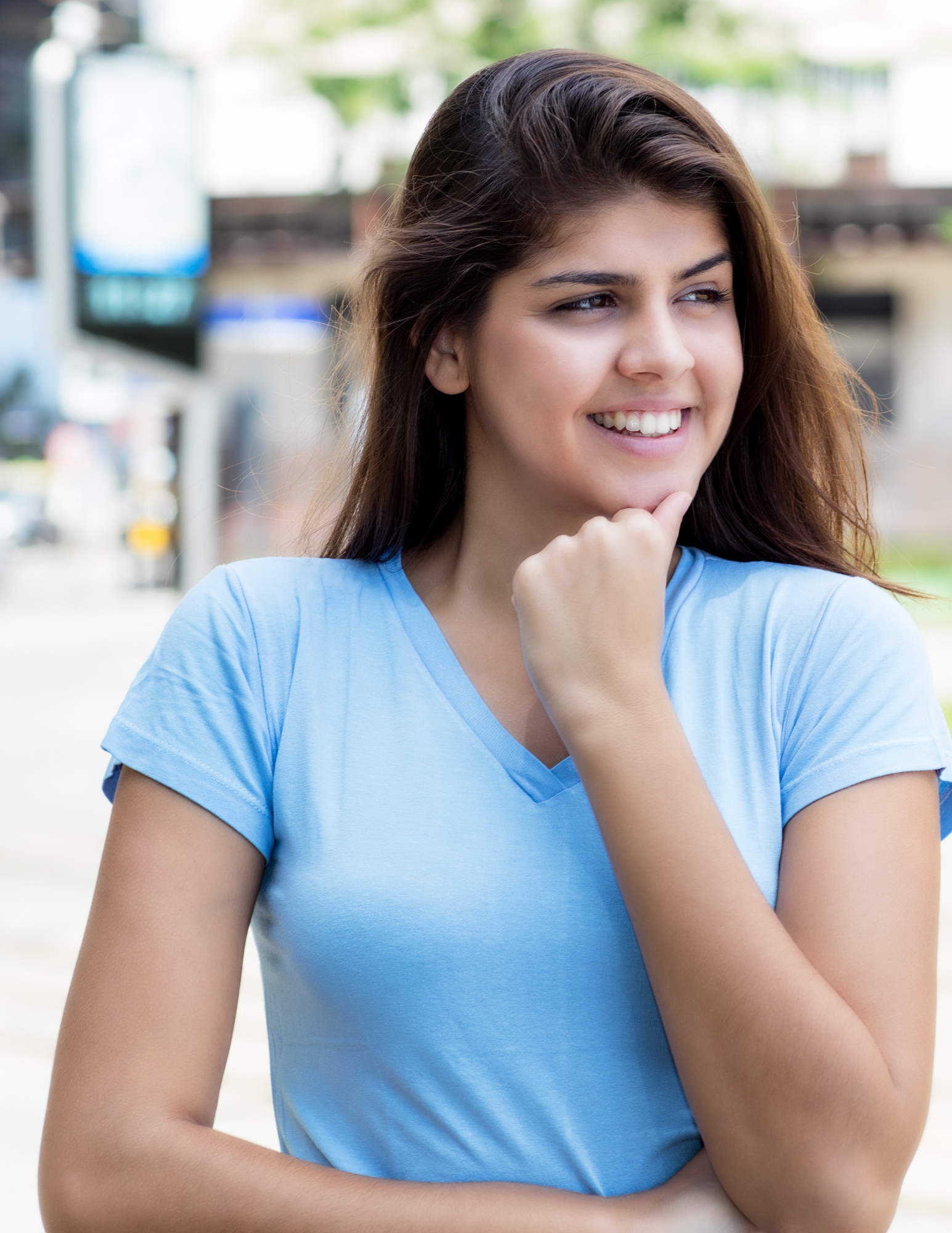 Every year, 20,000 young adults age out of the foster care system, many had been in the system most of their lives. These young adults face a multitude of barriers to living independently, such as lack of access to safe, affordable housing and low levels of post-secondary degree achievement.
Due to Assembly Bill 12 in California, youth can remain in foster care until age 21 to offer support on the journey to adulthood. Many young adults end up in Transitional Housing Programs (THP) after aging out of their foster or group homes, like Olivia who has been with COMPASS Programs for two years. 
Olivia entered the foster care system at age 15 after her father was incarcerated and then deported to his home country and her relationship with her mother became unhealthy. "The experiences of my childhood have made it difficult for me to support myself financially," Olivia reflects, but this has not stopped her from pursuing her dream of being the first in her family to earn a college degree. 
Through COMPASS Programs, Olivia received safe housing, financial aid assistance for college, monetary compensation while she completes classes at a local community college and works full-time while preparing to transfer to a four-year university to pursue a degree in Social Work. Olivia wants to "help other foster youth who experienced similar backgrounds as [her]self" and "hope[s] to help other youth graduate high school and attend college" like she is doing. 
Olivia also benefitted from the linkages COMPASS Programs has in the community, receiving a refurbished laptop from a generous individual who donated five laptops to the program. This coming fall, Olivia will be attending California State University of Los Angeles, her dream school. Her hard work and resilience will be a huge inspiration to the foster youth she will work with as she continues her journey in the field of social work. COMPASS Programs is so proud to support young adults like Olivia and will continue to provide these essential services so all youth can achieve their goals. 
COMPASS Programs are now accepting applications! To learn more about COMPASS Programs, visit our webpage or check out the most recent edition of the COMPASS Newsletter! Email COMPASS@davidandmargaret.com or talk to your case manager for more information on how to apply!