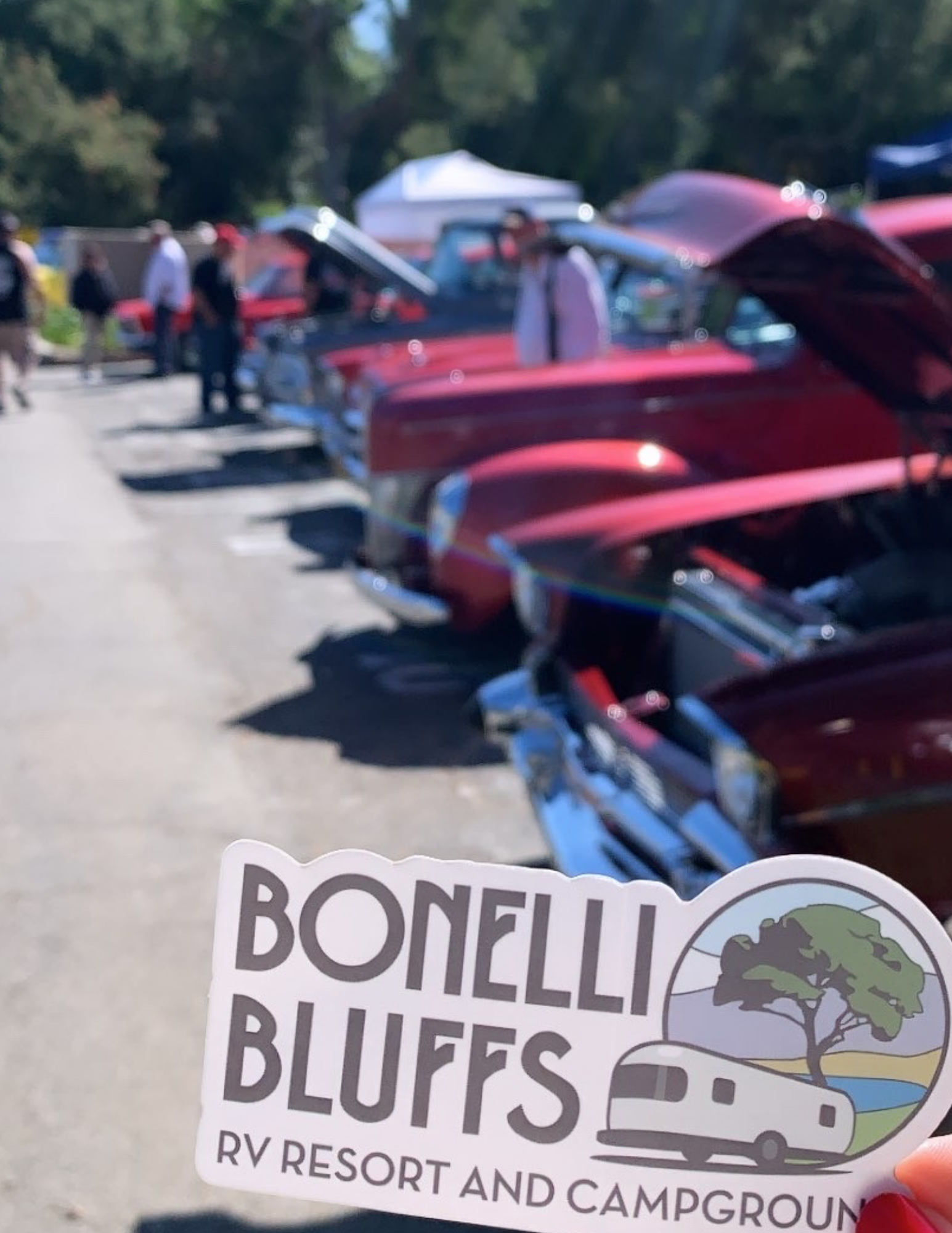 David & Margaret had the absolute honor of collaborating with Bonelli Bluffs RV Resort and Campground during their recent Vintage RV and Car Show! 
Bonelli Bluffs, located in San Dimas, is a tranquil campground featuring RV sites and tent camping. While there, you will experience stunning views of Puddingstone Lake and the San Gabriel Mountains and cheery encounters with wildlife.
The Vintage RV and Car Show showcased an incredible selection of vintage vehicles- RVs, Cars, Trucks, and Motorcycles. There were friends, food trucks, and raffles and for an afternoon, things felt "normal" again. 
This collaboration began in 2020 when the event was originally scheduled to occur. The world, however, had other plans. The spring event was canceled due to the state-wide stay-at-home order and it wasn't until early 2021 when it finally felt safe enough to make plans. 
Of course, the pandemic is still here, so Bonelli Bluffs adapted. The event was originally going to be public, but to keep the safety of everyone as a top priority only RV hosts and a handful of wonderful volunteers from David & Margaret were allowed to attend; masks and social distancing were enforced. 
Bonelli Bluffs RV Resort chose to support children, youth, and families with a history of foster care during this event- donating a portion of all the proceeds to David & Margaret Youth and Family Services. This generous donation will support the urgent needs of those served here, we are so grateful and look forward to future collaboration! 
This event is intended to occur annually, hopefully, in the years to come, it will be safe enough to be open for all to come and enjoy!