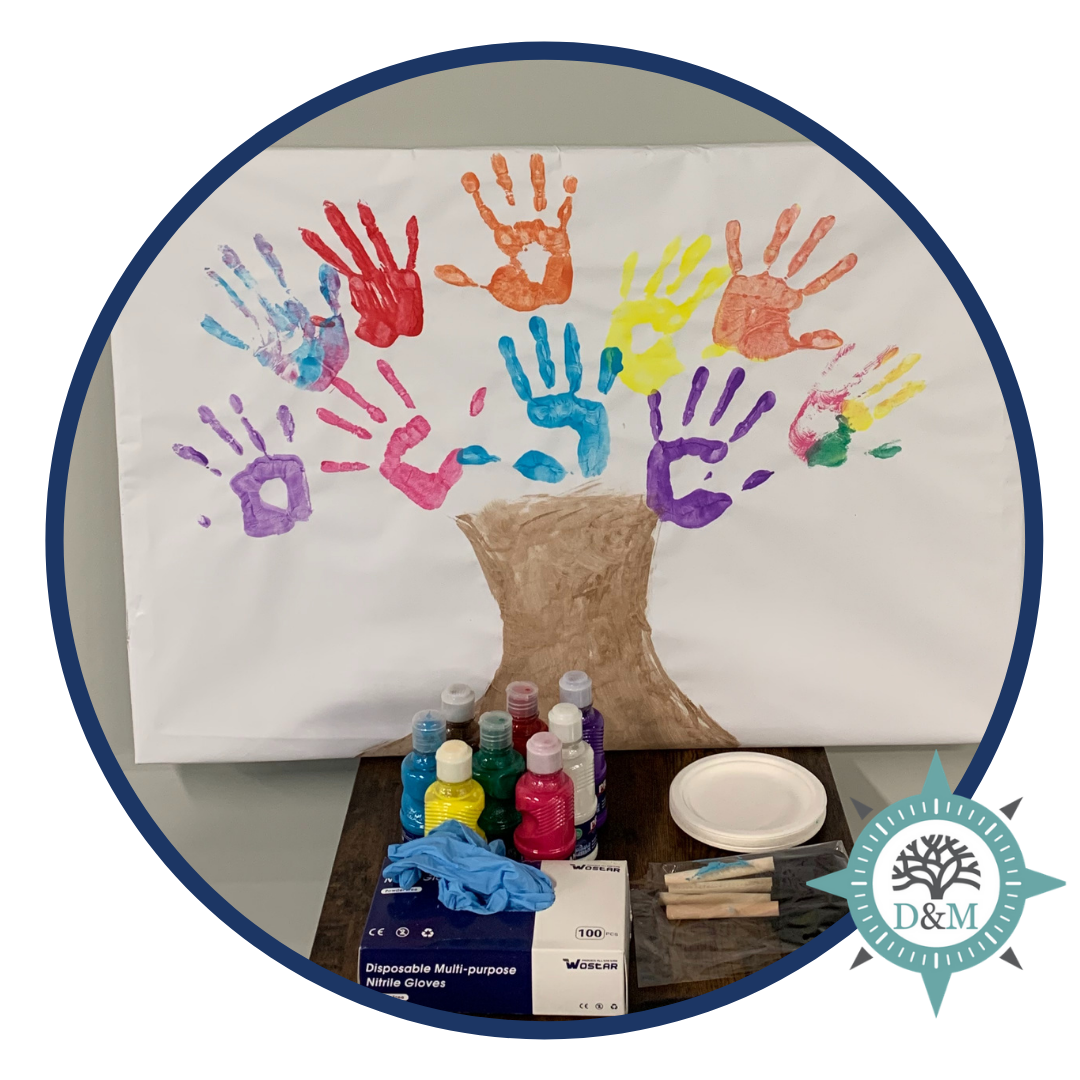 It's official! Spring has sprung at COMPASS Point Drop-In Center and in-person events are starting again! After almost a year-long hiatus due to COVID-19, the Drop-In Center is finally back in action. 
On the 15th of this month, COMPASS Program's participants came to the Drop-In Center for the Spring Time Celebration. Everyone had the opportunity to partake in an Easter egg hunt, with eggs hidden around the Drop-In Center filled with prizes like candy and gift cards. Attendees were also encouraged to contribute to this month's Diversity, Equity, and Inclusion event, an art piece in the center featuring painted handprints making up the shape of a tree, which signifies the importance of the individual to the growth of the community as a whole. 
In addition to the fun activities and prizes, participants were invited to enjoy lunch in the beautiful Drop-In Center kitchen where pizza, salad, chips, and drinks were served. Those who joined the celebration also got a sneak peak of some COMPASS merchandise samples and got to give their input for what they would like to see from the program. 
COMPASS Point was created to be a community space and the program is very excited to finally be able to use the Drop-In Center to its full capacity! To stay informed about upcoming events being held in the Drop-In Center, follow @CompassPointCenter on Instagram or Facebook or sign up for the monthly newsletter here!