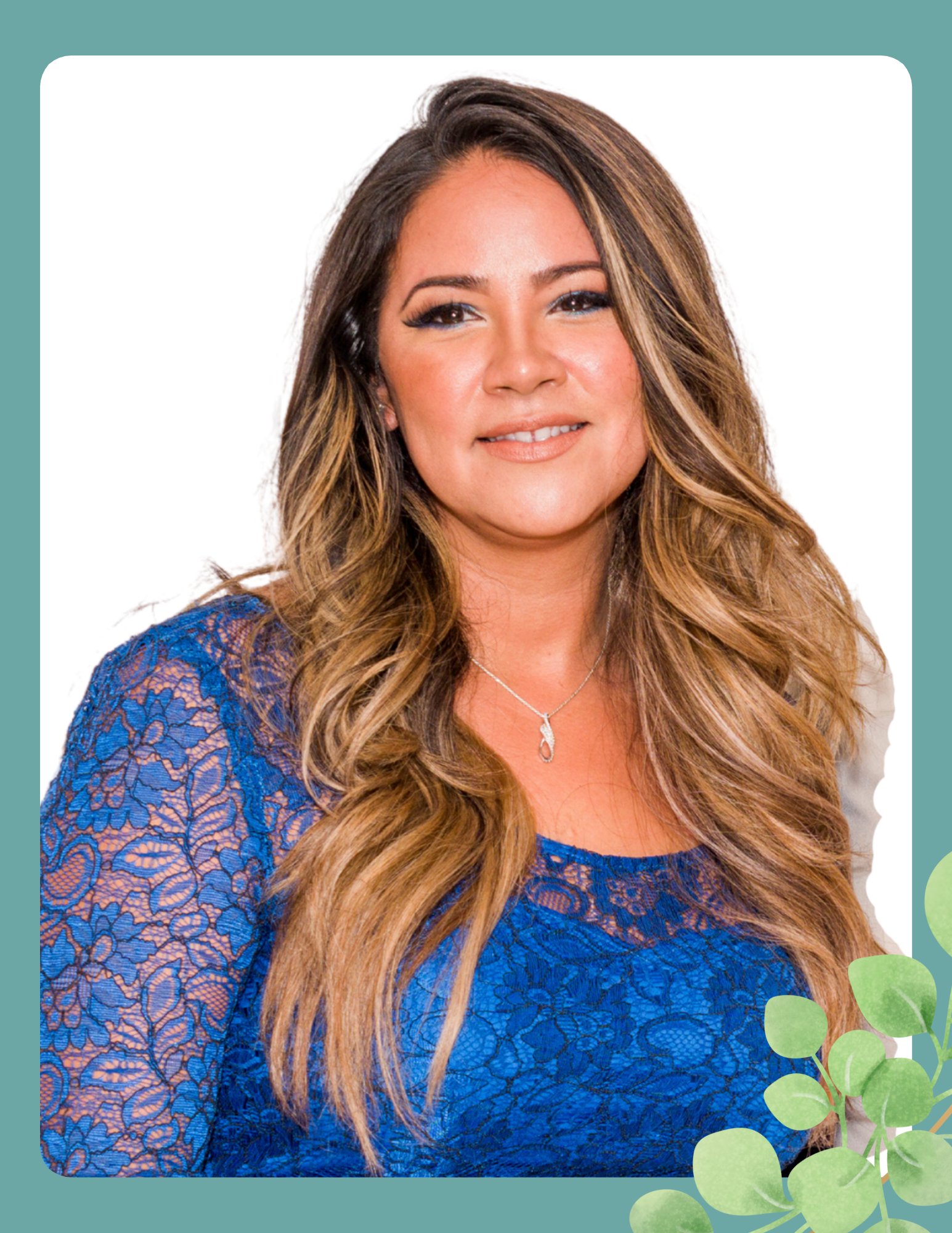 Marissa Scholefield, Director of COMPASS Programs, has been serving at-risk youth and young adults for 13 years. She is a leader with a vision of what can be for the young adults she serves. She is focused, upbeat and persistent with a dose of magical thinking when needed. This and her dedication make her the right person to lead COMPASS Programs at David & Margaret.
Marissa grew up in the heart of East LA, in a humble neighborhood, with her mother, father, and three brothers. Her parents immigrated to the United States to provide her and her siblings a chance at a better life. Growing up, Marissa wanted to work with animals. It was not until high school, when she took a psychology class, that her career trajectory changed. Marissa ended up getting her undergraduate degree in Psychology and her graduate degree in Leadership and Management with minors in both Multicultural Leadership and Quantitative Research. She often refers to herself as a unicorn, because everyone she works with has MSW's or MFT's. She is able to bring a unique skill set and perspective to her work with Transitional Aged Youth. Marissa credits some of the books she read during graduate school like "Discovering Your True North" and "Strengths Finder," which walk you through a path of self-discovery, as helping her learn and understand who she was at the core and how that authentic self manifests itself in your ability to lead. She is delighted that she can now share those insights and processes with others.
Marissa first started working with minors in a residential group home. She often wondered why the children would come back to the group home upset after being with their families. When she switched roles and started working in wrap-around services she was able to work with the biological and foster families providing her with a better understanding of the larger environment the children were experiencing. She started to understand the complexities and trauma the children and families faced. Marissa learned how to make incremental changes for the children
(and families) she worked with. She learned to help them navigate the many challenges they faced and to support them in accomplishing their goals. Marissa's commitment to working with children in the foster care system caused her to wonder what happens after they grow up. This curiosity led Marissa to work at David and Margaret back when the Transitional Housing Program was just starting.
Marissa shared when COMPASS Programs first started, the idea of Transitional Age Youth (TAY ) housing for non-minor dependents was brand new. There was no standardization, the contract was new, and the program was in a position of creating its own standards-based on need. After years of working with young adults, she has realized there are multiple avenues of growth, exploration, and possibilities for them. Each TAY is unique in their strengths, and at COMPASS Programs those strengths are fostered and celebrated. Each TAY enrolled in COMPASS Programs has a plan unique to them, that helps them accomplish their unique goals. Marissa appreciates working with this population because she is able to communicate in a more authentic and multi-layered manner with young adults than when working with younger children. One challenge she shares working with TAY is how this population wants to be independent and is reluctant to ask for help, which often leads to setbacks. However, Marissa stated, "Failure brings success."
Throughout the years, COMPASS Programs have continued to change and grow. Marissa shares that her proudest moments are watching people grow. As the programs have grown the staff and young people the program serves grow with it. She says that the process of seeing that 'AH-HA' moment, where it starts to click, seeing that process unfold right in front of her eyes brings her motivation. Marissa shares, "People perform at their best when they feel like they are of value. COMPASS is a physical representation of the village mentality whereby people don't belong to certain people- it's like you are part of a larger family even though you aren't family – where it is like the community is seen as a family member, not just a community member. Compass Point makes it their responsibility to be involved with whatever the community needs."
Being able to impact change on the community level is a driving force for Marissa. She shares, "If my biggest impact only happened at the local level, then that would have been my greatest achievement because it meant that I created change that has the potential to affect the masses." Marissa is a big believer in paying it forward. "If I can be a part of that ripple effect that impacts others, I have reached the highest achievement possible. In a lot of ways, the work I have done at David & Margaret has given me this. Establishing new programming whether through housing programs, workforce training, or the creation of a drop-in center. My hope is that this programming will only be the start and that legacy will surely be my highest achievement."
Advice that Marissa shared about working with TAY is being aware of the trauma that these young adults have experienced. "There is a delicate balance that exists in working with young adults. This balance consists of allowing the young person to feel like they are finally able to make decisions for themselves, something they have often felt they haven't had growing up. The other is knowing that they haven't had the opportunity to develop a foundation of life skills, so expecting them to do things the average adult should know to do, is simply wrong." Marissa shares that working with TAY means helping young adults grow by focusing on their unique expectations and goals. She says, "Each young adult has their own set of starting points. Knowing where to start allows you to know where you are going in that journey with them." These steps are the foundation to a fulfilling future for the young adults who choose to better themselves by participating in the COMPASS Programs.
When Marissa isn't working, she is chauffeuring her elementary-school-age daughters, (pre-covid) to dance, swimming and theater. In these pandemic times, she and her husband and daughters enjoy family nights at home, and taking their newest addition to the family, a Great Dane named Duke, out for walks.