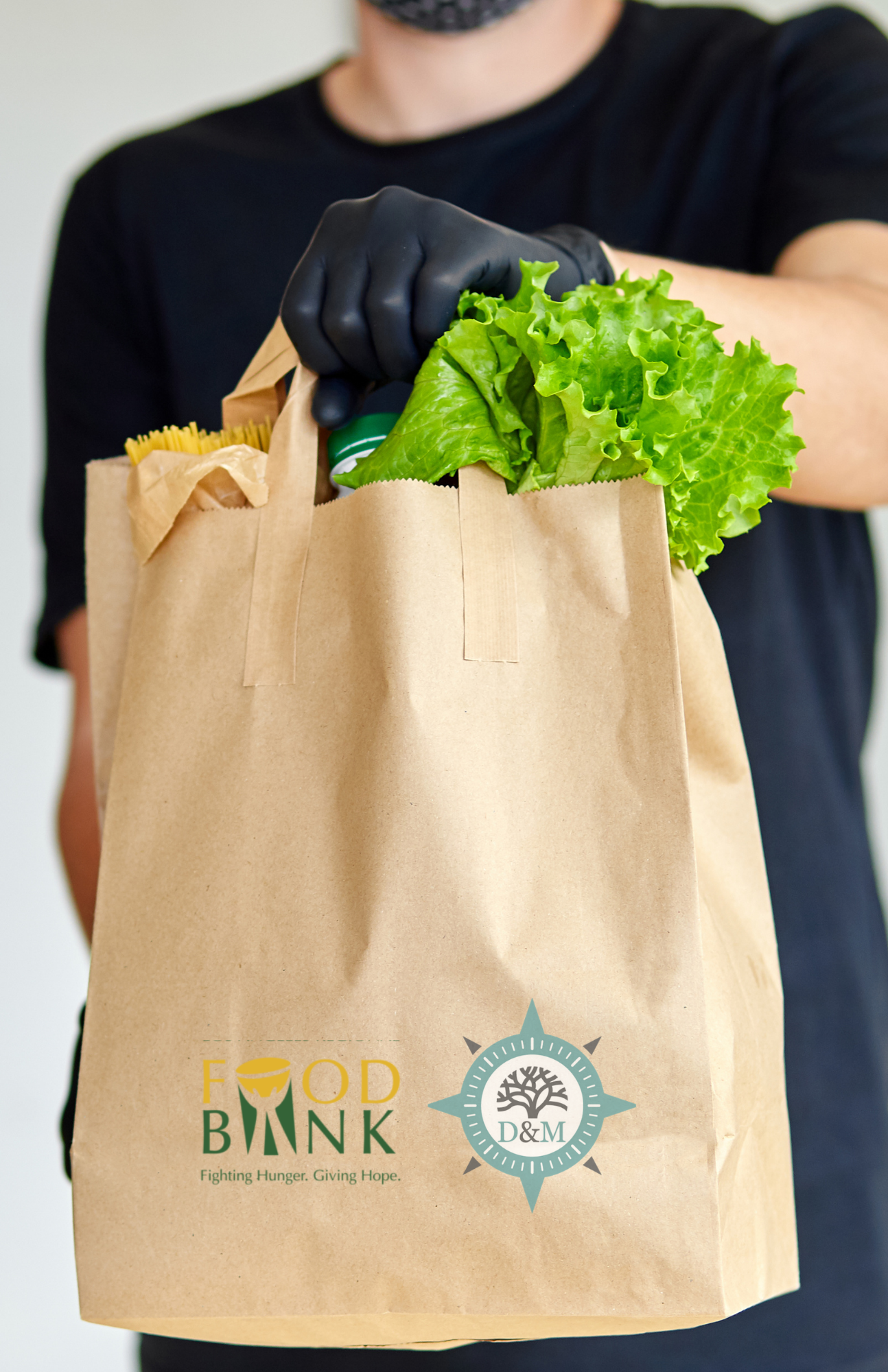 COMPASS Programs staff run a Bi-Monthly Food Bank Distribution for the community on the 2nd and 4th Thursday of every month from 11 am-3 pm! All qualifying families and individuals are encouraged to attend. Simply drive up to the designated parking area in the COMPASS Point (and Dave and Maggie's Center) parking lot and pop your trunk. COMPASS staff will place your items in your vehicle, ensuring a safe and contactless transition. 
When the pandemic hit in early 2020, it was unclear if and how the distribution could continue to operate without risking the spread of COVID-19. It was currently functioning as a walk-up, choose your own items type of distribution, lead by a wonderful team of volunteers. Neither of which would be feasible for the foreseeable future- at this time all distribution centers were scrambling to find a safe alternative. 
But COMPASS knew how imperative it was to continue offering this service to the community. They knew it would be a challenge to convert the food bank to contactless but they also knew families were scared and struggling and they wanted to ensure everyone had access to the supplies they needed. 
During the first few weeks of the pandemic, before the drive-up option had been approved by the health department, they made personal deliveries to youth and families in David & Margaret's programs. Dropping off boxes of food and personal protective equipment at their doorstep, ensuring they had access to the food and safety items they needed to get through such an unusual and scary time. 
Soon after, the Food Bank was approved as a drive-up distribution and COMPASS made all the necessary changes to make it work. The distribution is currently a three-day process for the staff, in addition to the work they do supporting youth aging out of foster care- from arranging dozens of boxes of goods, to finalizing shifts, organizing the public pick-up area, and operating the distribution. 
This effort does not go without reward- they each feel this work is meaningful and feel good knowing this program provides food to hundreds of families each month. 
---
To learn more about the Food Bank Distribution including income requirements, dates, and more please visit bit.ly/DMFoodBank!