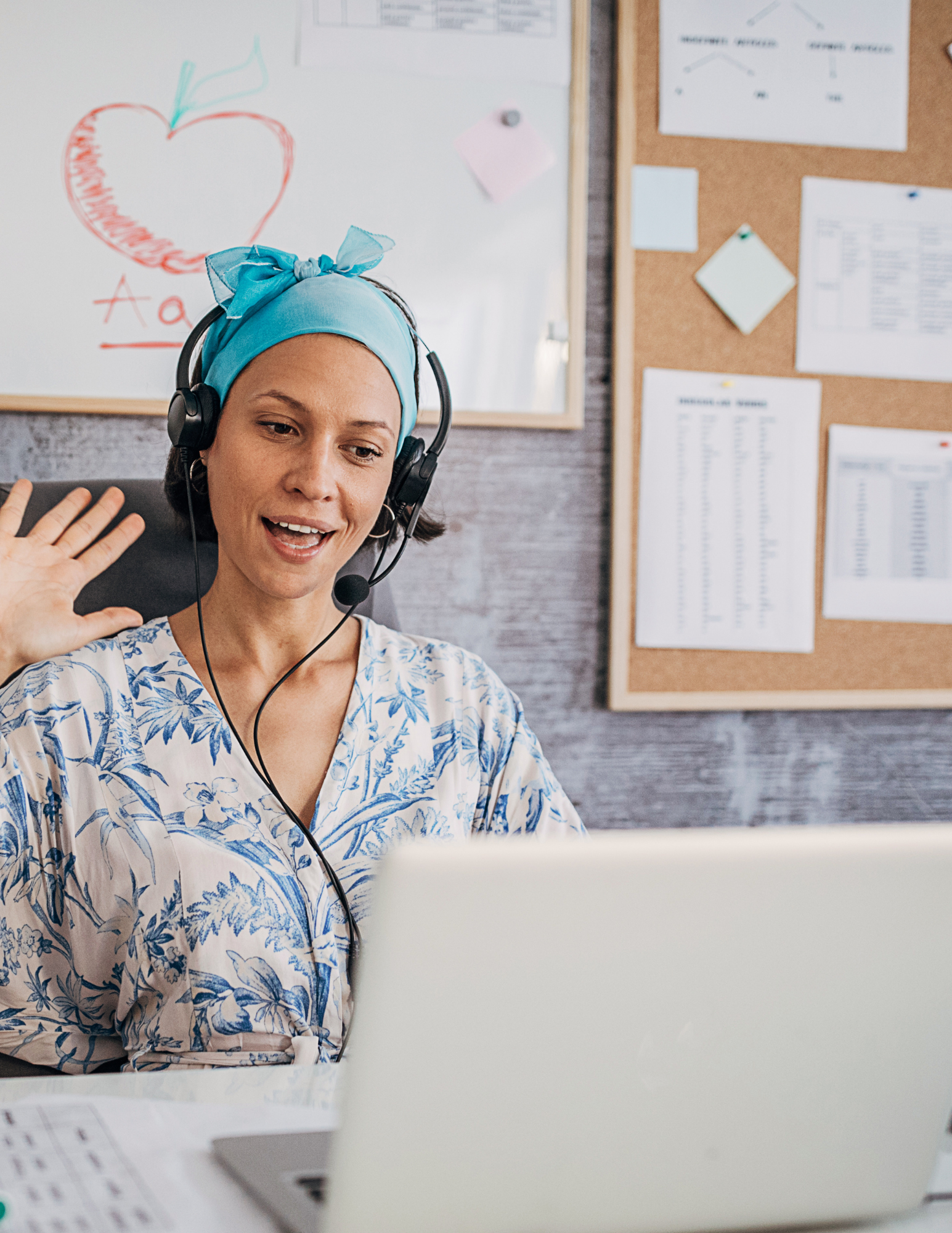 Joan Macy School (JMS) has been functioning online since the beginning of this school year, a transition that has gone better than anyone could have hoped. Teachers worked hard to learn the ins and outs of their virtual teaching platform and to support the students through this change- many of whom caught on without skipping a beat. A small number of students were in need of a few things like work chairs, desks, wifi, and even access to healthy lunches in order to have a successful at-home learning experience. Luckily, JMS was able to provide each student with the necessary supplies, leading to a seamless transition in learning. 
Continuing academics has been just as important as continuing the social-emotional activities that were practiced in the years prior. All students and faculty participate in a weekly spirit zoom where they dress up, talk, and laugh together. This is a wonderful time when the whole school can be together, ensuring the students see as many familiar faces a week as possible. 
While it has been a smooth shift for most, there have been a few issues with a small number of students. Some youth began struggling with their mental health, which made focusing on their school work at home almost impossible. A completely natural development considering the uncertainty brought on by the coronavirus pandemic. 
The staff acted quickly- planning emergency IEP meetings to formulate plans with the parents and school to best support the children who were struggling. Extra therapy, additional parental resources, and more one-on-one time were made available and every student was encouraged to reach out to the staff and behavioral team anytime they needed a little break or chat- just as when they were on campus. These extra resources and support teams have made a huge difference to the youth who were struggling, many have been able to continue with their academics as usual. 
When speaking with the faculty, they expressed how proud they are of all the JMS students for their hard work and dedication to their studies and their commitment to this new academic adventure, making it as successful as it is. They also shared their gratitude to the families, who have given their children a safe space to continue their schooling at home and have encouraged and supported them with their learning every day. 
As we approach the halfway mark of this unique school year, we would like to congratulate the hard work of the students and families along with the staff who have rallied together, learning a new way of teaching, communicating, relaying information, and engaging their students during this difficult year. 
---
Joan Macy School is a specialized, non-public school for at-risk students grades 1-12, who are placed with us by their local school districts.