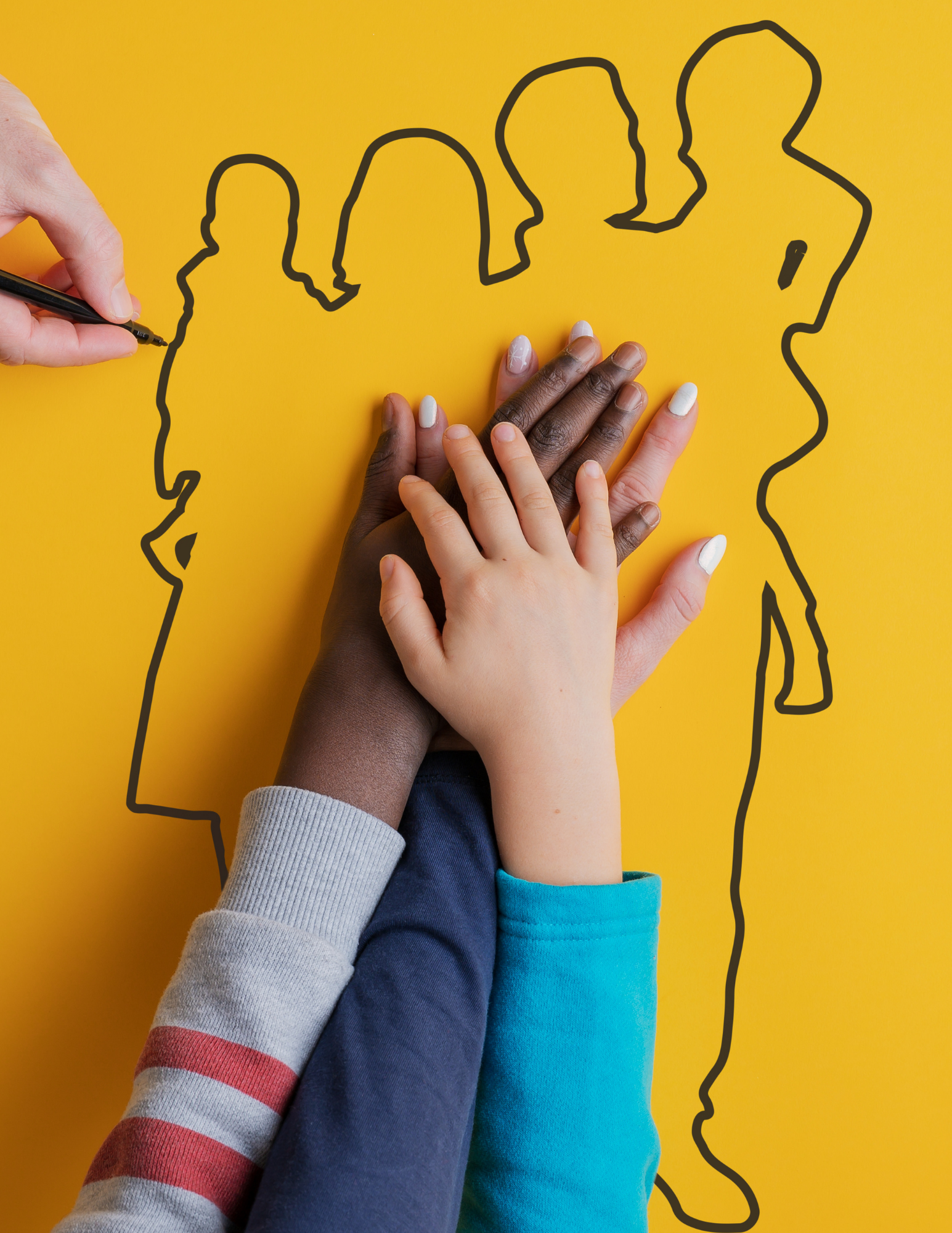 The Foster Care and Adoption Agency (FFA) at David & Margaret has paired children in foster care with safe, loving families for over 30 years. Throughout this time the FFA has licensed and supported hundreds of families and individuals on their foster journey.
Today, the need for foster/resource families is even greater than it has been in the past. There are nearly 450,000 children in foster care in the United States and the numbers continue to grow. It is easy to assume this problem doesn't affect us, but it does. There are children in need in our own community. Los Angeles County is home to 30,000 of the 50,000 children in foster care in California.
These children need nurturing families to keep them safe while they are unable to be with their biological families. If you are interested in becoming a resource family (aka foster family), the FFA at David & Margaret will help you every step of the way.
Step 1. Attend an Orientation
Zoom orientations are held the first Monday of every month in English, excluding some holidays and Spanish orientations are held the second Tuesday of each month. Personalized orientations can be scheduled at the applicant's convenience! During the orientation, a David & Margaret Foster Family and Adoption expert will go over every step of the process, share insights, and answer any & all questions.
Step 2. Submit an Application!
Following the orientation interested parties will be given an application. The application asks standard questions including name, place of residence, number of members in the household, and legal history. There are also safety questions on the application, inquiring about nearby bodies of water, household practices, and the like.
Step 3. Complete Training
20 hours of specialized training is required to become a Resource Family. This training prepares parents for their experience with children & youth in foster care and strengthens the foundation on which they will build their family.
Step 4. Background Clearance
While receiving training, background checks are being processed, ensuring the safety of these vulnerable children.
Step 5. Home Study
After all trainings are complete and background checks have cleared, applicants arrive at the final step in the process. The Home Study! Social Workers will schedule a time to visit the home and conduct a final safety check. This is also the time when the social workers really get to know the family. This step is immensely beneficial when deciding which home will best suit a child.
---
After successfully completing these 5 steps, Resource Family Approval (RFA) is received
and families will begin to receive placement calls matching their family interests. This process can take anywhere from 3 months to a year, depending on how quickly a family wants to move through the process.
Resource Families (Foster Families) receive the following support:
weekly meetings with social workers to go over any placement issues/successes
 access to the 24/7 helpline, ongoing training
 access to foster parent support groups
 mental health services
 school support
 complete adoption services 
monthly stipend (as set by DCFS)
Families also have access to onsite holiday events, library classes, and enrichment activities. (COVID permitting). 
---
Interested in Learning More?
There are many misconceptions about foster care and they often deter interested families from following their calling to foster/adopt. If you're unsure about the process but would still like more information or if you're ready to dive in headfirst, call 1-800-4-FOSTER or send us an email at  foster@davidandmargaret.org. Caring professionals of the FFA are eager to support you on this journey!