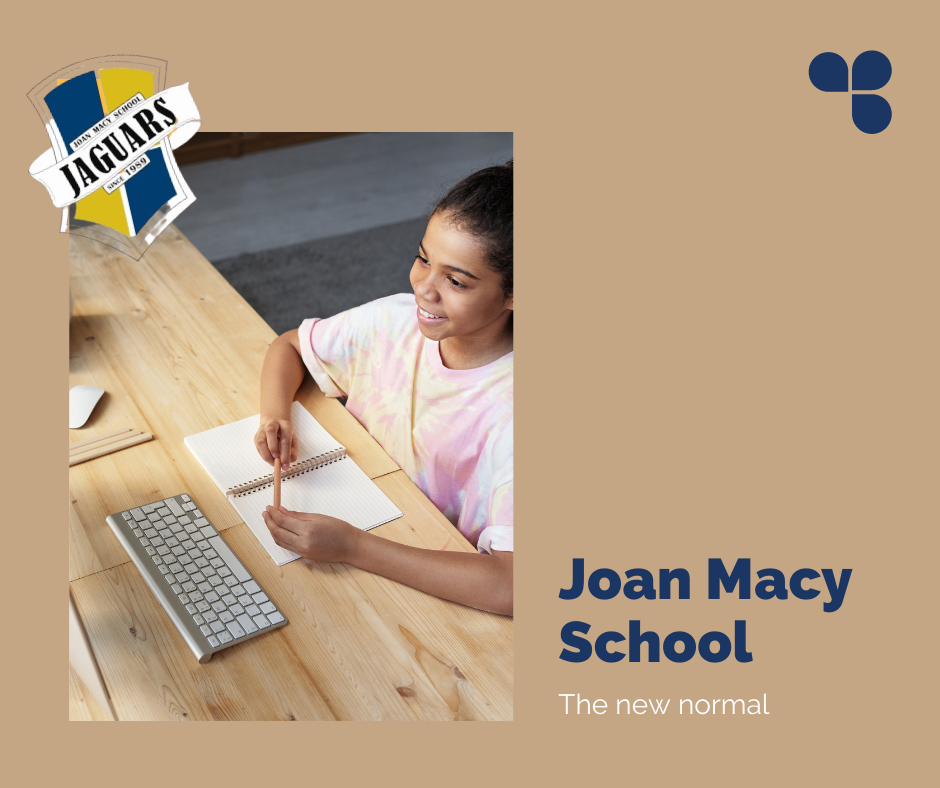 Joan Macy School just completed its 1st quarter with excellent participation from most students. Students are engaged in classes which are taking place daily via Zoom. At the start of the school year, it took students and teachers a few days/weeks to settle into this new way or learning. At first, Zoom was stressful and full of anxiety to both teachers and students, but they have since learned how to make the best of it and become Zoom experts along the way!
Each student is assigned a teacher and teacher assistant and stay with that teacher and teacher assistant in that class all day, this helps the students know what to expect and to stay focused. All subjects are taught with full lessons and great participation from students.
On Monday's Joan Macy School hosts a school-wide Zoom which involves all students and staff. Here administrators and teachers share updates, and students get to see friends that are assigned in other classes, it's definitely  a good time. This past Monday, students and staff shared what they were Thankful for. When the students shared they were thankful form the Joan Macy staff, it touched the hearts of the staff.  The teachers and administrators, of course, also shared that they are grateful for the students. It is wonderful to be able to connect, even if it is through Zoom.
We are all looking forward to the Thanksgiving break which takes place next week. Even though school is closed for the holiday break the staff is still working behind the scenes to make sure donated food and other items can be delivered to our families who are always so grateful for the support. Thank you to all of you who have supported the JMS students and families. As we move into this season of gratitude, we are grateful for your support.
Joan Macy School is currently hosting a gift drive to bring some holiday magic to the students. If you re interested in supporting the gift drive you may do so here.