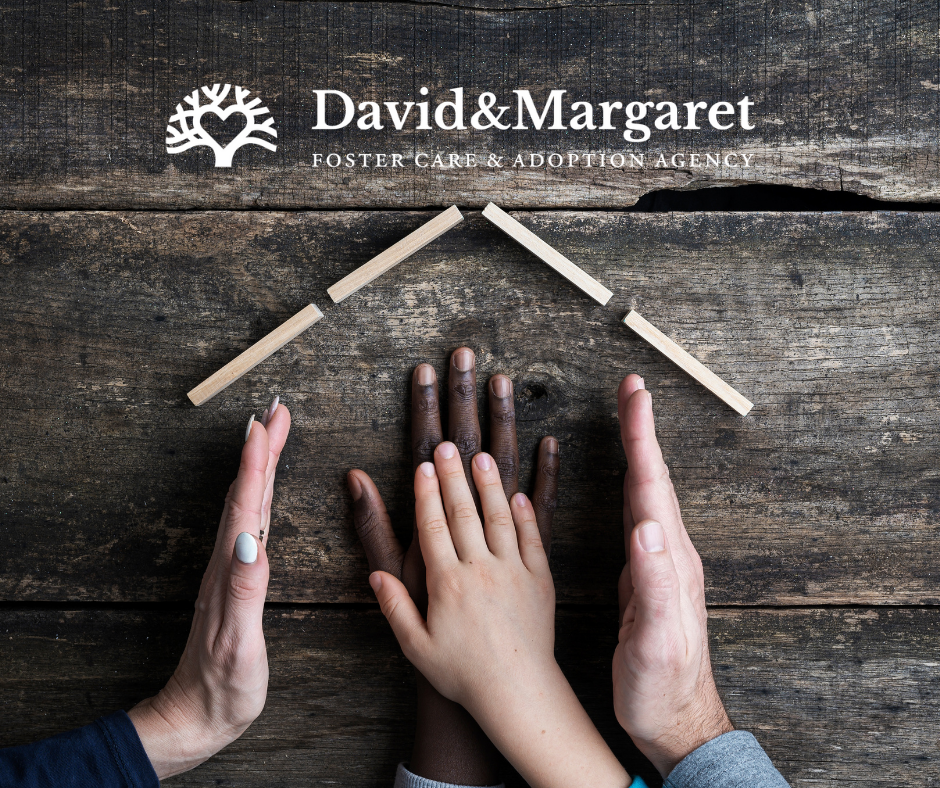 Throughout David & Margaret Youth and Family Services' long history, it has been dedicated to the care of children and youth in foster care. David & Margaret's Foster Care and Adoption program also works to create forever families, transitioning youth out of foster care and into permanent loving homes. In recognition of the importance of families formed through adoption David & Margaret employees who are legally adoptive parents receive an "adoption day" anniversary holiday, to celebrate with their family.
Adopting a child, or children, is among the most profoundly meaningful things an individual, couple or family can do,  they are giving a child a more secure and stable environment to grow up in and a lifetime connection that is a goal for all youth in the foster care system. It is an honor to offer staff their adoption day anniversary to celebrate with their children and other loved ones.
Adoption Day, Gotcha Day, Family Day, or whatever unique designation a family gives it, is the day when the adoption process officially comes to an end and a judge legally decrees they are a forever family. Many families mark it with a special activity, such as trip to their favorite place, having a special meal, or just taking a break from everyday routine and focusing on the importance of family.
Employees who are adoptive parents are able to take advantage of the this benefit. For example, Chief Community Engagement Officer Maggie Bohlman and her son, who she fostered since he was three weeks old, observe the day they became a forever family and the adoption was finalized when Charlie was just over 2 years old. "We pick something special each year," she says. "We have gone to Disneyland, Death Valley National Park, had a party with family friends, it really varies. We pick something special to do together and always take the day off of school and work!"
About David & Margaret Foster Care and Adoption Agency
David & Margaret's Foster Care and Adoption Agency focuses on preparing individuals, couples and families to become ready to foster a child in the foster care system. While the goal of foster care is always reunification, when that is not possible the caring staff support families through the adoption process.  If you are curious about fostering and adoption, you can explore your options at orientation sessions in English or Spanish. They are currently held via zoom. Click here to sign up for an orientation,  call 1 (800) 4-FOSTER, or email Foster@DavidandMargaret.org.