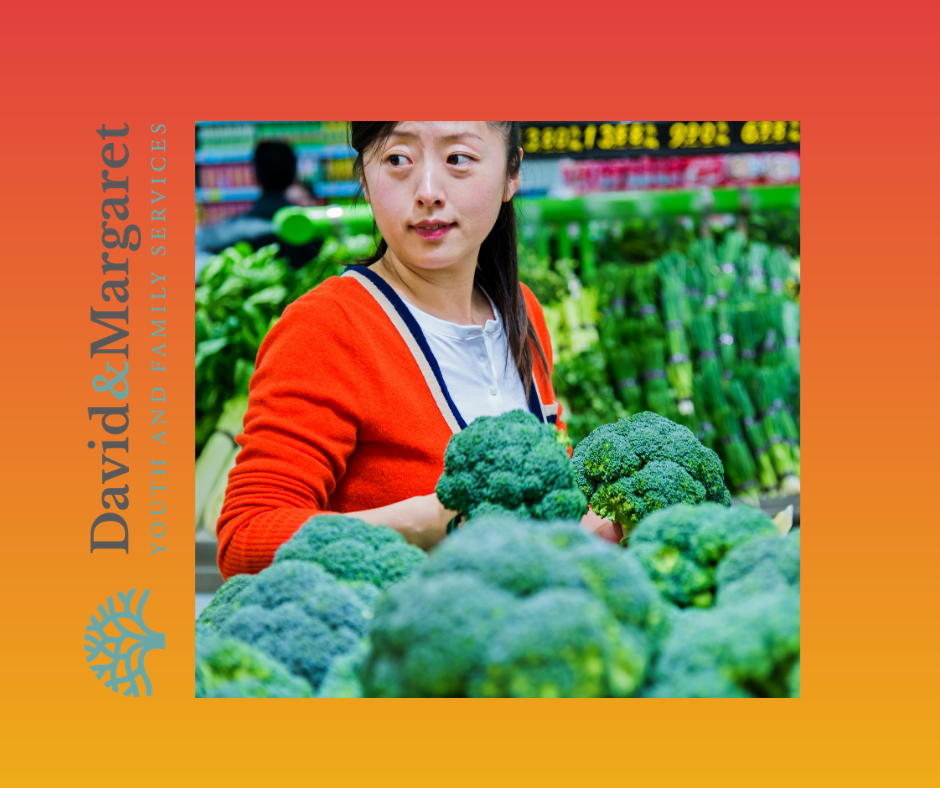 The United Way of the Inland Empire generously provided a $5,000 COVID-19 relief grant to David & Margaret Youth and Family Services.  The grant was used to support Transitional Age Youth (young adults ages 16-25) in our community who were experiencing food insecurity as a result of the pandemic.
Many Transitional  Age Youth work in the service industry and either lost their jobs or had their hours significantly reduced resulting in financial instability for many of them. Many of these young adults were already struggling to make ends meet and facing many obstacles on their path to adulthood with little or no familial support. Young adults aging out of the foster care system have no family to fall back on during a crisis, like this pandemic. They often have never been taught the skills needed to successfully navigate adulthood, let alone have access to the resources needed during a global crisis. In addition some of these young adults are also parents doing their best to provide for their young families and break the generational cycle of experiencing the foster care system.
As a way to support these vulnerable young adults David & Margaret used this grant to address their immediate needs around food insecurity by providing gift cards from local grocery stores to the young adults who needed them. Individuals received a $100 gift card, non-custodial parents received a $200 gift card and custodial parents received a $300 gift card.
D&M staff shared that the young adults who received the gift cards were able to purchase food, and expressed their gratitude. One young adult named "JC" shared "For me personally this will help me stress less about food costs. Due to the pandemic many of us, including myself, are facing reduced hours at work so this gift is extremely helpful in curbing my stress load." JC went on to say "I want to thank you with all my might in helping me and my fellow foster youth."
Thank you Inland Empire United Way for supporting young adults with a history in the foster care system when they need it the most. And thank you to the dedicated David & Margaret COMPASS Program staff who ensured these funds got to the young adults who needed them.
Learn more about David & Margaret's COMPASS Program here. Learn more about how the United Way is supporting our community here. If you are interested in helping support Transitional Age Youth you may do so here.