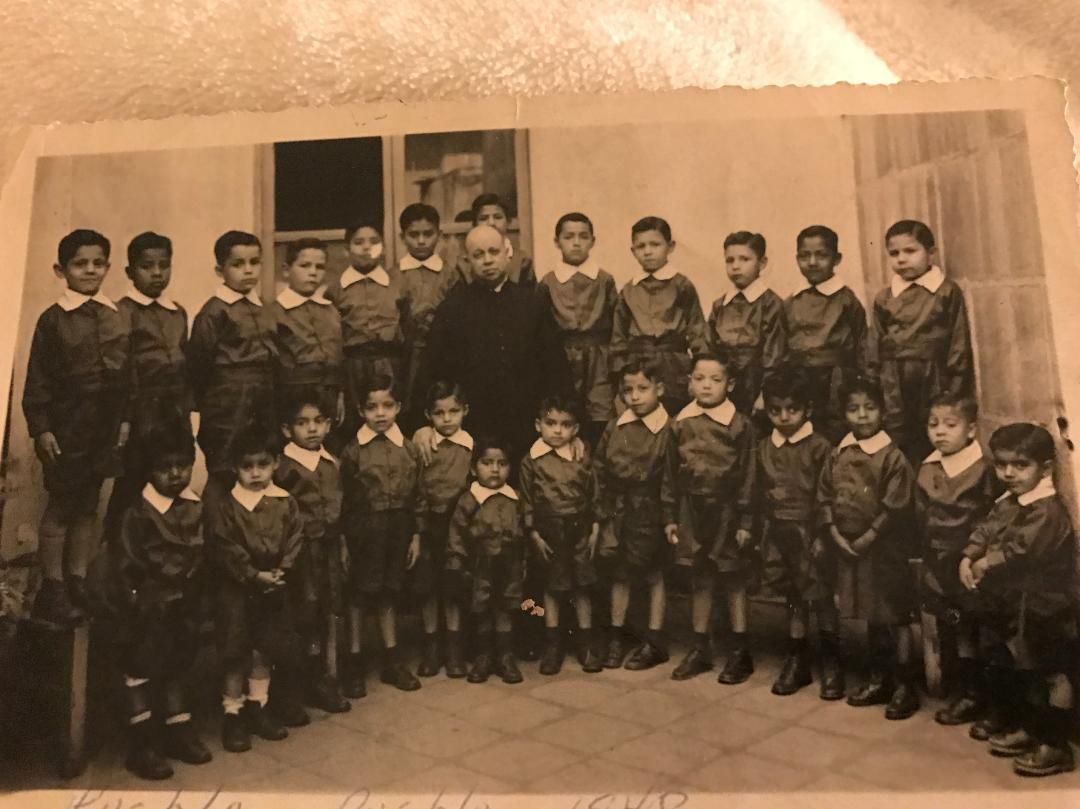 Recently, we took a little time to sit down with David & Margaret Supporter Monica Bracho. It was lovely to learn a little bit more about her and to discover what motivates her to generously support the programs at David & Margaret. When Monica supports the programs at D&M she is also strengthening our community, we are grateful for her commitment to at-risk youth and families. Thank you, Monica, we are honored to share your story with our readers. 
Tell us a little bit about yourself. 
My name is Monica Bracho, I am the Vice President of Human Resources for Inglewood Park Cemetery. I was born in Mexico City in 1970. My family and I moved to Los Angeles, California when I was 6 years old. "I remember mom telling friends and neighbors that we were moving to the United States for a different (better) life" We moved from a three-bedroom house to a one-bedroom apartment. Our family grew in the process; we went from being a family of five to a family of seven. In 1980, our parents bought our family home. They were so proud, although they worked two to three jobs to provide for us and maintain the household. They have both passed on now. My father died of cancer; my mom died from cardiac arrest with many complications. But they left their legacy, they lived the American Dream, most of their children went on to college, two of them teach, one of them earned his doctorate. Fortunately, my mother was still alive to see her son receive his doctorate. Now their grandchildren are following the same path. My daughter graduated from Cal State Fullerton this year. I am very proud of her.
When did you first learn about David & Margaret? 
I learned about David & Margaret in October 2017, from Mark Carson from Permeco (a local memorial company in the City of La Verne). He is a friend and business partner. He told me that they were supporting David & Margaret and explained the program to me.  I immediately logged on to David & Margaret's web site and registered to donate in honor of both my parents.
I felt a personal connection to donate because of my father. My father was placed in an orphanage a month after he was born. He was raised by nuns, and when he turned eleven, my grandmother took him out of the orphanage. When my dad married my mother, the mother superior of the orphanage walked my father down the aisle, my dad's side of the church was filled with nuns. He did not have any family present.
What is the program or services offered that you are most connected to?
I am particularly connected to the Foster Family and Adoption services.  My dad was hidden by the Mother Superior when adoptions took place because she always felt that his mom would come back. I always wondered what my father felt when he was hidden. "Did he feel not worthy of being adopted?" I never dared to ask him; I wish I had.
What inspired you to give?
My parents were both very kind and generous. Especially, my mom. She taught me to share my blessings. I am especially compelled to give to children and women in need.
What have you learned about David & Margaret that you did not know before giving?
I learned more about David & Margaret's programs such as "Transitional Housing" when I attended the annual gala in 2019. It must be very difficult to become eighteen and have to enter a world outside of foster care.
What would you say to other people who are considering supporting David & Margaret?
Dave & Margaret offers so many programs to help the youth, from housing to mental health support. It is a wonderful organization that helps our most vulnerable youth. I am very grateful to have been introduced to David & Margaret.
Photo: Monica's father in the orphanage in Mexico. Marco Bracho Senior, Top Row, third left to right.
If you are interested in becoming a monthly donor, like Monica, or learning more about ways you can support David & Margaret please find more information on our website.