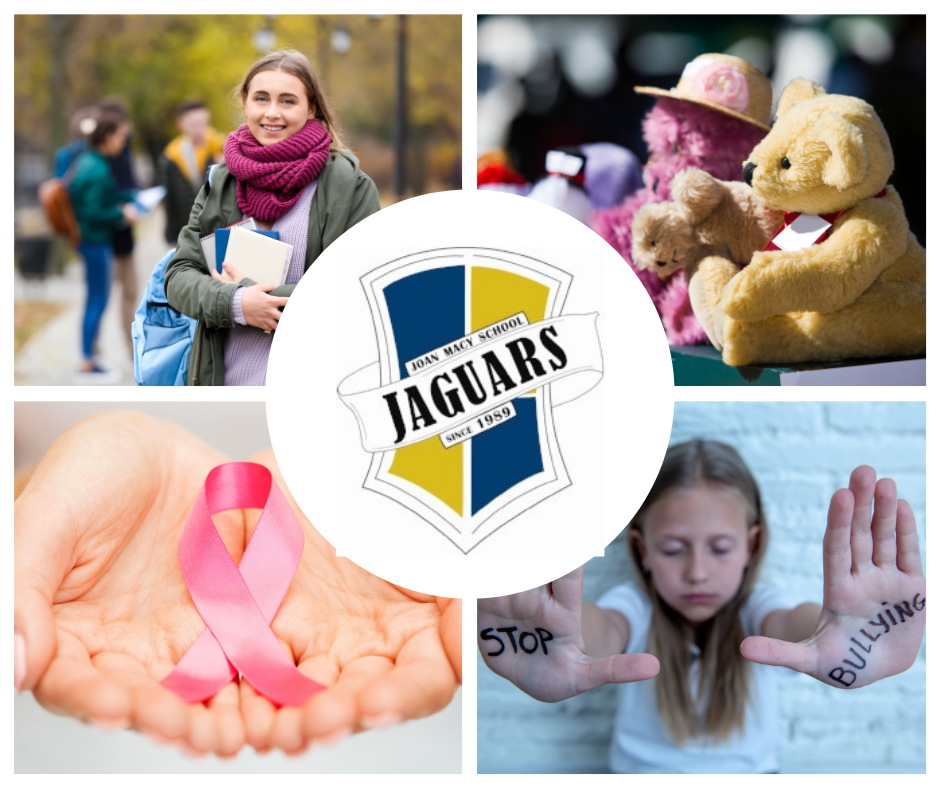 Joan Macy School (JMS) is back in session and like so many other schools adapting to meet the needs of their students through remote learning. This is a challenge for every school facing it and JMS is no exception. We are extremely grateful for our dedicated teachers and staff who have worked tirelessly to make back to "on-line/remote" school an engaging and educational experience for each student. 
JMS students have their teachers dropping off learning packets, conducting zoom meetings, and even providing outdoor socially distanced one-on-one support. The JMS teachers are doing everything they can to keep the students on track and progressing academically this year. 
While this is a huge task the teachers and staff at JMS have also made sure there are some opportunities to have fun and (remotely) come together as a community. To kick off the fun side of learning the teachers hosted a Teddy Bear Day and invited the students to bring a stuffed animal to their zoom classes for the day. Feedback from students and teachers was that it was a warm and fuzzy day!  The Joan Macy Team also held an Autumn Equinox zoom event to celebrate the change of the season. Students and staff alike were encouraged to wear fall clothing to celebrate, and caramel apple suckers were included in all learning packets as a sweet fall treat!
On Mondays, JMS holds a school wide zoom assembly to bring everyone together and allow friends to see each other and chat as well as creating an opportunity to build some school spirit. In October, they have lots more fun and educational activities planned including a Blue-Out for Bully Prevention Month session, a Breast Cancer Awareness day where students and staff will wear pink and discuss women's health, and the week of October 26-29 they will host a Red Ribbon Week to "Say no to drugs and bullying"
Joan Macy School is a specialized, non-public school for at-risk students grades 1-12, who are placed with us by their local school districts. Practical instructional skills are integrated into their school experience to promote the knowledge and skills necessary to succeed in society today. Students follow school district graduation requirements, with special guidance for those behind schedule. Joan Macy School offers individual and crisis counseling, behavior management training, social skills training, transitional and vocational training, speech and language therapy, healthy living and physical education, and one-to-one services. if you would like more information please see their website or reach out to Claudia Enriquez.