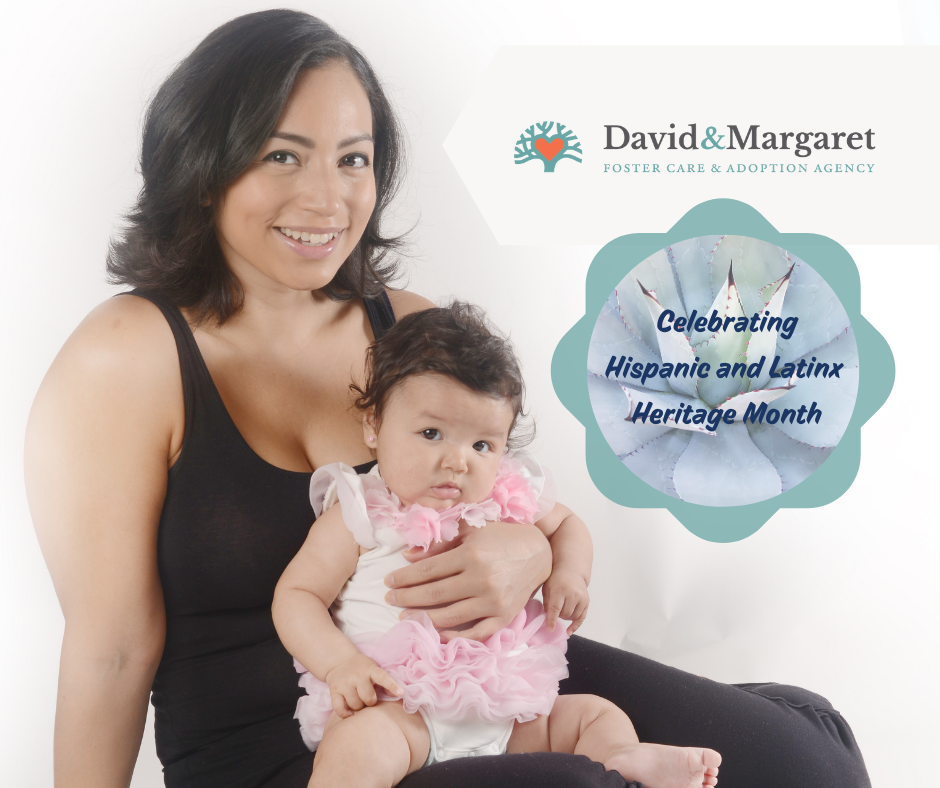 For the Foster Care and Adoption Agency at David & Margaret Youth and Family Services National Hispanic and Latinx Heritage month (9/15-10/15) is a very important month! It is a time to celebrate the rich histories, cultures and contributions of the families, youth, and staff whose ancestors came from Spain, Mexico, the Caribbean and Central and South America.
According to a recent article on patch.com  more than half of the 19,000 children in LA County's foster care system are Latino. For many Hispanic children in the foster care system, however, it can be challenging for them to identify with their culture. The county is actively recruiting  for foster homes that share their language and culture.
When children are placed in foster care, they are often not only separated from their families, but also from every other part of their lives like their church, school and community. What's more, their foster families may have different cultural values, which can further deter them from learning about and celebrating their heritage. 
David & Margaret's Foster Care and Adoption Agency has several team members who are fluent in Spanish to support the youth and families we serve within the foster care system who may prefer to communicate with a Spanish speakers.
David & Margaret Youth and Family Services (D&M) partners with The Department of Children and Family Services (DCFS) to actively recruit prospective foster parents that share the language and culture of hispanic youth in the foster care system.  D&M offers foster parent orientations online monthly in Spanish and English. Please see our website for dates or information on how to schedule a private session. Or if you would prefer to call you may do so at 1-800-4-FOSTER for English and 909-593-0089 for Spanish. For additonal infomration in either language please contact Ana Dominguez at domingueza@davidandmargaret.org