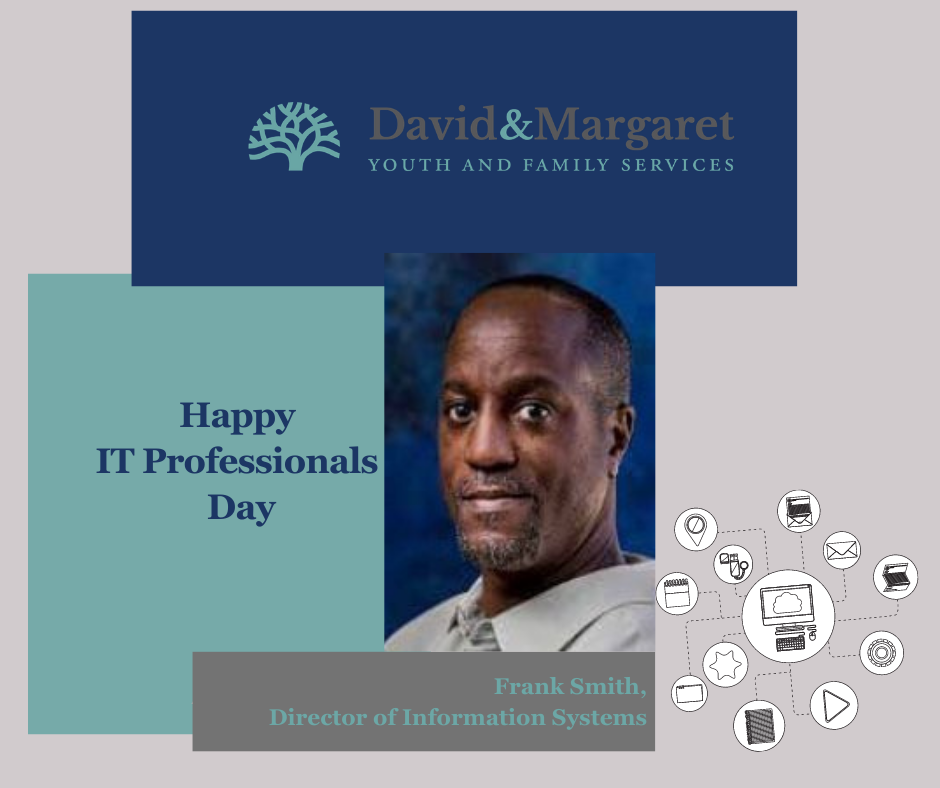 Today is IT Professionals Day and we want to take a moment to acknowledge Frank Smith Director of Information Systems and his team for all they do to keep D&M running smoothly. Thank you for keeping us going!
These past six months the IT needs have been critical at David & Margaret Youth and Family Services. Frank and the IT team have really gone above and beyond to make sure all the staff and all the participants have the tools they need to work whether it be onsite or remotely.
One large project they hve accomplishes has been to set up the COMPASS Point Drop-In Center IT infrastructure. Frank also made sure Zoom was set up and working across the agency. Another recent project was to update all the computers at the agency to Windows 10. As a result of Frank and his team's hard work the  agency's electronic records system has also been updated. Thank you, Frank!