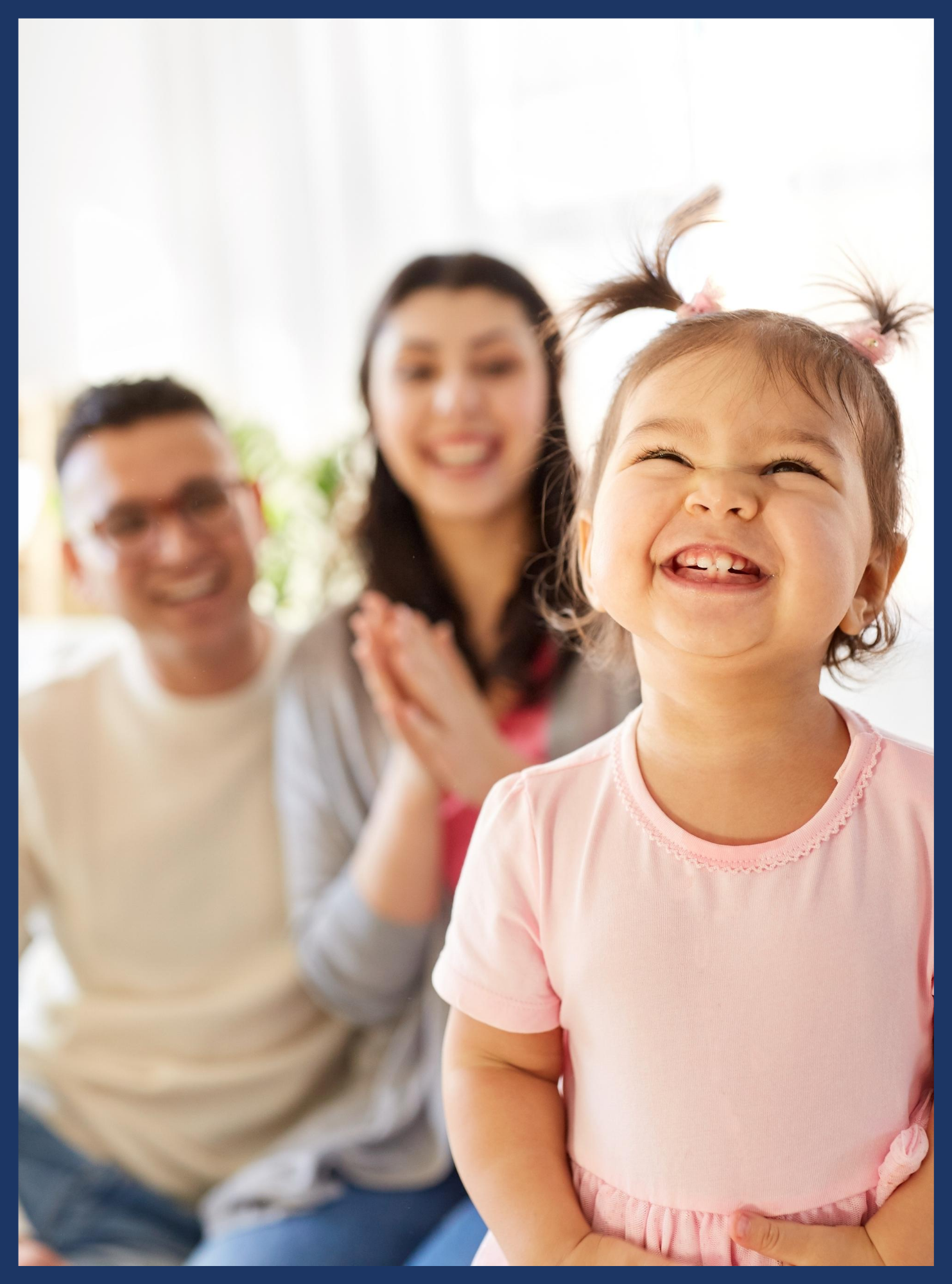 In March of 2020, Isabella, a 7-month-old baby girl, was placed into foster care after being removed from a neglectful living situation. Caseworkers immediately reached out to Isabella's relatives, hopeful to find a caretaker able to provide a safe home for Isabella. As it turned out, Isabella had an aunt, Ceci, who loved her very much and was more than willing to provide for her.
When Ceci was contacted, she was out of the country on vacation but decided to return as soon as possible to be with Isabella. While she organized plans to return home, Isabella was placed with Steven and Michelle Montalvo.
Steven and Michelle began their resource parent journey with the Foster Family and Adoption Agency at D&M in 2019, after making the decision to grow their family through foster care and adoption. They went through the five steps of Resource Family Approval* in just six months and received approval in February of 2020. Isabella was their first placement; they were eager to provide for a child in need and welcomed the experience they would gain through this unique circumstance.
Ceci was scheduled to fly home a few days later but was unable due to the new flight restrictions caused by the coronavirus pandemic. The Montalvos agreed to care for Isabella for an undetermined amount of time while Ceci figured out a way to get home. 
It wasn't until July 2020 when Ceci was finally able to return to the United States to be with Isabella. Throughout that time, Steven and Michelle ensured Isabella maintain contact with Ceci through zoom and photo messages. Although Isabella was only in their care for a few short months, the Montalvos provided Isabella with crucial support that helped lay a foundation for her entire future. They fed and clothed her, supported her as she learned how to walk, comforted her when she cried, brought her to medical and therapeutic appointments, taught her fundamental English and Spanish, and helped transition her into Ceci's home upon her return. 
Resource parents are vital to children and youth in the foster care system and while the Montalvos experienced and extraordinary unusual situation, there are thousands of children just like Isabella who need a caring family to provide normalcy while away from their families. If you are interested in becoming a resource parent, call 1-800-4-Foster, our caring team of trained professionals are eager to support you!
*Resource Family Approval (RFA) is the new approval process unifying the requirements and training for foster parents, adoptive parents, relative care, and guardianship. The FFA follows RFA guidelines, approving families for both foster care and adoption, also known as Resource Parents, or dual-certified.