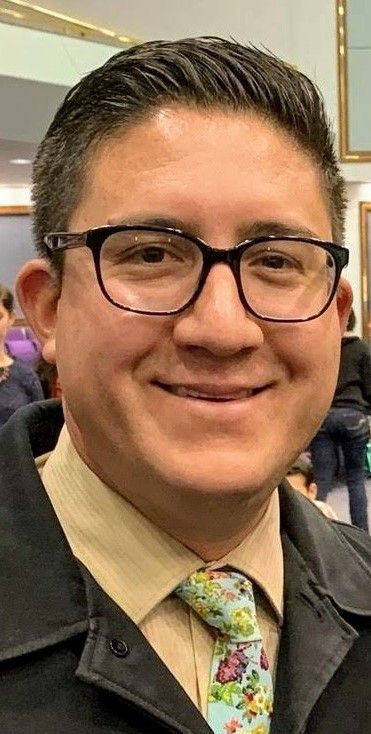 A little bit about Alex: Alex is the middle child of his family. He grew up in Glendora and graduated valedictorian at Glendora High. He began his construction trades in high school and later developed a passion for custom cabinetry. At the age of 20, he moved to New York to become a full-time volunteer at the World Headquarters of Jehovah's Witnesses. There he met his wife of 16 years (his coworker's older sister who was visiting from Arizona!. After the wedding, they lived for a bit in Connecticut and North Carolina. Eventually, they made a full circle and settled in San Dimas. Alex and his wife (who happens to work at Joan Macy School at David & Margaret) have no kids because "Alex is enough,  whatever that means!" Alex likes all things Star Wars and is a self-proclaimed nerd. He loves learning about stuff, loves playing all sports and outdoor activities. Alex has tried for the last 12 years to get on Jeopardy. But it seems there are bigger nerds than he is. His newest hobby is smoking meat. "It's absolutely amazing." Alex is in his 7th year here at D&M. 
What do you enjoy most about working at David & Margaret? It's a tie between the enjoyable staff and the great variety of work performed. I love interacting with staff, trying to bring some brightness to their day. I connect with people through humor, and I've noticed many, if not most, reciprocate the gesture. This I believe calms the nerves and helps one to be more productive and cheerful. As regards the great variety of work, it constantly challenges my "very particular set of skills". This keeps me on my toes by troubleshooting the issue and then following through with the repair.
If you could learn anything what would it be and why? I would love to be fluent in a third language and to master an instrument. Languages are much more than just a form of communication. They open a door into that language's culture and mindset. Delving into that world opens one's perspective and brings us closer to humanity. In a similar way, music from a well-played instrument touches our soul, it opens our minds and hearts to the feelings of others, and it just sounds awesome. Like goosebump awesome. Well, for me anyway. 
Who are your role models and why? Come to think about it, I don't have anyone specific. I was raised in a Christian home, among Christian relatives and friends, in an atmosphere that promoted love and kindness. When I matured enough to understand how all that was possible, I began to admire and practice these principles that are held within the Holy Scriptures. They are very practical and rewarding. I'd say the one who adheres to these principles is my role model.
When you were a child what did you want to be when you grew up and why? Once I found out that I couldn't be a Jedi Knight, I then changed careers. I grew up playing Legos and building forts. This inspired me to construct, to invent, to design. So with this inspiration, I knew I wanted to be someone who worked with my hands and who got to use awesome tools. Hard work is very gratifying. To see what one has accomplished either by oneself or with a team is a satisfying feeling. And so here I am, with calloused hands and all.
Do you have a saying or motto you live by? I have many. But the one that takes the gold medal is The Golden Rule itself: "All things that you want men to do to you, you also must do to them."