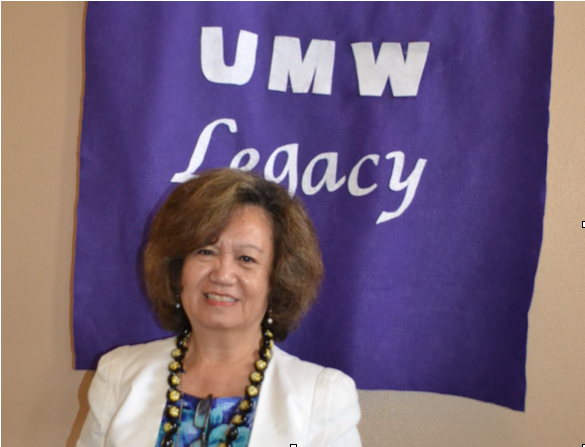 Julie was born and raised in O'ahu, Hawaii and relocated to Southern California as a young woman, to further her education at California State University in Los Angeles. She has been living in California for 50 years now and has lead a faithful and benevolent life. 
After working for 35 years, Julie retired as a Program Analyst for Southern California Gas Company. Now she prefers to fill her time focusing on the important things in life; dancing, family, a good book, church and volunteering. 
"I have been a volunteer for many organizations in different capacities; at museums and performing art centers, I was the President of the Women's Auxiliary Club at the Methodist Hospital, and also served as a board member on the Methodist Hospital Foundation.  It's all about improving, learning knew things, and being involved." Julie shares. 
Most recently Julie was appointed Board President of the East District United Methodist Women and began serving on the Board of Directors at David & Margaret Youth and Family Services. The United Methodist Women have a long history of supporting David & Margaret Youth and Family Services, and there are several seats on the David & Margaret Board that are held by members of the United Methodist Women. 
Julie brings an abundance of experience, cheery passion, a sharp mind and essential critical thinking skills to the David & Margaret Board. 
She is eager to further involve the community as well as the United Methodist Women with David & Margaret to support youth with a history of foster care. "I've been with the UMW for over 20 years and we've been involved with David & Margaret for such a long time. David & Margaret offers a lot of hope for the youth and has always been there for the children. I would like the public to be more aware of the situation (difficulties youth with a history of foster care must face) and would like them to know that we offer these children hope and opportunities and we can make a difference in the children's lives." 
Thank you Julie for your years of dedication to supporting others and welcome to the board!