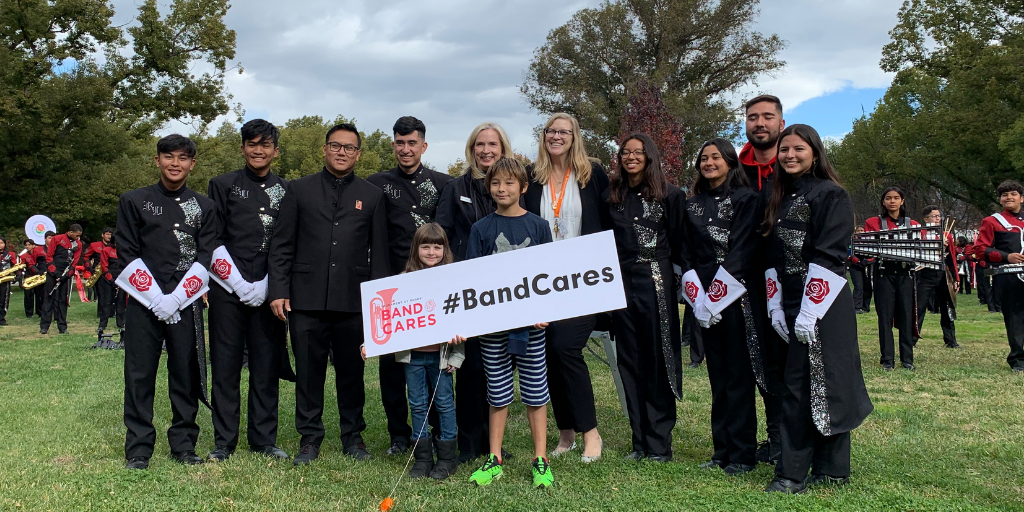 This week, youth at David & Margaret had the opportunity to experience the Rancho Verde Crimson Regiment - an award winning marching band - just days before they performed in the 2020 Tournament of Roses Parade.
Rancho Verde put on a spectacular performance. Not only was the music fantastic, but their stage presence and professionalism was as well.
After the performance, the excitement continued as the Crimson Regiment took the time to socialize with the audience, taking an already memorable experience to the next level. Youth from the Crimson Regiment and David & Margaret gathered together as one, bonding over music and enjoying each other's company.
Such pure, youthful excitement is something most people take for granted. But for youth in foster care, these experiences can be rare and life-changing. In this moment all trauma and troubles were gone and they had the freedom to just be kids.
To the Rancho Verde Crimson Regiment and BandCares, who made this possible, we say thank you. Thank you for donating your time, talents, and guitars to the youth. But most importantly thank you for providing a memorable experience and brining #thepowerofhope to youth with a history of foster care. We wish you the best in the future and hope to see you soon.
*BandCares in a non-profit associated with the Tournament of Roses Parade and is dedicated to providing live musical entertainment.