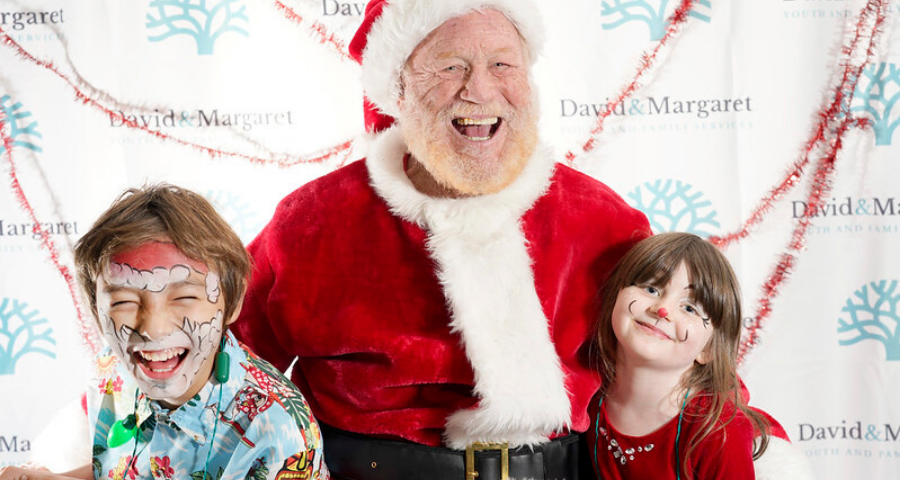 David & Margaret welcomed community members, friends and families on campus during the Holiday Open House and Holiday Boutique this past weekend!
Merry children decorated stockings, mini Christmas trees, holiday ornaments and more! They sipped hot cocoa, faces painted bright while their families shopped handcrafted and lovingly made goods in the Holiday Boutique. From lavish wreaths, succulents arrangements, ornaments, holiday cards, guitar lessons and more the boutique had much to offer!
Guests toured Tarr cottage and admired the wonderful decorations created by the youth. They also had the opportunity to take a look inside the COMPASS Point Drop-in Center, opening Winter 2020. The COMPASS Point Center will feature laundry rooms, kitchen with healthy meals and snacks, showers, safe and relaxing spaces, life-skills courses and more for youth with a history of foster care in the community.
Everyone gathered around the Christmas tree as soloists from Top Billing Entertainment gifted Christmas cheer with beautiful songs. And, the evening wouldn't be complete without greetings from Santa Claus and a tree lighting ceremony!
Hopeful everyone enjoyed their time at David & Margaret and for those who missed it - we hope to see you next year!
Photos from the evening can be found here. 
---
Never miss an event or news alert! Sign up for the Newsletter here.