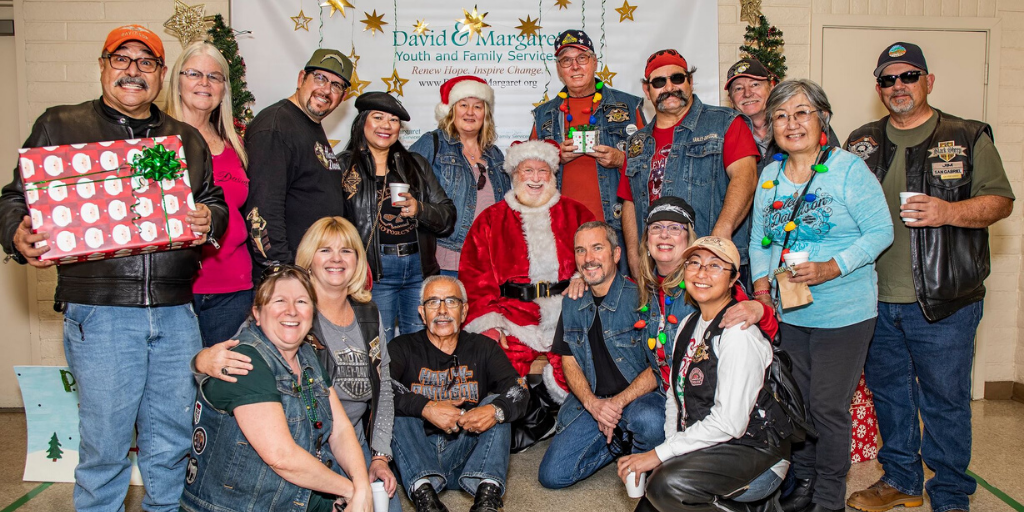 "… We need a little Christmas right this very minute/candles in the window, carols at the spinet/yes, we need a little Christmas right this very minute …"
The carol from the musical Mame just seems to sum it up sometimes, and regardless of what you celebrate this time of year, who doesn't need a little something fun to look forward to?
The community is invited to David & Margaret Youth and Family Services as it celebrates its Annual Holiday Open House and Boutique on Saturday, Dec. 7, from 3-5 p.m. The historic Whitney Building will be decked out in lights and ornaments, as will many other parts of the 18-acre campus.
The free event will feature live entertainment, refreshments, crafts for the kids, games and activities, and of course Santa. The boutique will have about a dozen local vendors selling everything from baked goods to handmade greeting cards, from guitar lessons to jewelry, and other great holiday gifts. A portion of the proceeds will benefit holiday activities for youth.
Bring a gift card or unwrapped gift valued at $20 or more to brighten the holidays for youth with a history of foster care, and you'll be entered in a holiday raffle! For more information, contact Info@DavidandMargaret.org or call (909) 596-5921, ext. 3249.