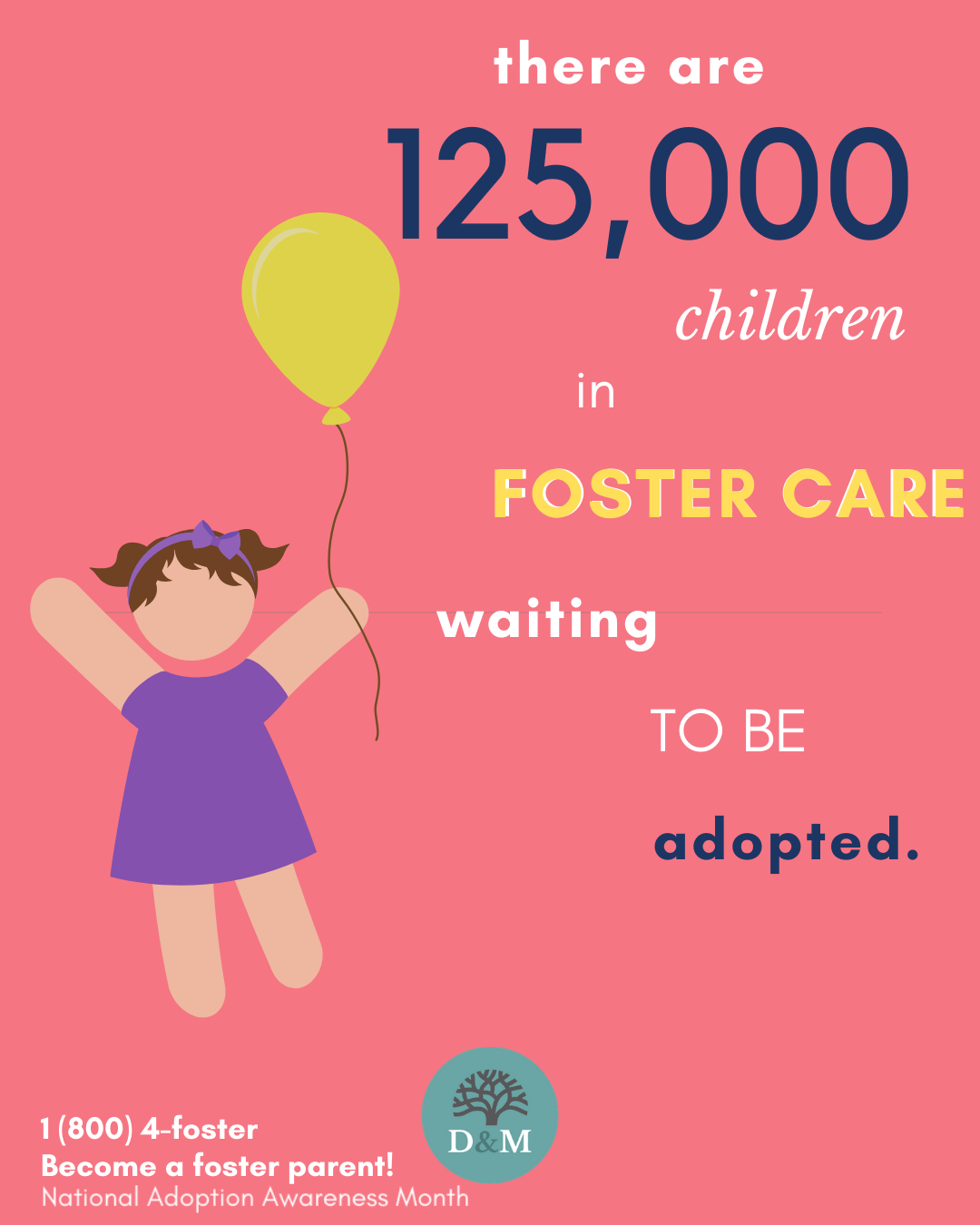 For most children in foster care (430,000 and counting), the primary goal is reunification. But in the unfortunate circumstance when reunification is no longer a viable option, a child becomes available for adoption and will need a permanent home and family.
It is important to reiterate that children in foster care come from all backgrounds and statuses in life and in most cases the child is in foster care because of what has been done to them, not because of what they have done.
Termination of Parental Rights (TPR) must occur before a child is eligible for adoption.
This happens when the biological parent(s) has failed to make strides in stabilizing their home environment and/or ability to provide care and safety for a minor. Biological families are always provided with the time, tools, support and guidance to help achieve reunification and it is difficult and emotional for everyone involved when parental rights are terminated.
Once a child's goal is switched from reunification to adoption, it is time to look for a permanent family for the child. Most children in foster care wait 2 to 5 years before joining their forever family and some never get the opportunity. Children who can't reunify with their families and are never adopted grow into young adults who eventually "age out" of the foster care system - leaving their childhood behind, as well as any familial support they were receiving. Youth who age out of the foster care system face grim statistics, which is why it is so important to find permanency for these children.
The need for adoptive and foster families is growing every day. If you are interested in becoming a Resource Family (aka foster parent), we urge you to follow your instincts and start the process today!
To receive more information:
---