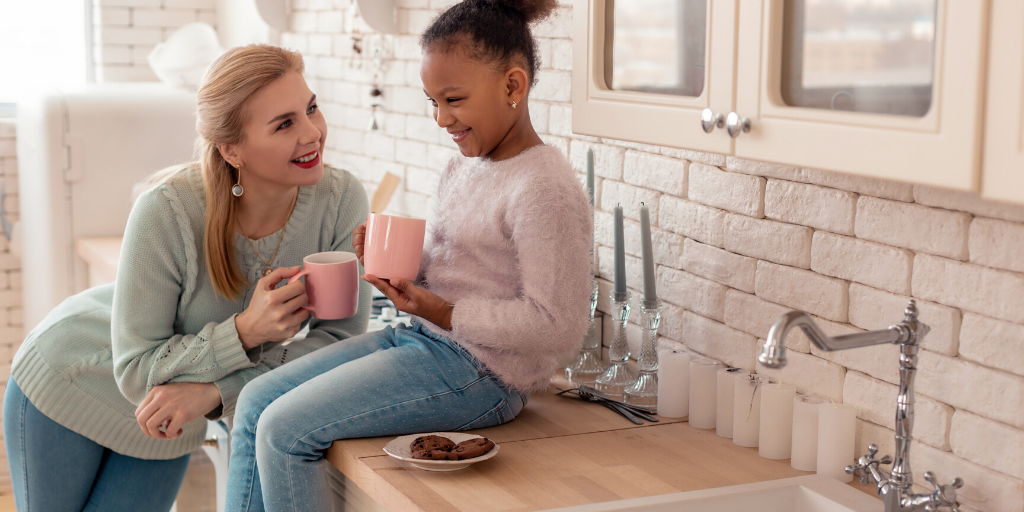 November is National Adoption Awareness Month (NAAM)! A time to celebrate adoption and highlight the need for permanent families for children and youth in foster care. NAAM's history begins as Adoption Week in Massachusetts in the 1970s. Every year the celebration continued to grow - leading to the month long expansion in the early 1990s. This November, celebrate adoption! For fun tips and ideas see below.
1. Retell your child's adoption story
The best way to celebrate adoption month is to retell your child's adoption story. Get out the photo albums and other memorabilia and tell the tale of how your family was brought together!
2. Support those interested in the process
Know a friend or family member interested in growing their family through adoption? Host a night full of honesty and encouragement! Starting something new can be scary, it helps to have a friend who knows what you're going through!
3. Send a Thank You
Send a thank you letter to the people who had a part in your child's adoption story!
4. Movie Night
Get out the popcorn and blankets and have a meaningful movie night! There are so many adoption positive family movies you can watch to celebration NAAM. Your choices range from Annie (2014), Teenage Mutant Ninja Turtles (2014), The Blind Side, Despicable Me 2, Shazam (2019) and more!
5. Start a Family Blog
Catalogue your extraordinary daily life with a blog or vlog! Share with friends or keep between family, either way it's a beautiful way to come together!
Interested in becoming a foster parent? Contact the Foster Family and Adoption Agency at foster@davidandmargaret.org or 1800-4-foster or click here for more information.