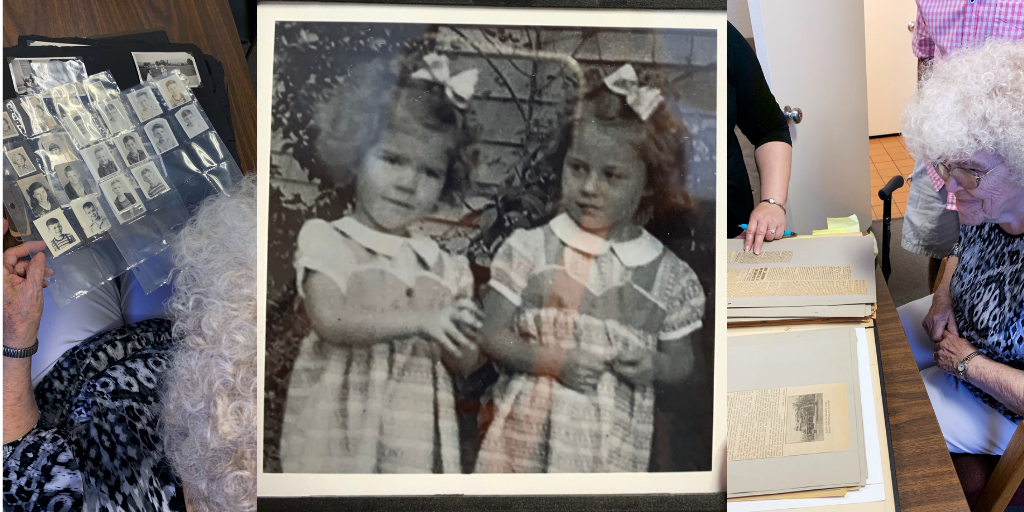 Recently David & Margaret Youth and Family Services had a very special visitor. Donna was a former resident of David & Margaret. She came to David & Margaret with her sister in the early 1940's, when she was only 6 years old.
During The Great Depression and WWII it was not uncommon for children to be placed with D&M by their families, this was the case with Donna and her sister. Money, food, and other resources were scarce and David & Margaret provided a safe haven for these families in their desperate time of need. Donna and her sister called D&M home for six formative years until one day, as they were getting ready for school, they were told to gather their belongings. Their family had come to take her home. Donna recalls "crying and crying" because she knew she would no longer be with the friends and care providers they had come to love.
Donna has since relocated to Washington state and had not been back to David & Margaret since 1947. But, this year her daughter and nephew made sure she had the opportunity to come back.
Donna looked through the archives of photo albums, and newspaper clippings. Memories and faces flooded back to her. She found her intake signature, a photo of her and her sister, former caretakers, and long lost friends she had not seen since she was a young girl.
It was truly wonderful to have Donna come back home.  After all, she is why D&M is here, and she is an important part of David & Margaret's history. We hope she cherishes the memories and photographs she brought home with her as much as we will cherish her visit. 
If you have a history with David & Margaret and would like to visit please don't hesitate to reach out to Florida Barron at BarronF@davidandmargaret.org or 909-596-5921 x3249