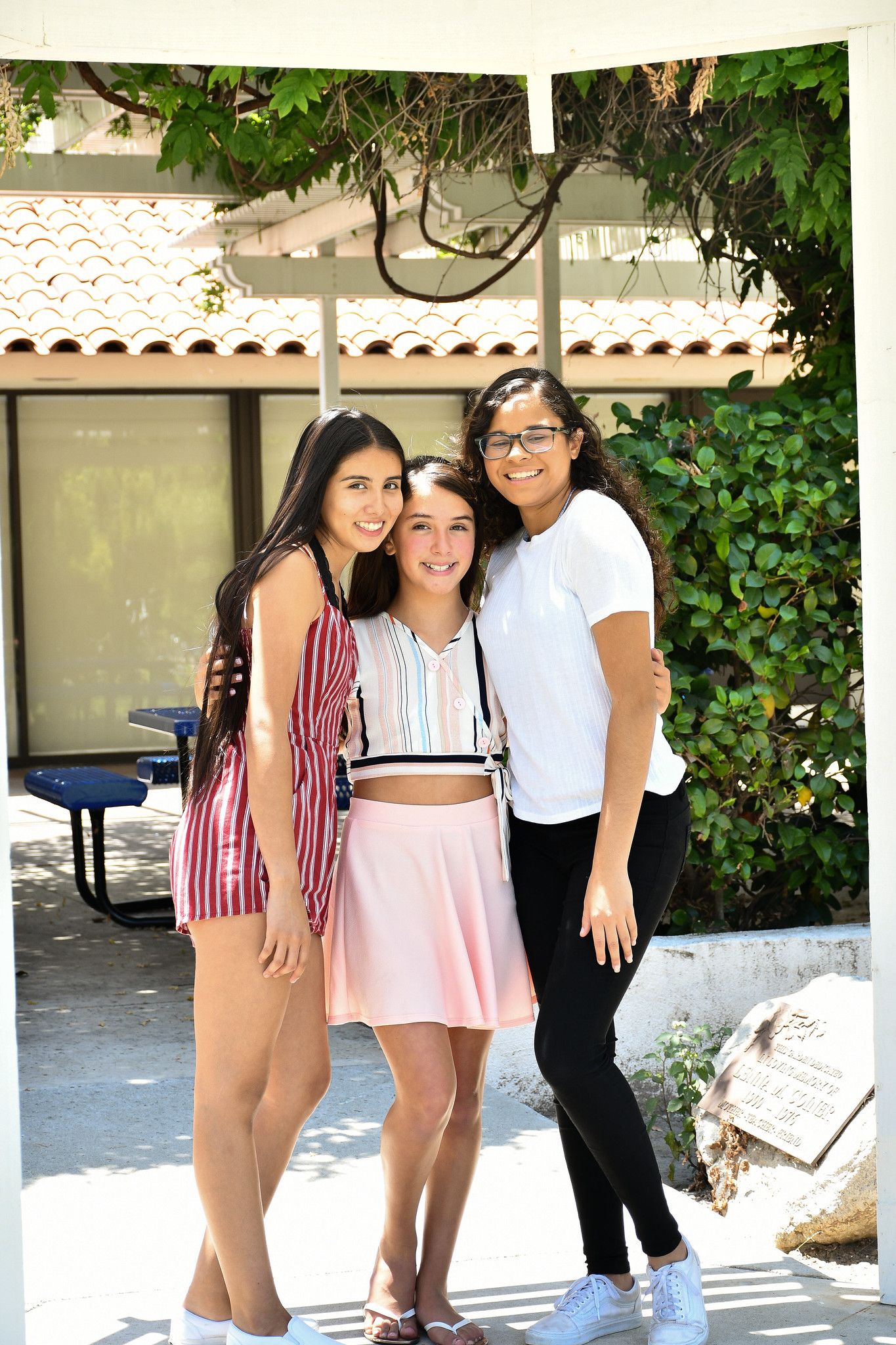 Have you noticed your child falling behind in school or lacking the social connections you wish they could make?
Public school is not suitable for all students, there are many factors involved that can hinder your child's ability to succeed, ultimately harming their relationship with education. Private school is not an option for most families nor is it always the right fit, leaving parents wondering where to turn.
This is where Joan Macy School comes in; offering the community and surrounding districts an alternative school experience, geared toward the needs of each individual student. 
Joan Macy School (JMS) is a specialized, Non-Public School located on the campus of David & Margaret Youth and Family Services (D&M) in La Verne. Joan Macy School serves females and those who identify as female, whose needs and challenges may be quite complex.. Students are referred by their school districts which includes Glendora, Covina, Pomona, Walnut, Ontario, Claremont, Montclair, El Monte and more.
Joan Macy is recognized by the California Department of Education, to provide services for 1st -12th  grade students in Special Education. Student's education is in accordance with each student's Individualized Education Plan (IEP).  Class sizes range from 8-12 students per classroom with a Teacher and Assistant . Students participate in state curriculum framework and standards.  Additional classes offered: home economic, P.E., woodshop, art/drama, as well as a work experience program, hygiene awareness, and life skills management. These special classes foster crucial human development by exercising social skills, promoting togetherness and developing peer relationships. In addition, all students receive 30-60 minutes of DIS Counseling weekly and curb to curb transportation is provided.. 
On top of the curriculum, class sizes, friendly peers and personalized academics, what makes JMS so extraordinary is the faculty and staff. These adults truly care for their students and will do what is needed to help them set and achieve their goals. Claudia has worked at Joan Macy for 14 years and is blown away by the "warm hearts all the staff has" and "how loving and professional they are to each of their students. They have a relationship with each and every student and will make the time for them." Because of the small class sizes and intimate campus the staff is able to interact with every student on a regular basis.
Joan Macy School is committed to equal opportunity for all individuals in education and in employment. School programs and activities shall be free from discrimination based on sex, race, color, religion, national origin, ethnic group, sexual orientation, age, marital or parental status, physical or mental handicap, or any other unlawful consideration. The school shall promote programs, which ensure that discriminatory practices are eliminated in all school activities.
You can learn more about Joan Macy School on their website. If you are interested in visiting Joan Macy School please contact  your student's District or Claudia Enriquez for more information. (909) 596-3173.