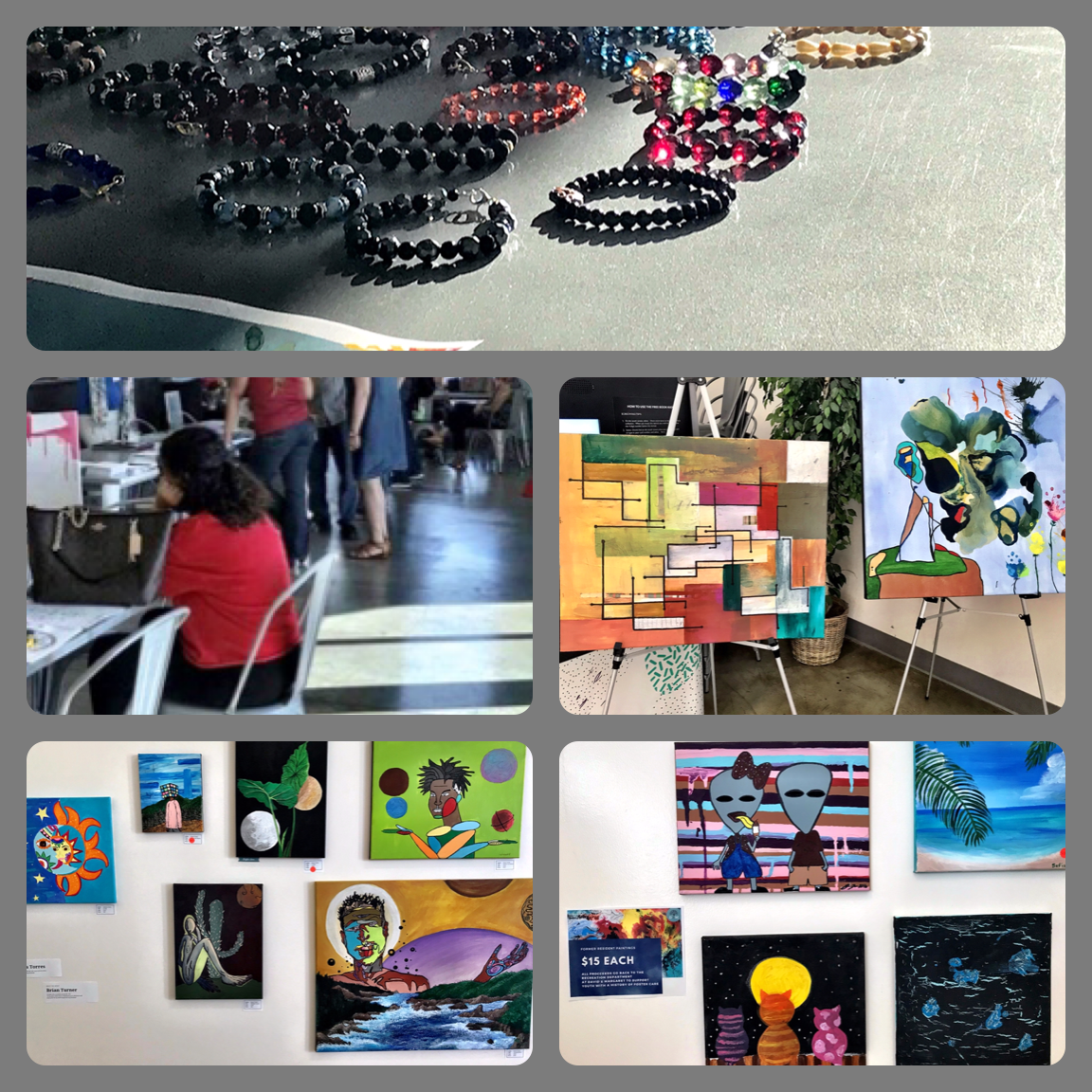 The opening reception for the art show featuring the works of young artists with a history of foster care was an intimate and successful event. Held Aug. 22 at Dave & Maggie's Café, it was attended by staff and community members who snapped up a few of the paintings, as well as jewelry created by youth in David & Margaret's New Beginnings program.
Several of the paintings were by 19-year-old Bryan Turner, who created a new work during the event. In his spare time, the Mt. San Antonio College student loves to skateboard, go to the beach, and "most of all let my mind escape into my paintings." Another artist featured, Karinna Torres, 19, is also a Mt. SAC student who plans to enroll in the nursing program.
The art display will be a permanent feature of the café, with new pieces being added as existing ones are purchased. All proceeds go directly to the artists. For more information, contact Community Engagement.