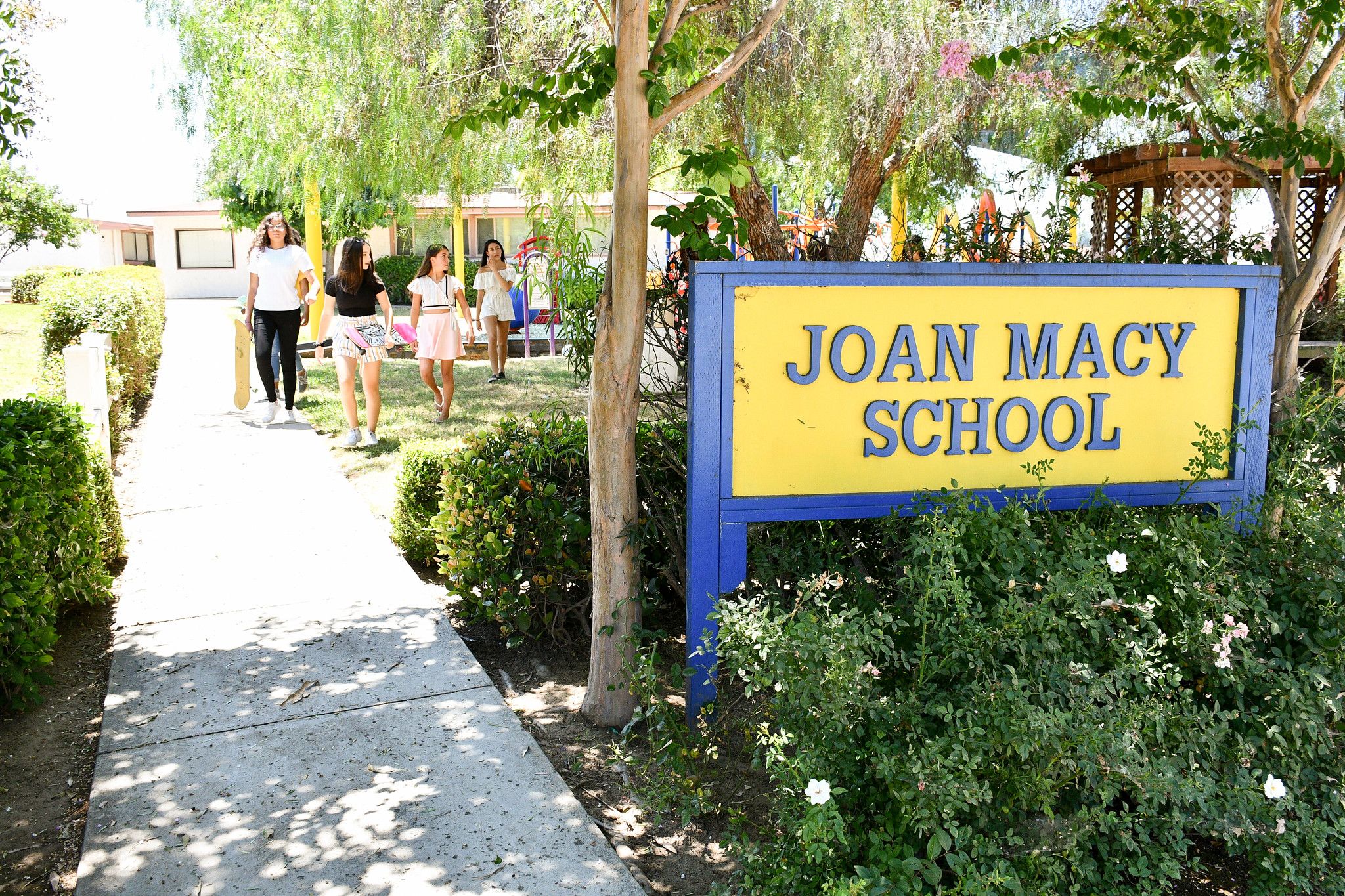 School's back in session! And while kids were enjoying summer, teachers and staff at Joan Macy School were preparing for the new school year.
"All staff take training, such as CPR, first aid, and ProACT," says Education Director Monica Kirk. (ProACT is a course taken by all David & Margaret front-line workers that is designed to increase individual competence and confidence in preventing and managing overly-intense, unpredictable and dangerous crises.) New books are ordered, too. "Math, English, history – it depends on which grades the students we receive are in," she adds.
The JMS staff makes the start of the school year fun. "We had a continental breakfast for students and staff on the first day, and a barbecue lunch the next day," Kirk says. "The kids are excited to be back and talk with their teachers about their summer activities."
Some students arrive without basic supplies, such as backpacks, paper and pencils. No problem – the agency's recent Back to School Campaign helped provide in-kind donations, as well as funds to purchase items. United Way also makes donations of basic supplies and some other non-school items, such as radios, which are carefully set aside for holiday gifts.
Who didn't enjoy field trips when they were kids? Arrangements for those started ahead of time, too. "Students went to Bonelli Swim park during summer, and we're going back," Kirk says. "Some have never been to the beach, so this is fun for them." Other trips in the pipeline are the nearby L.A. County Fair, and class-specific trips such as the Rancho Santa Ana Botanic Gardens in Claremont, and a whale watching trip in March.
Assemblies are fun, educational, and occasionally therapeutic. Topics include a magic show, Black History, and even dog therapy.
Parents who feel that their child is not thriving in their district school can ask the district for a tour of Joan Macy School. The smaller class sizes – one teacher and assistant for up to 14 students – is attractive for kids who may be struggling in school. "We had three tours last week – a new district in El Monte placed three kids with us," Kirk says. "Usually the district will ask us if we have room, then they send the student's IEP (Individualized Education Program) for us to look over."
Want more information on Joan Macy School? Click here to go to its page on our website.