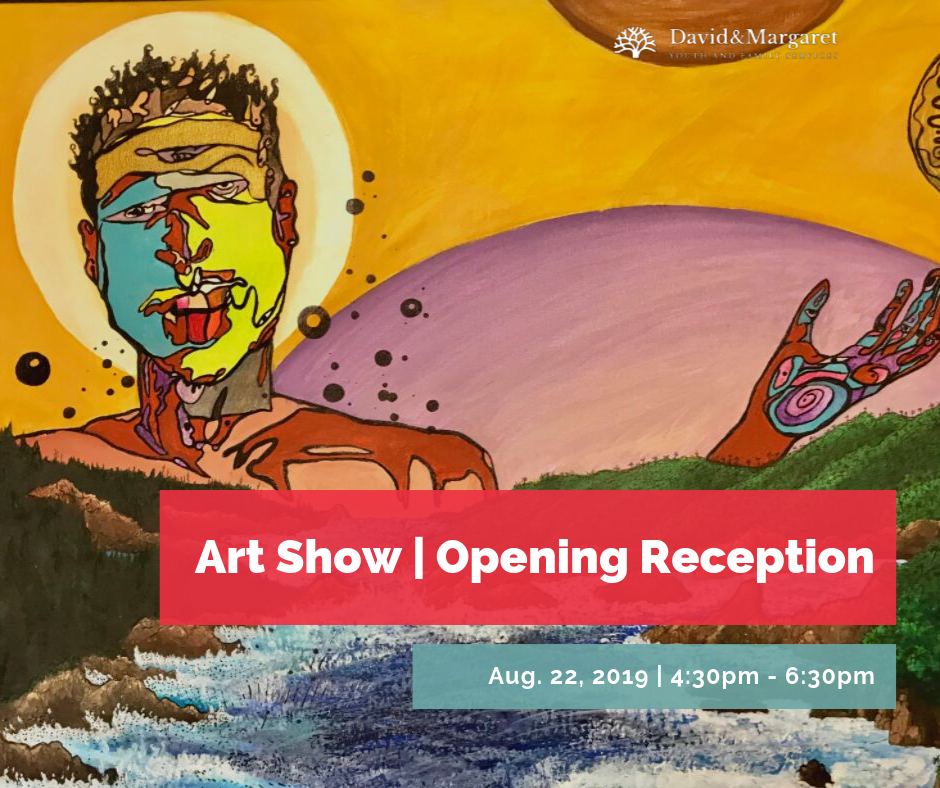 According to poet and playwright Oscar Wilde, art is the most intense mode of individualism that the world has known. Thomas Merton, a monk, writer poet and activist, said that art enables us to find ourselves and lose ourselves at the same time. And film director and screenwriter Federico Fellini once said, "All art is autobiographical; the pearl is the oyster's autobiography."
But what is art to a youth who is transitioning out of a life in foster care and into independence? Do any of these definitions resonate with them, or do they have their own? How do they express themselves?
Starting this month, the walls of Dave & Maggie's Café, the social enterprise at David & Margaret Youth and Family Services, will feature art by young adults who are part of the Transitional Housing Programs. The display will kick off with an exhibit and sale on Thursday, Aug. 22, 4:30-6:30 p.m., that is open to the public. Light refreshments will be served, and guests can meet and chat with the artists. Artwork will be for sale, with all of the proceeds going to the artists. There also will be a raffle for one of the works.
Dave & Maggie's Café is located at 1351 Palomares Ave., La Verne, CA. Hours: Monday – Saturday, 7:00 a.m. – 3:30 p.m. for information on the exhibit, contact Development Associate Noemy Maciel at (909) 596-5921, ext. 3217, or MacielN@DavidandMargaret.org.