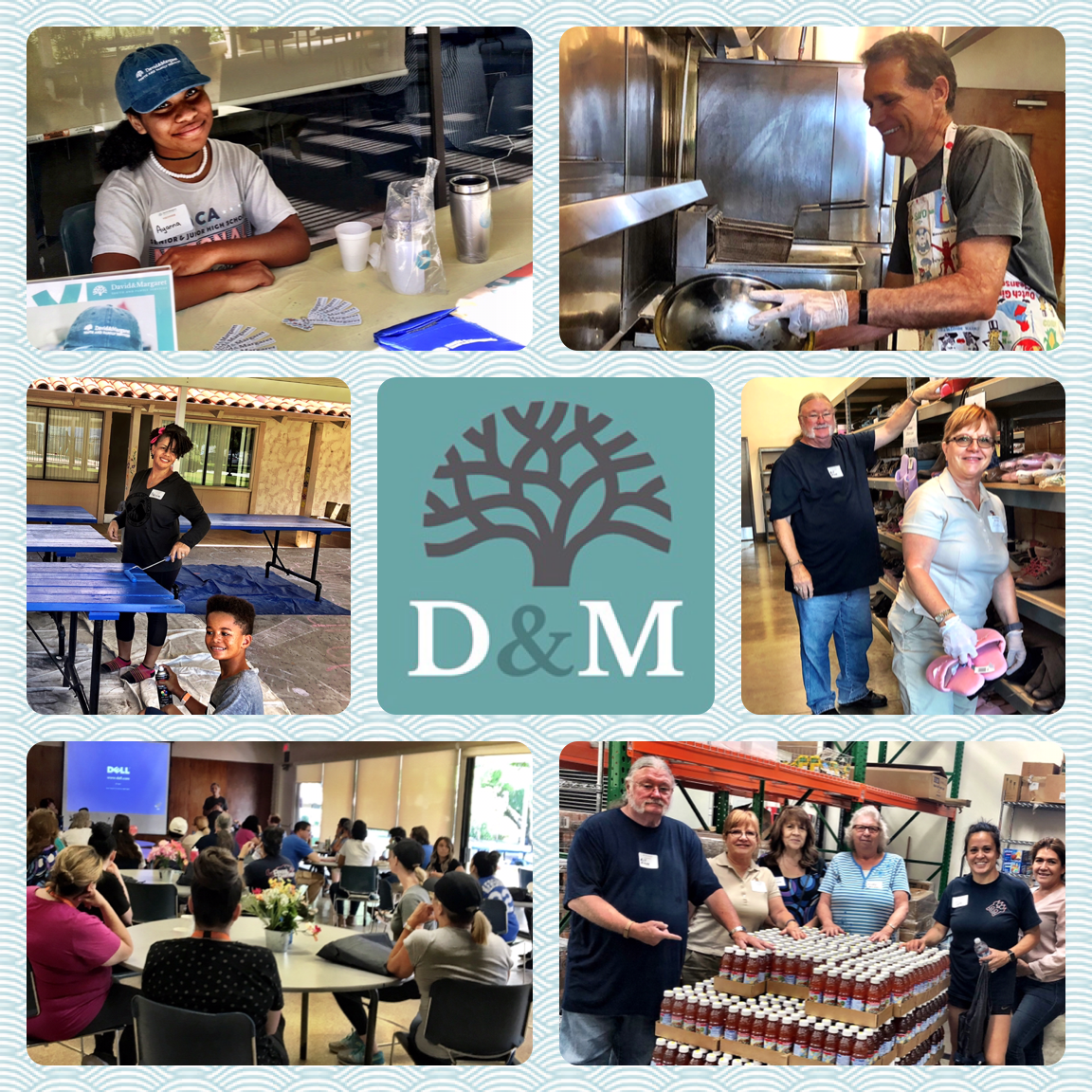 The U.S. Postal Service proudly proclaims that "neither snow nor rain nor heat nor gloom of night stays these couriers from the swift completion of their appointed rounds," and the same could be said of David & Margaret volunteers, as well. Especially during Summer Service Day, when "heat" tends to be the operative word!
Individuals representing such D&M regulars as Jack & Jill, ADP, and Church of the Brethren joined others for a day that included mostly indoor activities, such as helping out in Dave & Maggie's Center behind the scenes; doing some filing work in Human Resources; and moving old furniture from its temporary home to another location. The hearty outdoors crew washed vans for Joan Macy School and gave some picnic tables and benches much-needed TLC.
The day featured the traditional free breakfast and lunch, and an ice cream social when the projects were completed. A huge thank you to all of our volunteers who chose to spend their day making a difference for youth with a history in foster care at at-risk families while building community connections and making new friends along the way. 
One of the better-known benefits of volunteering is the impact on the community. Volunteering allows people to connect to their community and make it a better place. Helping out with even the smallest tasks can make a real difference to the lives of people that David & Margaret serves. There are opportunities for individuals, and small and large groups; for people who want to do something on the regular or just a one-off project. For more information, visit the D&M website or contact Volunteer/Mentor Coordinator Linda Vahrson  (909) 596-5921, ext. 3311.