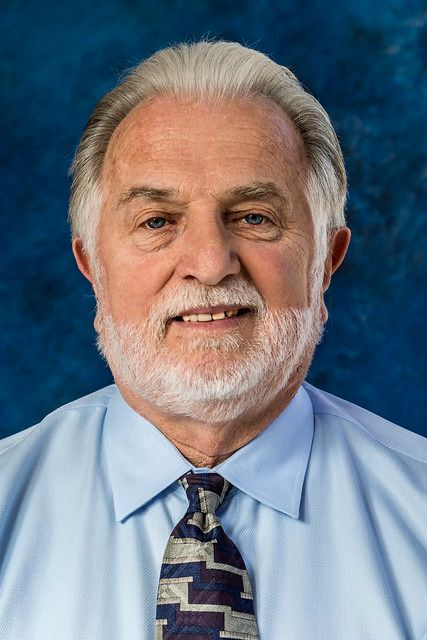 Brian Bowcock's life is a testament to his passionate devotion to helping people, especially young ones. Whether it's coaching little league, mentoring a foster child, serving on a community college foundation board, or simply making access to city services easier for people, he's done it. Though born in Canada, he became an American citizen at 18 years old. He is a longtime resident of La Verne, and his personal history is interwoven with the city's.
It's interwoven with David & Margaret's, as well. "I met former Executive Director Bud Whitney when I was Director of Public Works for the City of La Verne in 1978," Brian recalls over a breakfast burrito one morning at Dave & Maggie's Café. "I knew Bud through La Verne Rotary. Bud would ask for help on various projects at David & Margaret for the same reason that I now work with The Learning Center at the Fairplex and the Citrus College Foundation – to help young people who don't have financial means or transportation, achieve their goals through higher education."
At this year's Joan Macy School graduation at David & Margaret, he continued his tradition of giving the new graduates his business card and telling each one that if she was interested in continuing her education at nearby Citrus College, he could help "find the right counselor, help get her through the maze," he says. Kind of like how he would occasionally help La Verne business owners navigate the complex city planning requirements – with a smile, a wink, and an inside connection – or take senior citizens' water bill payment to city hall for them while having coffee at Roberta's Café down town many years ago.
He and his wife, Sonya (who he also met when they both worked for the city), are long-time advocates for disadvantaged youth. Fifteen years ago, they mentored a David & Margaret resident who is now working full-time. "I look out for the residents any way I can," he says. "That's why I make the donations that I make," for instance helping to underwrite the annual gala in years past, or most recently, a generous gift toward the new COMPASS Point drop-in center under construction in the historic Whitney Building.
He admits to getting into his fair share of mischief as a kid, which he says gives him empathy for troubled youth. At the party given for him when he left the City of Ontario, where over 12 years he worked his way up from a laborer to a supervisor, the Police Chief reminisced that young Brian "had washed more police cars in Ontario than anyone else," because his "sentence" for getting in trouble was to wash the police cars. That's also why Brian initially wanted to "be a police officer" when he grew up, but stayed in the water industry "because people need it, so you do what you can."
It's the same way with David & Margaret," he adds, "Staff performs a service that could help the young women and young men in their care." Because we can't do what the staff can, we help financially."
"I have been retired now 19 years. My whole purpose is to give back to my community that provided for my family. I want the young men and young women to have the opportunities that I did not. Maybe you would like to join me."
His and Sonya's family includes two daughters and a son, nine grandchildren, and five great-grandkids. Many of them followed him into the water industry, and a granddaughter is a senior planner at the City of La Verne. In one way or another, they share his passion for service. "It's all about the passion," he says with a smile.