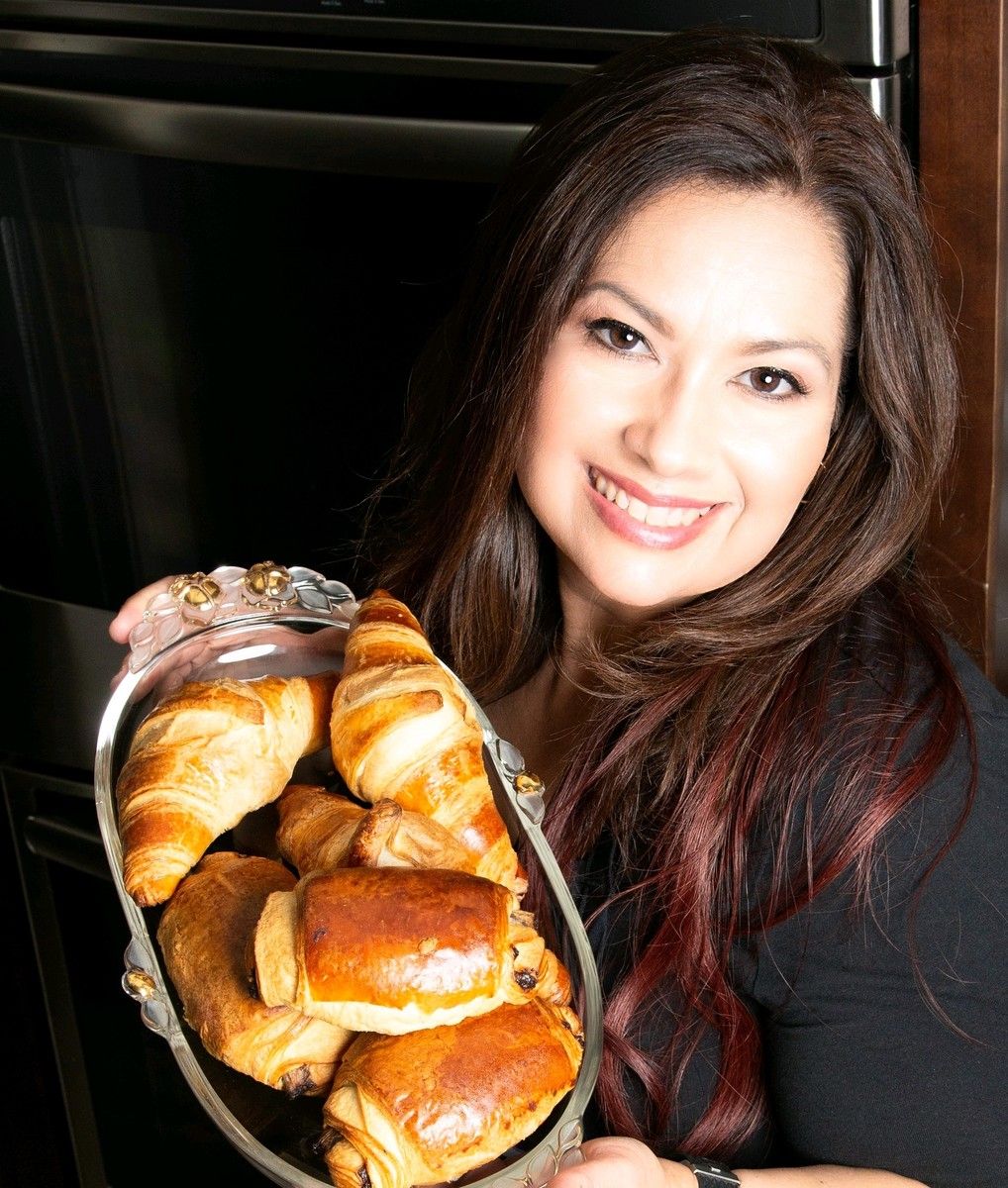 Dave & Maggie's Café at David & Margaret Youth and Family Services recently introduced new items to its menu, and welcomes Heritage Baking in La Verne as its new source for muffins, scones, cookies, and other delectable baked goodies.
"I have a passion and talent for baking and it comes from my heritage, thus the 'Heritage' in my 'Heritage Baking' company name," says owner Annemarie "Annie" Fisher. "My parents left France in 1952. My mother was a stay-at-home mom, and baking was what she did.  She had a natural talent and knack for creating the best tasting eclairs, flan, and madeleines. 
"My aunt owned a patisserie [pastry and cake shop] and grocery store in Paris," she adds, "and I grew up traveling every year to France and Spain with unbelievable smells of heaven in my family's kitchen. I'm continuing the family tradition and I love it! 
"I never went to culinary school," Annie says. "I learned from watching and participating in our family meals. Measuring your ingredients by the eye and not following recipes. Old-school cooking doesn't write down recipes. I had to create recipes by watching old video footage of my mom and aunts – I videotaped my mom on a lot of them.
"I've always wanted to have my own bakery. It's been a dream of mine. It hasn't been easy to get where I'm at but I'm determined. My faith and my work ethic will take me where I need to be."
Customers appreciate the hand-crafted difference, she says. "I'm excited to bring my family's heritage to my customers. Consumers are so used to mass production products that they don't know the difference. Once you try an actual homemade dessert or bread made with the finest ingredients, there is no comparison. Most of my recipes are over 150 years old."
"I'm very excited to be working with David & Margaret," Annie says. "I was a volunteer for a non-profit youth sports program for 15 years, so I have a special place in my heart for non-profits and kids. It brings me great joy to share my family's recipes to the community. it's very difficult to find home baked top ingredients and it's an honor to bring my family heritage to Dave & Maggie's Café."