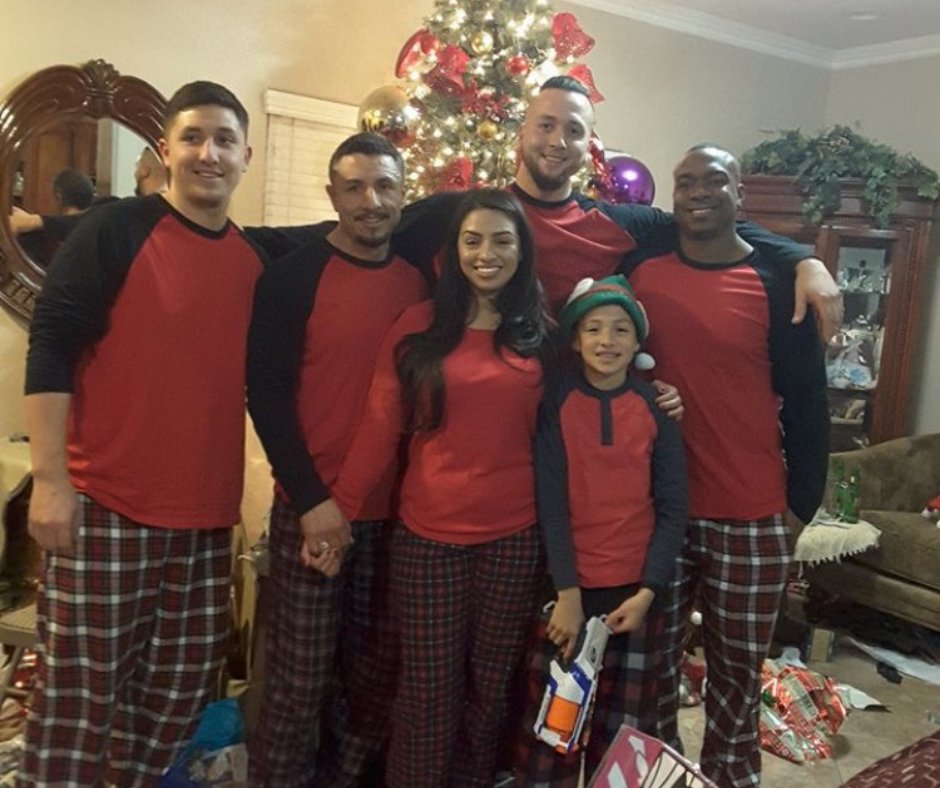 This is a post in honor of Father's Day and a special dad who makes a difference. Whether you are a bio parent, step parent, foster parent, god parent, special relative/mentor there are so many ways to make a difference in the lives of a child and on this father's day we celebrate all the men making a difference.
Carlos had been married nearly 19 years. He was the provider for his family of four and his wife was the caretaker. Together they were raising two boys, Christian and Brandon. But when their sons were in their early teen years, the family was hit with devastation. Carlos and his two boys were abandoned by their mother. Carlos was left to parent his sons alone. "Most people see me now, they see a positive, happy guy. They have no clue what I've been through. All of a sudden I was a single parent, a single man trying to survive," admits Carlos.
Along with the ordinary hitches that come with raising teens, they also struggled with their feelings of abandonment and the pain that comes with losing a mother. It was difficult, to say the least, but Carlos stepped up the plate. He wanted the best for his sons and he knew the only way to get them through their loss was to be their rock and to show them it's not what happens to you, but how you react that defines you. He became the sole provider and caretaker for his two boys, always wearing a brave face.
As time went on his family grew and healed; he found true love, a lovely woman named Noemy. This love brought another unexpected parental role into his life: Carlos would become the proud step-dad to Noemy's son, Nathan. "It's kind of cute, some months ago he actually asked me, which I'm so happy about, if he could start calling me dad," Carlos gushes. "So now he calls me dad. I tell him your dad is your dad and I'm your dad, and that's fine."
Co-parenting with a spouse's ex is unfamiliar territory for most and comes with its challenges, but Noemy, Carlos and Luis, Nathan's bio father, work together to help Nathan grow into the best and happiest version of himself. Carlos is enthusiastic about his new family dynamic - going from a single father to a parental trio. "With Nathan, I love it. It's not just me and him, and it's not just me, Noemy, and him. He has his own dad. It's challenging and it takes me out of my comfort zone, but I believe this is crucial for him to create the structure of who he's going to be when he grows up."
We asked Carlos to share some advice for parents and future parents. He advises to "approach life with a positive attitude. Embrace gratitude. Appreciation and gratitude. Teach your kids instead of 'I have to,' put it in the perspective of 'I get to'."
Carlos is an inspirational father and we share this article today as a way to honor him for always stepping up to be the best dad for his sons!