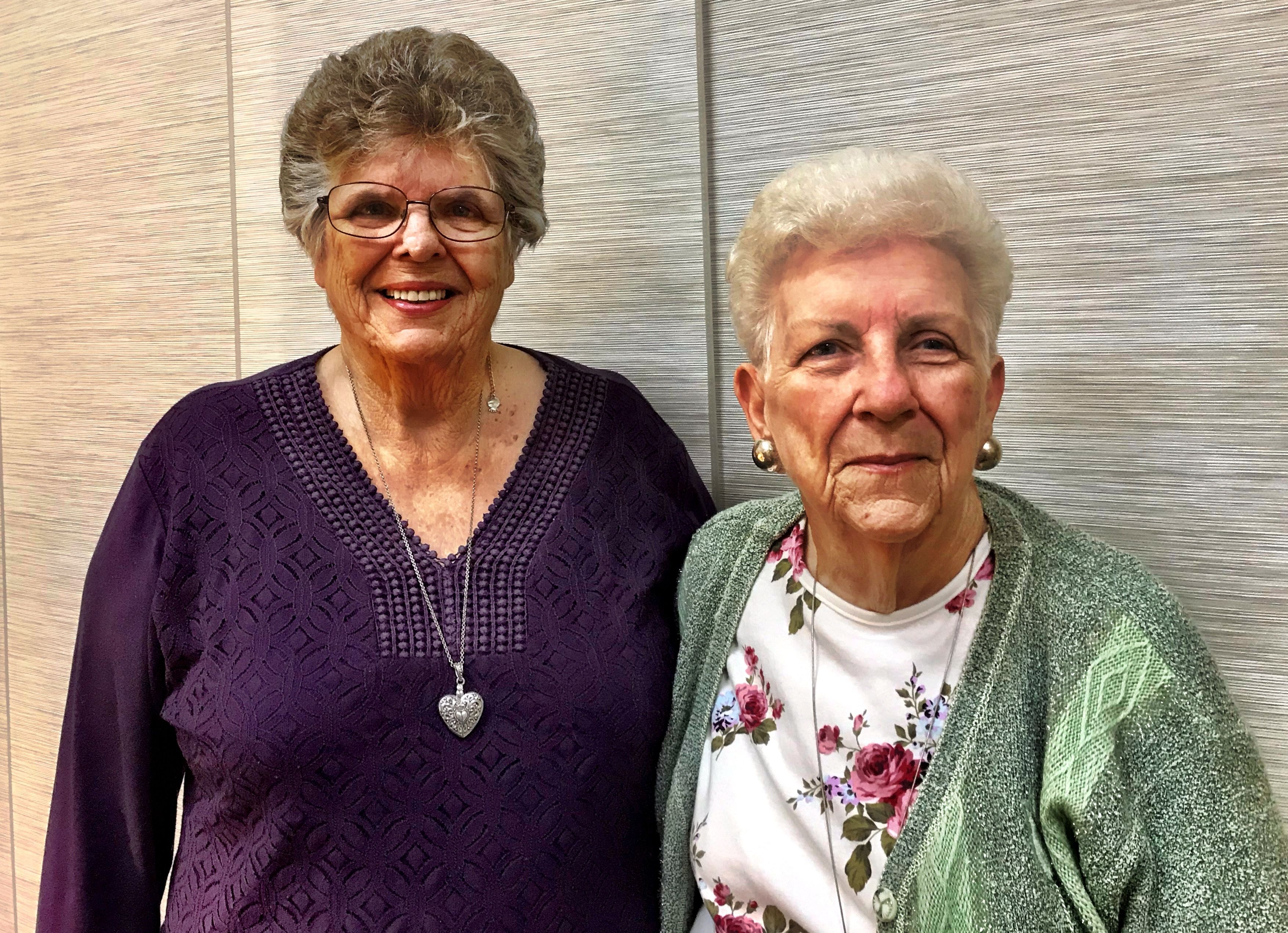 Volunteers have always been a vital part of David & Margaret Youth and Family Services. Volunteering allows individuals, groups, and businesses to connect with the agency and make it a better place. Helping out with even the smallest tasks can make a real difference to the lives of people that David & Margaret serves. And the agency is blessed to have some volunteers of very long standing!
While David & Margaret is not formally affiliated with any church, the agency was founded by the group that evolved into United Methodist Women, establishing a relationship that goes back more than a century. Service is a core tenet of the faith, and the habit of 'giving back' is deeply rooted in Jeanne Stover and Jane Croyle, who are lifelong Methodists. They bring donations from New Beginnings United Methodist Church in San Bernardino all the way to David & Margaret in La Verne – more than 60 miles round trip – several times each year.
"I started with the church when I was a little girl, then I got married, had kids, and became a Sunday school teacher," says Jeanne.
"I was born into the church," Jane adds. "I'm from the Midwest, and my mom became the organist in our church one week after I was adopted. They wanted her to come to the service and play, and she said, 'I can't do that! I have a new baby at home!' But she had her mom babysit, and went to church anyway."
 "We get a great deal of volunteers through United Methodist Women," Jeanne says. "We also donate to David & Margaret both in-kind and financially through UMW."
Through the years, agency representatives have spoken at New Beginnings United Methodist Women's meetings, and in return, members would provide donations of things the residents wanted or needed. Jeanne, Jane and their UMW 'circle' became regular benefactors of Wynn Cottage, bringing seasonal treats to the girls. "We tie the donation to a holiday if possible," Jane says, "but the last time, we gave money so they could go to a show. We also found out that they really like snacks, so we'll start adding some of those to our next donation."
People like Jeanne and Jane – and maybe you! – have a tremendous impact on the youth and families served. Are you interested in donating to the youth at David & Margaret? Click here to find out how. Would you like to volunteer? Click here to get more information.