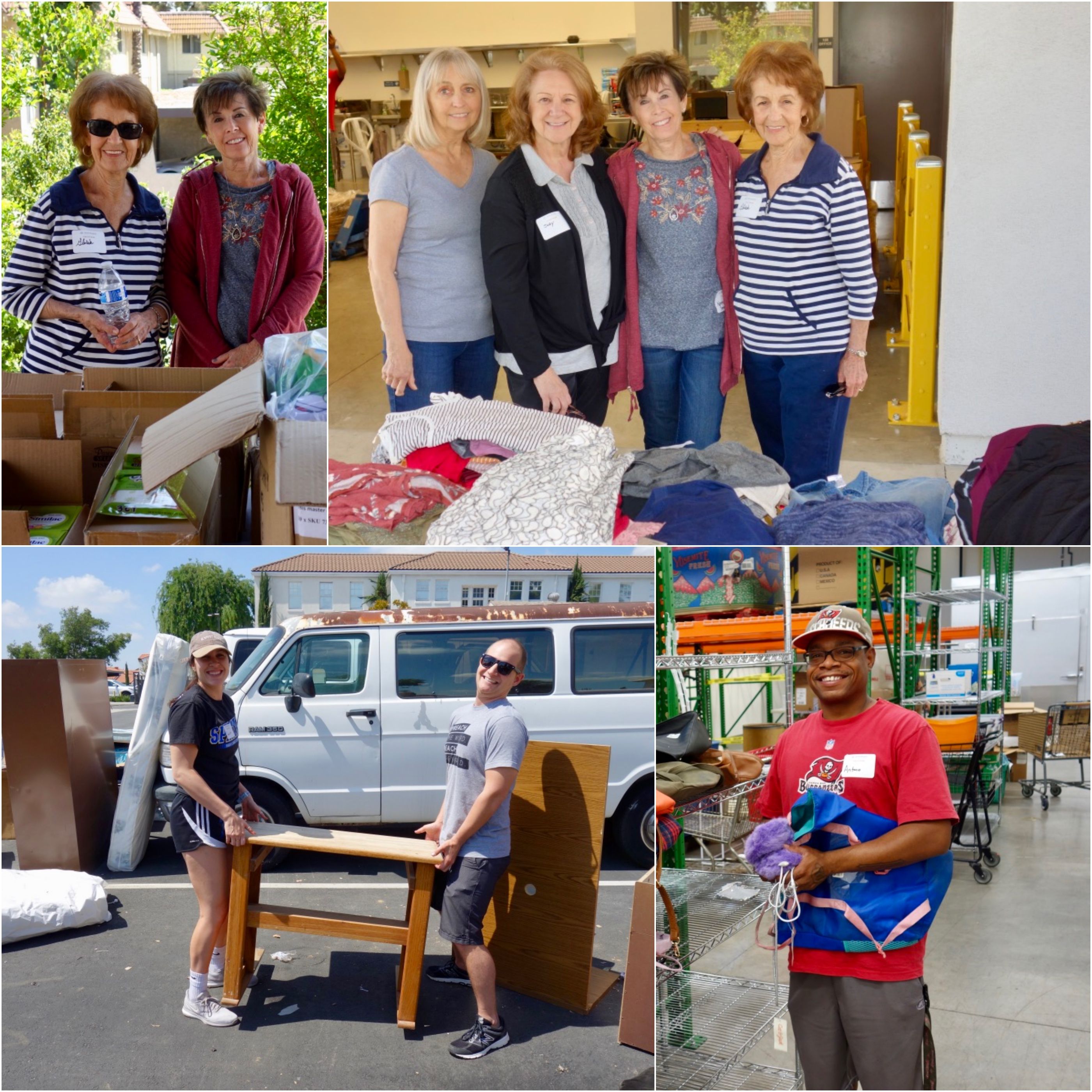 Volunteer Appreciation Week should be every week! David & Margaret is fortunate to have close to 200 volunteers annually who donated almost 9,000 hours of volunteers service in 2018! That is truly amazing. All of us at David & Margaret are in awe of the kindness and generosity of the community. 
The volunteers who come to David & Margaret range in age from 8 yrs old to 80 yrs young and bring a host of skills, expertise and love. This Volunteer Appreciation Week we wanted to highlight a few of the amazing university volunteers that come to David & Margaret every week.
Sonia Sanchez,  is currently studying at the University of La Verne to become a Social Worker and has been volunteering at D&M for 2 months. She is always ready to help out with whatever is needed. She says her volunteering is motivated by the fact that "I've gone through a lot of stuff in my life that has put me in the position I am now, and throughout the years I've learned what has worked for me and what doesn't and I feel I am able to put myself in other people's shoes and I really just want to help out the community and help people get the resources they need."
Mia Hepner attends Pitzer Collage and is interning at David & Margaret for her Internship class. "David & Margaret is a growing youth and family services place where everyone is friendly passionate and hard working."
Marianna Sidella is in the process of becoming a social worker; "Caring and volunteering for me is really important because it makes me feel aware of the world around me and i'm able to help people that need a smile." 
Robert Franklin is a current ULV student  who just started volunteering at David & Margaret and is volunteering here for his Foster Care class.  
If you would like to hear about their experiences in their own words you can watch this short video
Each of these young adults is making a difference in the lives of youth in foster care. They give their time, energy and hearts to renew hope and inspire change. Volunteers truly can and do change the world. 
If you are interested learning about volunteer opportunities at David & Margaret you can learn more at our website or speak to Volunteer Coordinator Linda Vahrson.