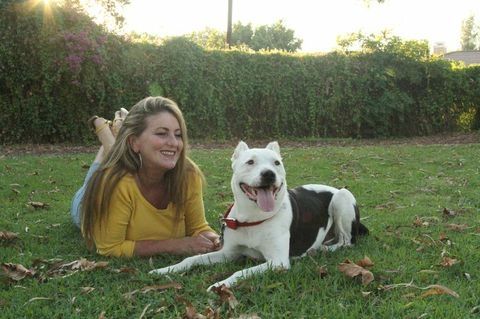 Volunteers are the lifeblood of any nonprofit organization, and David & Margaret Youth and Family Services in La Verne is no exception. Last year, 110 volunteers and mentors donated 3,400 hours of their energy, time and expertise to the agency, which is best known for its residential foster care program for adolescent girls.
Many of these girls have not had a stable, caring adult presence in their lives, and that is where mentors come in. David & Margaret's Mentoring Program is designed to match qualified, trained and vetted mentors with youth in need, who are at risk and may have experienced neglect, abuse or homelessness. April is National Volunteers Month, which recognizes and celebrates the contributions of volunteers of all stripes.
"Everything these young adults have to do in order to accomplish just daily progress is so different and more difficult from that which children in 'normal' homes with a family to help them are able to accomplish," says mentor Janisse Wilkins. "Moving from one foster home to another can create huge obstacles in these children's education, and each day that is lost, is a day they will not get back.
"Once they begin the downward spiral of losing time in education, emotional development, and the ability to trust or bond with adults and others, the spiral just doesn't stop. If we can reach out and offer our hand to help them up I believe we can make a difference in a cycle that without our help, is leading them to nowhere, without the necessary skills required to help them survive and lead a positive, productive life."
Wilkins, who has no children of her own, relies on advice from friends and family when dealing with her teenage mentee. "I call my mother and sister and ask them, how do I respond in this instance?" she says with a chuckle. "How do I deal with this? Am I being too hard on her, or too lenient? How do I handle this without alienating her?"
Although the time requirement for the mentors in the program is eight hours per month, Wilkins often carves out as much as five times that much from her life, which includes a demanding job that involves considerable local travel.
"There is a great need for mentors who will give time to the children who are being raised in group foster care homes," she says. "This need is so great, yet so unpublicized, and I was astonished to find there was a home in my community where my involvement might truly make a difference in someone's life. It takes a village to raise these kids, and we need more villagers."
Today, David & Margaret serves more than 1,700 clients annually through a comprehensive range of 18 programs. In 2015, the Cedar Springs Apartment complex opened on the agency's south campus to provide increased housing and supportive services for youth transitioning out of foster care. In 2017, the Youth Workforce Training Center opened, featuring a store (open Mon.-Sat., 8 a.m.-5:30 p.m.) and café (open Mon.-Fri., 8 a.m.-3 p.m.) that are open to the public, to give transitional age youth valuable work guidance and experience.
For information on how to you can help support David & Margaret's mission, contact Development Director Maggie Bohlman at (909) 596-5921, ext. 3246, or BohlmanM@DavidandMargaret.org.