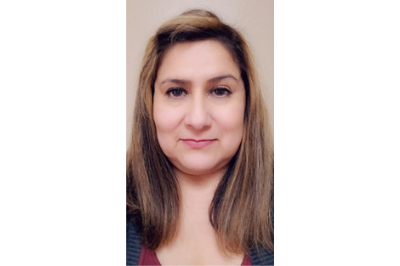 A little bit about Marlene:
She grew up in Boyle Heights and has a rich cultural heritage. "I was always curious to find out my heritage so I had my DNA tested through Ancestry.com," she says. "I am Spanish, Native American, French, Portuguese, Basque, Cameroonian, Congoese and Southern Bantu Peoples, European Jewish, Greek, and Balkans Senegalese."
She was raised by her maternal grandmother, "and I have a half-brother whom I am very close to," she says.  "We started a new family tradition last year: We made tamales. It was a lot of fun and we laughed and learned to do something new together."
A graduate of Roosevelt High School in Los Angeles, she took time off after graduation to explore career options. "I studied travel and tourism, medical billing, and computer operation," Marlene says. "I also continued to work full-time while attending school. I eventually enrolled in East Los Angeles College and received my Associates of Arts in Liberal Arts. I truly enjoy helping people and I wanted to further my education, so I enrolled at the University of La Verne and earned my Bachelors of Science in Organizational Management with and emphasis in Human Resources."
She has been married for four years to her high school boyfriend, who she re-connected with on social media in 2012. She has  a two children, two stepchildren, and two granddaughters "who are the loves of my life."
What do you most enjoy about working at David & Margaret?
I love what I do. I love working with people. I believe in what we do here at David & Margaret. There are so many hurting children in this world and I am happy to be a part of an organization that is trying to help.
 
What was the most memorable experience you've had at David & Margaret?
I would have to say one of the most memorable experiences I have had here at David & Margaret is last year's Halloween participation. As you know, we have a few girls on campus who are a bit challenging. They were coming up the stairs screaming and yelling, and when they saw me at the top of the stairs with a basket full of candy, their eyes grew big and they had huge smiles on their faces. They ran up to me as if they were 5-year-olds and put out their pillow cases for Halloween treats. I will never forget the look on their faces as I handed them candy. I was happy to give these girls, as small as it was, a moment of joy. I was reminded that no matter what these girls have been through, they are still just kids inside with good and bad days.
 
If you could learn anything, what would it be?
If I could learn anything I would love to learn to be a mathematician. I love the movie Good Will Hunting and wish I could solve complex formulas with ease.
 
Who are your role models?
I can't say that I really have a certain role model. I have encountered some wonderful genuine people in my life. I have tried to model my life after their wonderful qualities.
 
What did you want to be when you grew up?
I have always loved art and photography. I wanted to be a photographer for National Geographic. These days, photography is my hobby now.