Partner Agencies
David & Margaret is grateful to share a vision and values with the agencies we partner with. 

David & Margaret Youth and Family Services gratefully acknowledges the partnership, financial support (of at least $500), in-kind donations and/or pro-bono services of the following Foundations, organizations, companies and individuals.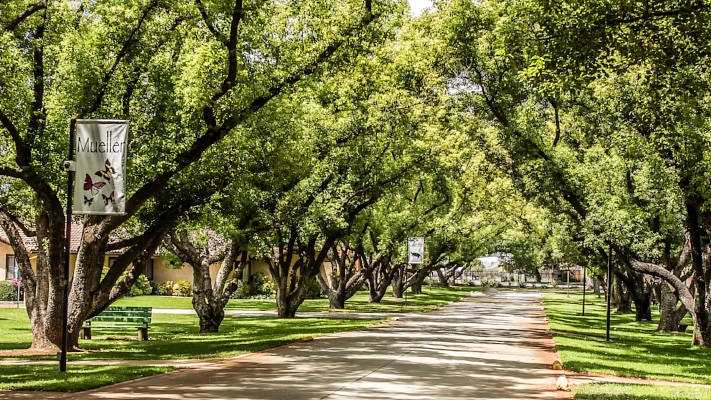 2017 Donors
10,000 and Above
Carl Wynn Foundation
CLA Foundation
John and Luanne Hernandez-Storr
In-N-Out Burgers Fdn (Baldwin Park)
Kaiser Permanente Baldwin Park
The Hedegard Charitable Remainder Trust, Thrivent Trust Company
$5,000 to $9,999
Brian Bowcock
Helen V. Brame Trust
Sabina and Russell Sullivan
The United Methodist Church General Council on Finance & Administration
$2,500 - $4,999
American Career College
Sharona Ashorzadeh-Doren
Keith and Helen Brazeau
Brian E. Watkins & Associates
City of La Verne – Treasurer's Account
Darcy Coulter
Michael Cunningham
Robert A Dalton
Donate Well
Karen K Nehrenz
Jerry and Amaryllis Watkins
$1,000 - $2,499
Amazon Smile
Bay Alarm Company – Ontario
Bonita Council PTA
Monica Bracho
Norman & Eloise Cadman
Claremont UMW
Cliffside Enterprise, Inc.
Judy Cosgrove
Marie Demir and Daniel Dallenbach
DaVita HealthCare Partners, Inc.
Dan and Sara Domonoske
First United Methodist Church of Glendale
Barbara Fleming
Richard and Marilyn Hansen
John & Luanne Hernandez-Storr
Susan C. Hume
Huntington Culinary
J&K Orthopedics
Peg Jones
Mike Kooyman
La Verne Heights Presbyterian Church
Doug and Judy Lewis
Teri Miller
Network For Good
John Norton
James and Carol Painter
Charles C Rich
Paul and Sue Sandiforth-Hannah
Andy Sepherd
Sheppard Mullin Richter & Hampton LLP Attorneys At Law
Larry Shovel
Bradford Smith
The Augustyn Foundation Trust
TRUiST Connet
Brian Watkins
$500 - $999
Lilith Barholm
William Blasser
Burns Investment Group Charitable Fund
California Community Foundation
Bryan Casey
Clifton Larson Allen
Community UMW Pacific Palisades
Corona UMW
Jose Corona
Dow Hydraulics
Fallbrook UMW
John and Claire Fitz
Loretta Fobert
Patsy Gomez
Patricia D Guild
Richard and Judith Hill
Ellenor Hodson
Ronald Hosmer
Ofelia Lariviere
Judith Maciariello
David and Laurie McIntosh
Michael Miller
Phoebe Miyamoto
Mosaic Escrow
Sharon Nagel
Anne Nichols
Bob Oden
Barry and Shirley Pitts
PM Electric, Inc
Karen and Cary Pritikin
James and Gracie Rayburn
Robert & Kesley Johnston
Priscilla Salcido
San Dimas Senior Citizen-Bingo Fund
Sandy Schaefer
Maryrose Smyth
Jane Stewart
Brett Swaim
Dan Tubbs
UMW of the California – Pacific Conference
Tom Verseput
Karen Zubiate-Beauchamp
$100 - $499
Gerilynn P. Abracosa
Chester Ady
Donna A Andrews
Anthony's Carpet
Gwen Ashby
Megan Asselin
Caolyn Halloran Ayre
Bank of America Charitable Foundation
Kenneth Beauchamp
Edgar Becerra
Fred and Margaret Beck
Mark Bennett
Tracey Blount
Maggie Bohlman
Diane Bossert
Bill W Boynton
Juanita Brightbill
Roberta Buenviaje
Vicky Camarella
Chatsworth UMW
Diana Chi
Chino UMW
Chipotle Mexican Grill
Churchill Mortgage
Judith Wagner Contreras
Brian Cosgrove
Dallen Coulter
Gerald R Croswell
Sheila and James Davis
Jeannie Delaura
Diane Temple
Renato Dimapasok
Priscilla Dompier
Kirsten Durfee
E & L Landscape Services
Ecolab-Community Relations
El Segundo UMC/UMW
Norman and Janice Ellis
Monica Espinosa
Armando Estrada
ExxonMobile Foundation
Joseph J. Fabis
Gary and Helen Feller
Dan and Sue Fernandes
First UMC, Huntington Beach
First UMC, San Diego
First UMC, Seal Beach
First UMW, Redondo Beach
ExxonMobile Foundation and Fanning Oakley
Sheryl Fox
Fred & Eva Stebler Foundation
Lori Gagliardi
Penelope Garris
John T Genest
Glendora UMC
Greater Los Angeles Dickens (GLAD) Fellowship
Julie Griffith
Sylvia K Gustin
Georgina Gutierrez
Timothy and Maria Hanlin
Jean Hannah
Howard R Hawkins
Mary Ann Heintzman
Charles E Hepperle
Tim and Carol Hersch
Houston Floor
John and Connie Howard
Rebecca A. Hudak
Vicki Hunter
Wayne & Kathy Hurkey
Henry Jefferson
Leon V Jones
Karen Kearney
Owen and Sue Keavney
Donald and Gaynel Kendrick
Nakia Keys
Cheryl Kroll
Ruth Kurtz
La Mirada UMC
Laguna Beach UMC
Laguna Country UMW
Esther Landin
Kang and Karen Lee
Donna and Michael Libutti
Los Altos UMC
Lisa Lucio
Arthur and Sarah Ludwick
Stacy Lutz
Matthew Lyons
Joseph and Judith Maciariello
Noemy Maciel
Jay Madden
Reggie Magee
Peg Malan
Carol-Lee Marshall
Norma Mayor
Lance McCord
Patricia McDonald
Anita McGuinness
Kimberly McMann
Helen E Mcvey
Kent Miller
Alex Miranda
Bruce and Sandy Moore
Cristina Morales
Ramon Moreno
Vickie Nauman
Deseyl E Neel
San and Ruth Neff
New Beginnings a United Methodist Church
Margaret Noland
Northridge UMW
Northshore Living Herbs & Greens
Oden Maintenance
Pacific Coast Manufacturing, Inc
Pamela Ryder
Dennis R. Partenheimer
Permeco
Lisa Pittman
Ralph Plumb
Marcie Graves Poole
Alex Michelle Powers
Shirley N Prasser
Gary and Phyllis Prichard
Holly Ramos
Allyn Dee Reed
Grace Reyes
Rialto UMW
Anne Louise Rice
Richard L Leza Foundation Fidelity Charitable Gift Fund
Robert W Riewe
Rosalind Romney
Marie K Russo
George and Maria Salas
Bruce Saltzer
Socorro S Sandoval-Ordonez
Mr & Mrs Walter Schaefer
Craig Sciuto
Yoshio Setoguchi
SFG Retirement Consulting, LLC
Robert Shaw
Shepherd of the Hills UMW
Bernard V Shufelt Jr
Cynthia A Smith
Sussana Smith
Solutions Insurance & Financial Services
Marilyn and Sara Sparks
Sunbelt Business Brokers
Thomas Taylor
MC Thorvaldson
Charles D Tipton Jr
Arun D Tolia
Torrance First UMC United Methodist Women
Marian & Elmo Traylor
Shelley R Trexel
Trinity UMW
Regina Tsan
UMC Westlake Village
UWM La Verne, CA
UMW First UMC Barstow
United Methodist NOMADS
Michael Urquidez
Linda Catt-Vahrson
Joseph and Marie Vallecorsa
Victorville UMW
Jon Volkmann
Cindy Walkenbach
Melissa Walters
William L Wegner
Wesley UMW
West Covina UMW
Marilyn L Whitney
Mark Wiley
Lois F Williams
Under $100
Rhetta J Alexander
Sharon L Allen
Anacapa Technologies
Judith Anne Andrews
Rebecca Arzaga
Ferdy & Florida Barron
Abinet Bekele
Rene and Debra Beltra
Benevity, Inc
Margo Berdanis
Beth Yashua
Leslie Beglin
Margaret Blair
Blaze Pizza – La Verne
Elric and Renette Boardman
Charlene Bolton
Bynthia Bowers
Margaret A Brink
Connie Bown
Delora M Brown
Jean S Brown
Kirsty Brown
Raymond and Beverly Bulthuis
Jenny Cabrera
Jesse Campos
Amy Cardiff
Claudia Cardona
Chino UMC
Christ Church by the Sea UMC
Combined Federal Campaign of Greater SoCal
David Contreras
Jennifer Contreras
Maria Corona
Michael Cristin
Risa Davignon
Madison Decero
Raymond and Ruth Dempsey
Luz M Echevarria
Ecolab
Marrietta Estella-Nario
Timothy Evans
Joanne Farley
Sarah Firespring
First UMC Palmdale
Julie Fisher
Angelica Flores
Joyce Gandy
Isabel Garcia
Paul and Rebecca Gipple
Carolyne Givens
Terry and Carolyne Givens
Stephens R Gold
Juan Gomez
Carla Gonzalez
Fernanda Gonzalez
Laura Gonzalez
Rietta Goodglick
Grace UMC
Sonia Gudino
Connie Hamlow
Hesperia UMC
Angela Himes
Kelly Ho
Alyssa Holloway
Anne Marie Hubach
Stephanie Hyatt
Independence UMW
Iron Luck
Junia S Jones
Diane Jordan
Cynthia Kayer
Kevin Kearney
Monica Kirk
KOCE-TV Foundation (PBS SOCAL)
Beverly O Kottkamp
La Verne Heritage Foundation
William Lamb
Wayne Lathan
Carol Leavins
Ruth E Legg
Ryan Lehman
Zhong Li
Patricia Lyons
Daby J Mangen
Joe and Rosalie Manzanares
Mark & Vicky Camarella
Vincent and Treecia Mark
Dixie Martinez
Priscilla Martinez
Tara Matus
Denise McGovern
James and Virginia Meriwether
Jack and Beth Mika
Kameko Mitchell
Jared Miyamoto
Mary Morales
Esther Munoz
Alejandra Nava
Shirley Newell
Tuan Nguyen
Ana J Ochoa
Janet Orozco
Monica Ortiz
Panera LLC
Mitchell Phillips
William Piett
Charlena Pikes
Sandra Platero
Wendy Pray
Lois Price
Amy Roberts
Jacqueline Robinson
Cheryl Ann Ross
Catherine Rowlee
Jazmin Roybal
Jessie Sandoval
Deborah Scott-Toux
Robert Sickles
Frank A Smith
St Mark's UMC
David E Steybe
Nancy Stimmel
Stephen Szemenyei
William Thompson
Arlene Tinoco
Janet Townsend
Teresa Townsend
Margaret Turner
UMW OF Lake Elsinore
United Way California Capital Region
Edith V Voelkel
Colleen Vogel
Timothy Vuong
Larry and LaVon Walker
Connie L Wilken
Andrea Williams
Eugene and Stefani Willis
Deana Winters
Margaret L Yorba
Jenny Zamora
Susan Zermeno
---
---
Every donor matters to us. If we have mistakenly omitted you from this list, we apologize, and ask that you contact us at 909-596-5921 ext 3246