J. Ramon "Ray" Villanueva, MBA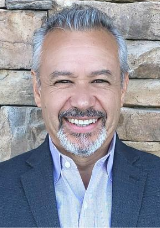 J. Ramon "Ray" Villanueva
Mr. Villanueva has over thirty years of experience in postsecondary higher education management at carious operational levels and capacities including founding new institutions and leading management in state approval, nation accreditation process as well as Federal Title IV program participations approval. In 1984, he founded Career College Center in Whittier, California. In 1987-1990, he served as School Director and Chief Administrative Officer of Whittier Institute of Technology. In 1995, he founded Newbridge College in Tustin, California. He is currently President and CEO of Capstone College and California Nurses Educational Institute.
Mr. Villanueva is an active accreditation team member with the Accrediting Council for Continuing Education and Training (ACCET). He served as a board member and trustee of Northcentral University, an online institution for higher education accredited by North Central Association of Colleges and Schools. Currently serves as Chairman of the Board of Directors for California Southern University, an online university accredited by Western Association of Schools and Colleges (WASC). 
Mr. Villanueva hold and MBA Northcentral University and is a Certified Higher Educational Professional by the National Association of State Administrators and Supervisors of Private Schools.