Eating for a Better Future for Foster Youth!
The café offers light breakfast, lunch, and snack items, and is an ideal location for informal one-on-one or small group meetings
Open Monday - Friday 8:00am - 3:00pm
Dave & Maggie's Café is part of David & Margaret Youth and Family Service's Youth Workforce Training Program, providing six part-time paid culinary internships for youth who are transitioning out of foster care and into independent living.
With every purchase you make you are supporting foster youth as they learn new skills and gain self-sufficiency. 
For information, contact:
Charles Rodriguez, manager
909-480-8900
RodriguezC@DavidandMargaret.org
Sign-up for the Store & Cafe updates and specials here. 

The perfect place for your next meeting or event!
Looking for a spot to host your next meeting or community event? The Cafè is a convenient location with ample parking and delicious food. For more information contact the Cafè manager.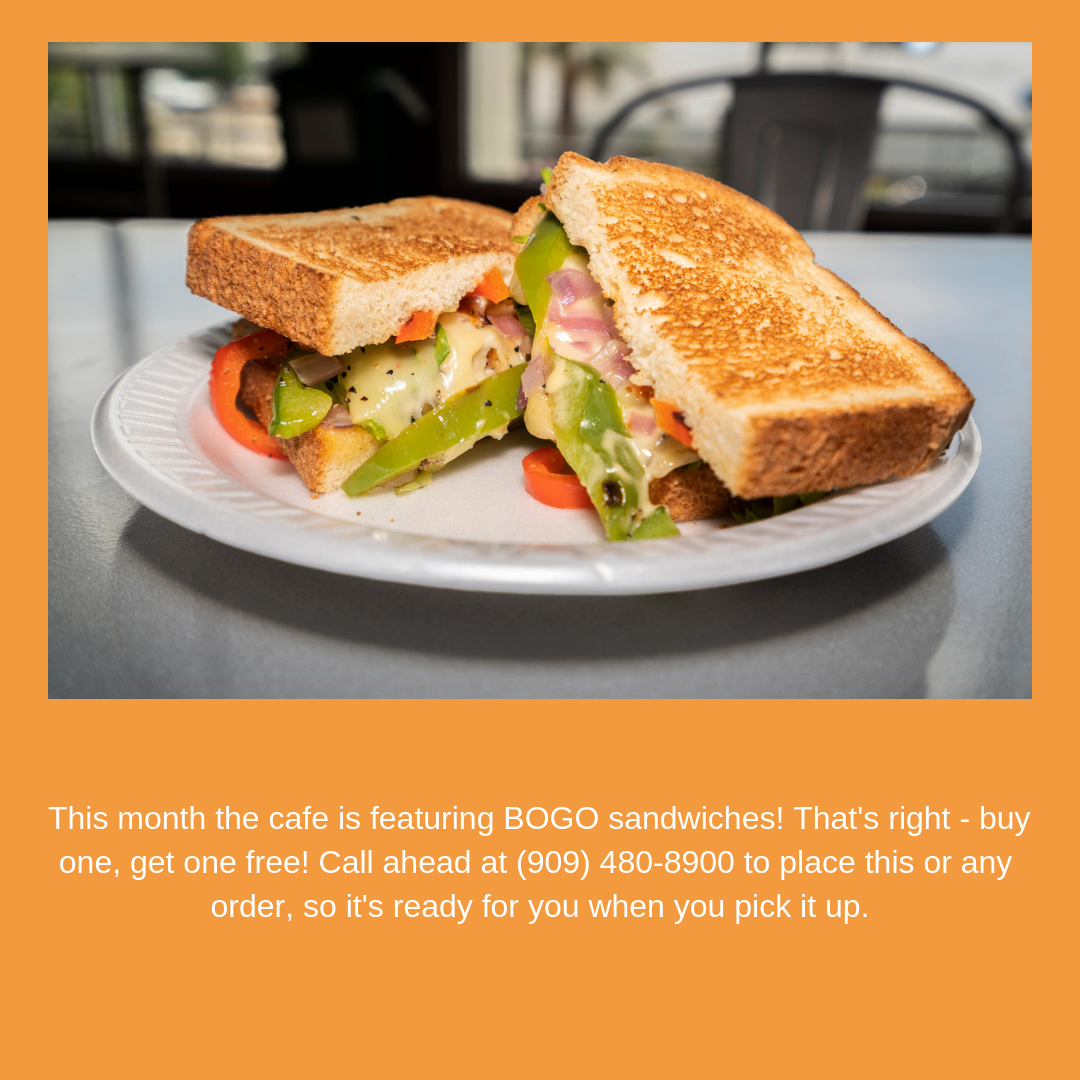 Coming Soon!
The Cafè will be opening it's catering department shortly, check back for an announcement soon!
Loaded Hot Dog

Enjoy a loaded hot dog at Dave & Maggie's Cafe

Salad

Waffle

We are open at 8am for breakfast!

Avocado Toast

Avocado Toast for the win!
Cafe photos generously taken by Marlyn Woo and Joanne Wilborn