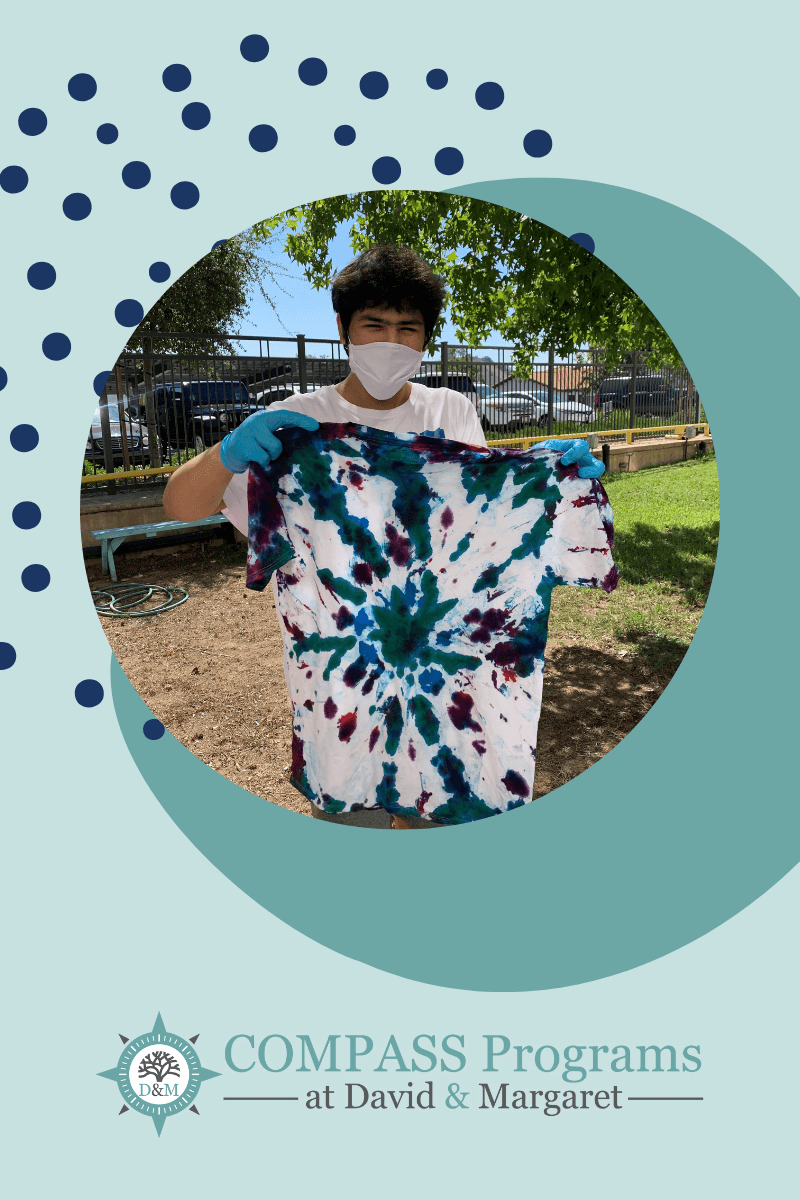 In California, AB-12, or Extended Foster Care, allows young adults to stay in the system until age 21 while engaging in transitional services that help to prepare for independent adulthood. For youth who lack supportive connections and financial resources, programs like COMPASS' Transitional Housing Program can provide the tools and resources necessary to thrive in adulthood.
Brandon joined COMPASS in July of 2021 after aging out of his previous placement. As a requirement of AB-12, youth must be employed, enrolled in school, or actively working towards one of those goals. After struggling to graduate high school given the virtual environment, Brandon chose to obtain employment at Walmart working in the back of the store. While he enjoyed the position, Brandon lacked adequate transportation and had to take three buses to get to work.
After deciding that Walmart was not the right fit, Brandon asked COMPASS' education and employment specialist for assistance finding a new job. Luckily for Brandon, the COMPASS Training Program works directly with Dave & Maggie's Center, the on-campus discount store, to provide internships for these young adults to develop retail, warehouse, and customer service skills. Proceeds from the store also help to support the essential services and resources provided by COMPASS Programs.
Since the store is located on campus, Brandon found it much easier to get to work and keep up with case management and workshops at COMPASS. In the five months Brandon has been at the store, he has learned many skills like unloading boxes, organizing products, time management, and how to work with customers. Brandon excelled in his role and has been promoted to a peer coach, training new interns from the COMPASS Training Program.
In addition to the skills he is learning at the store, Brandon attends the COMPASS Training Program workshops weekly. The workshops are hosted by the education and employment specialist and cover topics like making a resume, how to dress appropriately, interview skills, and more that can be used throughout their lives and careers.
On top of the assistance he receives from the COMPASS Training Program, Brandon values the support from his Transitional Social Worker, Frankie. When he came to COMPASS, his old placement had lost his birth certificate and social security card, an unfortunate reality for many young adults in foster care. Working together, Brandon and Frankie were able to apply for replacement documents, which are essential for his future employment and housing.
One of Brandon's favorite aspects of COMPASS Programs is having access to the Drop-In Center and all the amenities offered there. You can often find Brandon watching movies on the couch with his pet chinchilla, waiting for his laundry to finish using the on-site machine. From resource fairs, to workshops, to holiday parties, Brandon is almost always in attendance making everyone laugh. Brandon is very social and has made several friends within the program with whom he spends time regularly. In the future, Brandon wants to work with people, either as a nurse or a teacher. COMPASS Programs at David & Margaret is so proud of this young man's accomplishments and will continue to support him on his journey to independent adulthood through case management, educational and employment services, life skills, and social opportunities.