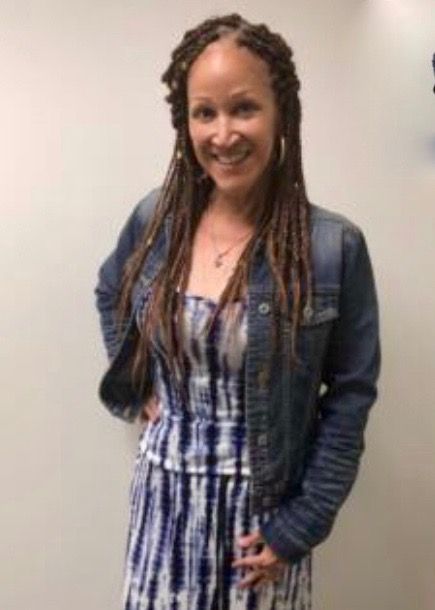 Cathi White lived at David & Margaret Youth and Family Services from 1978 to 1989. Cathi is truly one of the most inspiring women I've had the pleasure of speaking with and she has allowed me to share her story which she tells below:
I was very much a troubled young lady who didn't have family support. I was taken away from both physical and sexual abuse - people used to tell me about the statistics of how I would fail in life. I was told, growing up that I would only be on welfare, that I would never accomplish my dreams, & that I needed to live in a criminal way to have anything and all of that was 100% incorrect.
When I arrived at D&M I was known to have physical fights, I was mouthy, I never went to school, and I tested people's patience. I ran away so many times I lost count. But D&M wouldn't give up on me, even thought at the time I had given up on myself.
The weekly therapy, the staff and the structure, was life changing for me. Had the judge not sent me there I would not be the woman I am today.
I went from horrible grades to graduating with a 4.0 GPA and was voted Most Likely to Succeed!
I became the first person offered and allowed to move to the on-campus studio apartments, these were to help us transition to independent living. 
I served as a guide to the other young women living on campus. I showed others to trust in the process. To soak in all that is being offered. The years will go by quickly; embrace the blessing. It was so funny, when I arrived I hated it so much, but when it was time to leave I cried.
I am currently an Asset Manager & have been at my job for 26 years - when I was promoted, years ago, I was the only female manager!
I am also a single parent, I have two children of my own and two grandchildren and I knew that I had the space in my home & I needed to help others, so I became a licensed Foster Mother and am raising a fantastic young lady - my foster daughter, who I am so honored that she calls me mom. She had many issues and was passed around from home to home - but I was determined to not give in & now she in on the honor roll at her school!
You cannot change your past, but you surely can change your future.